$75,000 per year.
This is the amount that studies claim is your "happiness" target.
Once you are creating $75,000 per year in gross revenue, any additional money you bring in will not increase your level of happiness.
Or at least that's how the story goes.
I've been broke as a joke and flush with cash. Let me assure you, having a surplus of money does make life easier.
My wife and I do our best not to spend frivolously. We try to avoid the massive money wasters which plague most of our society.
Whenever we are out socially, and the topic of money comes up, we get interesting comments from friends.
What good is working hard if you don't enjoy it?

If you have it, you may as well spend it!
And my personal favorite:
I'm not going to be the richest man in the cemetery!
Occasionally, friends will call me "cheap".
My own Father-In-Law refers to me as "Slumdog Millionaire". It's a tag I'm rather proud of.
Our family actually spends lavishly on a few items.
We may shun fancy cars, designer clothes, and shiny watches, but we aren't opposed to dropping piles of cash on items which make us happy.
Yes, you heard it here first:
Money buys happiness.
You just have to be sure you're buying the right things.
Here are things you can pay for which will improve your relative happiness level.
Money Can Buy You:  Stress Relief (via Debt Reduction)
There is a war in the American middle class.
The have and the have nots have always been divided. Lately, the chasm between rich and poor has been increasing at a rapid rate.
The absolute best way to improve your life, lower your stress, and breathe easier is to reduce your debt.
Much of the American workforce has crippling student loan debt. After my 5 years at the University and my wife's 6 years, we had 6-figures of bank notes we had to begin paying for once we graduated.
We are a few, short months away from eliminating it completely, meaning it took 12 years to cancel it out.
It feels as if a mountain of stress has been lifted off of our family's shoulders. We have increased our monthly cash flow, we have the ability to invest more towards our retirement, and we have the peace of mind which comes with having more flexibility.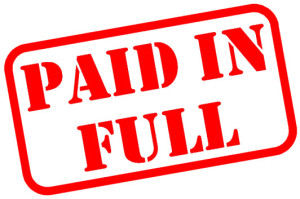 My wife loses her job? No biggie.
I get hurt and can't work? We'll be fine.
A child gets sick and one of us must quit our jobs? It's all good – we just don't have as much debt as we used to.
Getting out of debt is like freeing yourself of the shackles of society.
It just plain feels good, man.
Money Can Buy You:  Time
Those who know me close were absolutely floored with a financial decision I made this past summer.
I hired someone to cut my grass for me.
I've always been one of those "proud of his lawn" type guys. I watered, mowed, edged, trimmed, and my lawn was always in pristine condition.
As I became busier with my duties, the thought of having to worry about my grass became a chore weighing on my mind.
I looked into pricing and realized a few things:
I made roughly $90/hour in revenue for the time I spent working in the past year.
Maintaining my lawn cost me about an hour of time per week.
I could hire an outside firm to manage the responsibility for $25 per week.
This would also result in a stress reduction. No more worrying about timing things right for a vacation, a party, or a get together. The grass would be cut each Thursday at noon, no matter what my schedule was.
Looking at these facts objectively, how could I NOT outsource my landscaping?
I'm looking into doing the same for other aspects of my life:  laundry, house cleaning, etc.
Time is our most valuable resource. We have a finite amount of time.
We can always make more money, buy more things, create new relationships, and change our lives.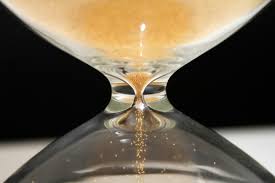 We cannot change time. Time will keep ticking, no matter what we do to try to keep the sands in the top half of the hourglass.
If making a purchase provides you with more time and freedom, it is well worth the expense.
Money Can Buy You:  Memories (via Vacations)
This year, my family piled into a 10-year old Jeep Grand Cherokee and drove to the Eastern coast of Lake Michigan.
We settled into a rented home in Silver Springs, which is a 5-minute drive from Grand Haven.
We rented a house right on the water.
By day, we swam, fished, rode bikes, and enjoyed the sun rays.
By sunset, we dined, sipped on whiskey, puffed cigars, and took in deep breaths of fresh air.
It was one of the most enjoyable experiences of my life.
The week ran around $6,000 after all was said and done.
For the same cost as half a year's worth of full-time daycare, we laughed and played, and shot off fireworks into the warm, July air.
(Which pissed off the affluent home owner next door. I had to smooth things over with the police after my fair share of Jameson tumblers.)
After all of the money was spent and it was all calculated, I asked my wife if she wanted to do it again next year.
She smiled and said yes. We're going back again this July.
I have a feeling about 20 years from now, when I look at one of my girls for the first time in their wedding dress, I'll have a flashback to Grand Haven and the shores of Lake Michigan.
I'll see two, little girls, holding hands, running towards the sand, and squealing with delight.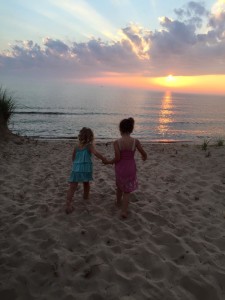 I'll see the sun setting over the horizon, smell the bonfire, and feel the snuggles of my girls and the gooey goodness of s'mores being made.
I'll remember those moments, treasuring them, and holding them close to my heart.
And I'll think to myself:
Worth. Every. Penny.
Money Can Buy You:  Experiences (via Concerts, Sporting Events, and Performances)
Some of the most enjoyable nights of my life have been from purchasing tickets to a concert, a sporting event, or a performance.
I've seen in concert:

Dr. Dre, Snoop Dogg, Ice Cube, Warren G, and Eminem
Kid Rock (about 4 times)
Tim McGraw (3)
Kenny Chesney (3)
Brooks and Dunn (2)
Toby Keith
Garth Brooks
and many others

I've been to a few, select sporting events which rank high on my list:

The SEC basketball tournament in 1996 starring the Kentucky Dream Team.
Xavier University beating then-#1 Cincinnati in 1999 in basketball.
The final game in the Eastern Conference Finals, Pistons vs. Pacers, 2004.
University of Michigan vs. Ohio State, 2003 (the last time UM won)

I've seen a few comedy shows I've really enjoyed, namely Dave Chappelle, Aziz Ansari, and the late Greg Giraldo.
I've been to a few theatrical performances as well – Wicked, The Lion King, A Christmas Carol, Mystere, and The Blue Man Group.
I wouldn't trade any of these experiences whatsoever. Performances are a wonderful way to enrich your life and expose you to different cultures and forms of art.
They enhance your life and make you see things in a different way.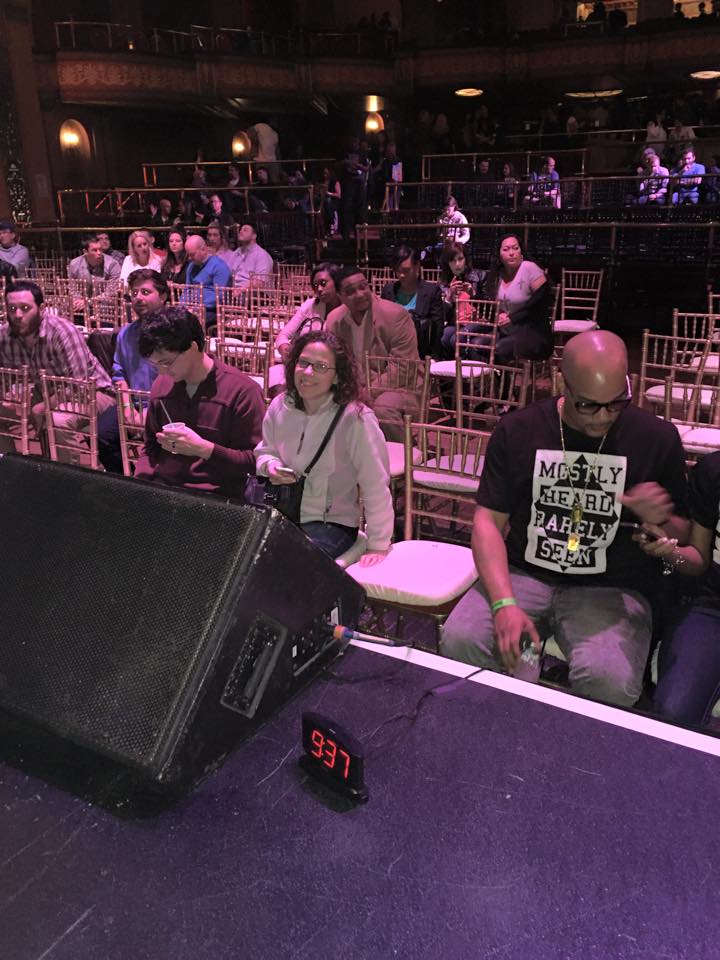 Spend your money on "things" and your things will own you.
It's not easy, but you can stop the cycle of status-signaling and the desire to be better than your neighbor.
To enrich your life, decrease your life, and increase your happiness, focus on purchasing the items which provide you value.
Memories never depreciate.
Having less stress is always is a solid investment in your future.
Yours in creating memories,
Jason