Time for the newest edition of "Gainz Of The Week" – the premier spot for the best information to improve your fitness levels – and your life.
Each week, we bring you:
New news in the world of Anyman Fitness.
A recap of the week's featured article.
A kick-ass update from one of our online training clients.
Thoughts regarding a common fitness question.
The best fitness articles on the interwebzzzzzzz.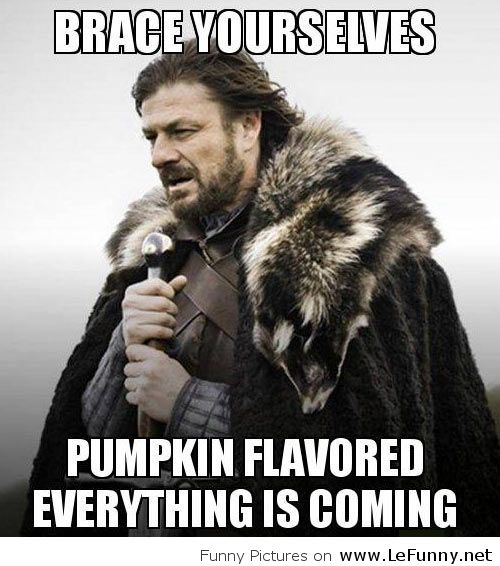 Okay, I'll admit it, I'm a sucker for EVERYTHING pumpkin.
Pumpkin pie, pumpkin beer, pumpkin coffee, pumpkin cookies, and of course, pumpkin seeds.
After all, pumpkins are only around for 2 months out of the year.
Then it's a flippin' ice block up here in Michigan for 3-4 straight months.
So, call me a "crazy white girl" and back off of me.
Because for me, it's pumpkin-til-I-die.
Or at least until January……………..
Reading Gainz By Jason
This week's article on the site was a favorite in our community.
Why are so many people so blessed – and yet not show it?
What is YOUR mood like?
Do you walk around grumpy and upset about mundane, silly details?
Are you always wishing you had more, or are you grateful and content with what you DO have?
This week's article is about the "abundance mindset" and how it can help you find your own, personal freedom.
Click ===> [HERE] to read "How To Develop The Abundance Mindset".
Client Gainz Of The Week
This week's Client Gainz come from long-term client Samantha.
Samantha has been gaining strength rapidly and leaning out during her time with us.
Sam not only enjoys weight training, but she loves to run marathons as well.
Her strength training and nutritional plan has helped her running immensely.
She recently ran the Mohawk Hudson River Marathon at a personal best of 4:17:00 , which is a 7 minute PR!
Incredibly impressive.
Here's a picture of Sam doing the damn thing: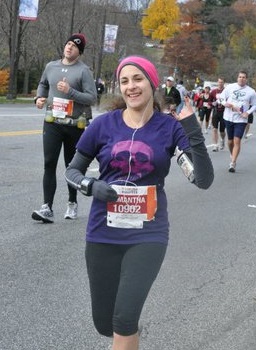 Solid work, Sam! Big ups to you!
Thought Gainz Of The Week
This week's Thought Gainz come courtesy of a question from client Robert.
Robert was trying to plan around a social event. He was trying to stay on point with his diet and not eat over his calorie goal. He was having difficulties, though.
Robert's question:
Hey, J,

I'm going out for a friend's birthday this weekend and he picked a restaurant that doesn't have macro information.

What should I do?

Do you think I should estimate the meal as best I can? Should I make my selection in advance? Should I consult Google or My Fitness Pal and guess at the calories?

I don't want to ruin my next checkpoint over one meal.

Help me out, man!

-Rob
An excellent question, Robert.
Here's my response:

Reading Gainz Of The Week
Here is the best of the internet this week when it comes to self-improvement:
Why That Thing You're Worried Or Angry About Doesn't Matter Right Now by Eric Spitznagel via Men's Health
Two Ways Dumbbells Are Better Than Barbells by Eric Bach
How To Build Expertise, Talent, and Skill: Lessons From Peyton Manning by James Clear
Hacking the Mind-Muscle Connection For Bigger Muscles by Eric Weinbrenner via JMaxx Fitness
3 Reasons You're Not Getting Better At Lifting Heavy Things by Tony Gentilcore
Best to you as you chase those gainz this week!
-Jason