Time for the newest edition of "Gainz Of The Week" – the premier spot for the best information to improve your fitness levels – and your life.

This was a big week for me – not necessarily from a business perspective, but from a personal perspective.
Us "fit-pros" aren't immune to stresses and difficulties. We might have abs, but we still freak out over mundane shit from time to time.
This week was my last week of summer break. Tomorrow marks the start of a new school year.
Not gonna lie – I had thoughts of retiring after 11 years as a teacher to be a full-time writer and coach. When push came to shove, I just couldn't do it. I'm a natural teacher. I'm at home in front of a group of children. They will benefit from having me in the classroom instead of this chick: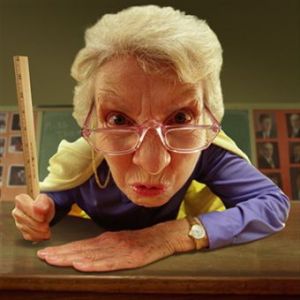 At the same time, I needed to have a gameplan to make both jobs work simultaneously. As Anyman Fitness has grown, the time requirements have increased. I used to "get by" on 3-4 hours of work on the business per week.
Over time, the side hustle became a legit, blossoming, growing, ass-kicking business. It's a hell of a lot more time-consuming than 3-4 hours per week, that's for sure……
So, my plan is in place and the structure is all set up. I'm ready to rock. I'm gonna tackle both careers at the same time.
Nobody ever died from a lack of sleep, did they?
Oh, they did?
Shit.
Reading Gainz By Jason
This week's article on the site was about what to do when you are unmotivated.
Most people assume since I'm a "fitness guy", that must mean I'm super-motivated to train and eat right.
Those who knew me back when I was a blimp know that wasn't the case back then………………..and you don't just "grow" or "develop" motivation. Nobody is motivated for more than small pockets of time.
There are a few "habit hacks" I use to stay on top of my game, even when I'm not motivated.
If you rely on motivation, you won't last very long. You must rely on habit instead.
Read the article ===>  [HERE]
Client Gainz Of The Week
This week we highlight client Kaitlyn.
Kaitlyn has been working with us for a long time. Around a year, in fact.
She's been training, eating well, and kicking ass. She's made steady progress……but that never tells the whole story.
Sometimes clients divulge personal information, and sometimes they just want to train and get nutritional information.
Kaitlyn fell into the latter category.
Until this week.
In an email to me, she finally filled me in on her life during our time together:
Jason,

I've been working with you for a year, and I want to tell you sincerely that you have absolutely changed my life.

When I started with you was 149lbs with a 31 in waist, 25 in thighs and not the slightest clue about how to attack my nutrition.

As of today I weigh 130 with a 28.5 in waist and 22 in thighs.

Its probably not the most impressive transformation you've ever had, but the important part of my story is this….I've maintained those numbers during the most emotionally difficult year of my life.

During that time, my body went through two failed rounds of IVF and the suicide of my best friend.

I suffered greatly through all of it.

I cried, I drank too much wine, ate too much chocolate and pasta, and let my mother in law cook me jambalaya.

After I was finished grieving, I went back to what I knew, the habits you had helped me build.

You gave me the ability to understand what I was putting on my plate and make rational decisions about it.

You taught me to emphasize long term consistency over short term perfection.

Your program is full of tools, not rules.

You gave me so many tools which I will be able to carry around in my toolkit for the rest of my life and for that I will always be incredibly grateful.

So thank you from the bottom of my heart.

Kaitlyn
Excuse me. There's a slight moisture in my eyes I must attend to.
Well done, Kaitlyn. Godspeed.
Thought Gainz Of The Week
This week's thought gainz come by the way of client Brian.
Brian is in Week 10 of a program with us and has done remarkably well.
He has lost 15 pounds, almost 5 inches off his waist, and is stronger than ever.
Brian asked me this week:
Jason,

Do you think for the last two weeks, I should drop calories?

I know I've done well so far, but I want a faster rate of progress.

You recently dropped calories very low yourself – I saw it on Facebook.

I'm wondering if that will speed things up for me and get me to my goal faster.

What are your thoughts?
An excellent question, Brian.
Here are my thoughts:

Reading Gainz Of The Week
Here are my favorite self-improvement articles from around the web for this week:
The Seinfeld Guide To Healthy Eating by Kristen Perillo
The Busy Parents' Guide To Training by Bjorn Dawson via Healthy Living, Heavy Lifting
Why I'm Not Scared Of Artificial Sweeteners by Kalli Youngstrom via Breaking Muscle
Cardio Revisited by Tanner Baze via Roman Fitness Systems
Butter In Your Coffee And Other Cons by Dick Talens
Weight Loss Motivation: 3 Mind Hacks To Stay Motivated To Lose Weight by Jordan Syatt
Best to you as you chase those gainz this week!
-Jason