Time for the newest edition of "Gainz Of The Week" – the premier spot for the best information to improve your fitness levels – and your life.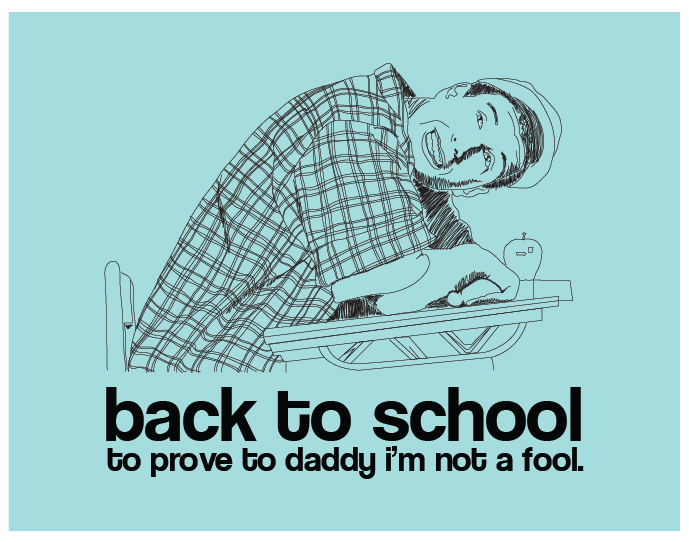 Ah, yes, it's that time of the year again.
The time every kid (and teacher) dreads, and every parent loves………….BACK TO SCHOOL TIME!
This year, I'm ready to rock. I'm back teaching 6th grade. Which pretty much means I'm helping kids learn how to open lockers and not fart in front of girls.
It's a noble cause.
This week also starts a new training cycle for me.
I'm back to a gaining phase. I have a few goals:
To not gain unnecessary fat. I will eat close to maintenance and just lift hard and see where it takes me.
Gain size without squats and deadlifts. This is a bit of an experiment. Using mainly machines and high-pump work, I'm going to see how mu body responds.
Move to a 5-day-a-week split. Minimalism be damned. I'm all in. I've tried 3 days per week for-e-ver. Time to mix it up and see what gives.
And of course, I'll keep you posted through it all.
Reading Gainz By Jason
This week's article by Jason was a list of 10 excellent tips to shave calories when dieting.
You really have to be mindful of the "LBT's" ==> licks, bites, and tastes – as you lean down.
Condiments, add-ons, and seemingly "harmless handfuls" will doom you if you're not careful.
Have a read of this week's article – "How To Save Calories On A Diet" ===> [HERE]
Client Gainz Of The Week
This week's Client Gainz come from my favorite client:  MYSELF!   🙂
I'm not one of those "do this program that I would never do" kind of coaches.
I use my own training and nutritional philosophies to make gains.
This picture is rather interesting, take a look: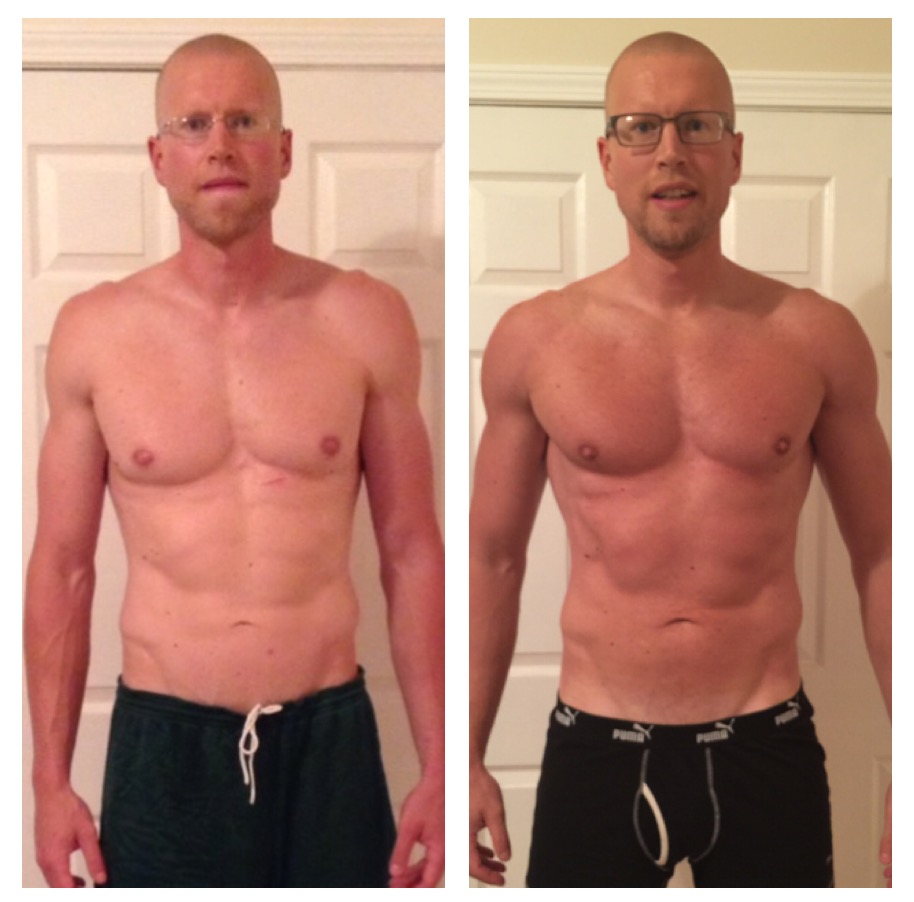 The picture on the left was taken two years ago, in August, 2013. I was ~8% body fat and weighed 206 pounds.
The picture on the right was taken this past week, in August 2015. I was ~8% body fat and weighed 228 pounds.
During those two years, I trained religiously and ate well. My goal for much of that time was size. I would bulk and cut as necessary.
I did "dirty bulk" and spend 8 months "cleaning up" from that mess. I won't make that mistake twice.
This picture is representative of what a natural, dedicated lifter can do.
I've gained about 20 pounds of muscle in two years' time. Slow and steady, constant dedication.
Gains? Yep, for sure. But nothing insane or crazy. 
This 34-year old father of two will take it any day, though.
Thought Gainz Of The Week
Today's thought gainz come from client Bryan.
Bryan sent me a message regarding his training this week.
His words:
Jason,

The training is getting intense as I'm adding 5 pounds per session.

The last set of squats, I barely got the last rep. I'm scared that if I add 5 pounds, I might not be able to get all the reps and I'll get pinned.

Should I wait until the weight seems more manageable, or should I add 5 pounds and suck it up?
A fantastic question, Bryan.
Here are my thoughts:

Reading Gainz Of The Week
Here are my favorite self-improvement articles from around the web for this week:
An Unbiased Look At Artificial Sweeteners by Tanner Baze via Strengtheory
Stimulate Or Annihilate: Which Is Better? by Tony Gentilcore
Ask The Experts: How Do You Get Big Shoulders? by Various via JMaxx Fitness
Gym-timidation: Just Say No by Jeanne Goodes via Breaking Muscle
You're Not In Starvation Mode by Amy Dix
Best to you as you chase those gainz this week!
-Jason