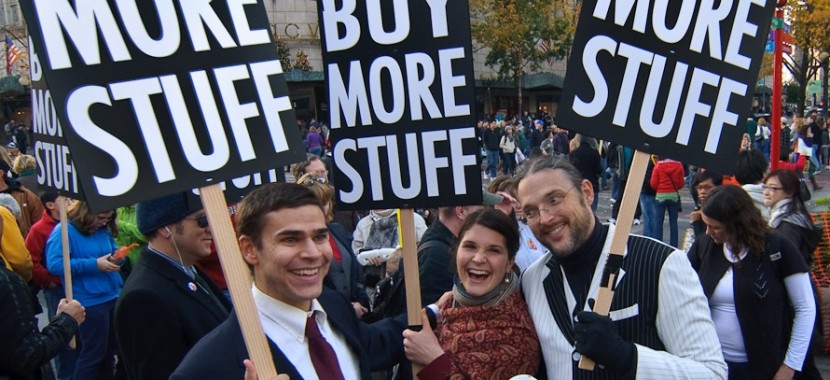 Thanksgiving is over!
Let's buy some shit!
I hope you had a wonderful Thanksgiving.
I hope you had time to rest, reflect, re-energize, and get ready for the impending holiday season.
I've never been a Black Friday fan.
My time is much more valuable than $150 off of a big screen television.
As my years have progressed, I've realized I need less and less than I thought I did 15 years ago.
More than anything, I seem to want time.
I want time to read, time to reflect, time to relax, time to enjoy my surroundings, friends, and family.
I don't want clothes, electronics, or fancy cars.
I want my freedom.
Here's to less stress, more happiness, and a clearer mind.
Reading Gainz By Jason
I've never put anything out on this site more personal than the story which came out this week.
I had to go to a dark place in order to type those words.
The scariest moment of my entire life was when my wife had childbirth complications during the birth of our first daughter.
It was a defining moment for me.
It's the one moment I think of every time I am feeling weak, run-down, or defeated.
Read "Out Of The Ashes, We Rise" ===> [HERE]
Client Gainz Of The Week
Today's Client Gainz come from online client Amit.
Amit did an outstanding job with us.
In 12 weeks, Amit lost 4 inches off of his waist and 16 pounds on the scale.
This is Amit's progress: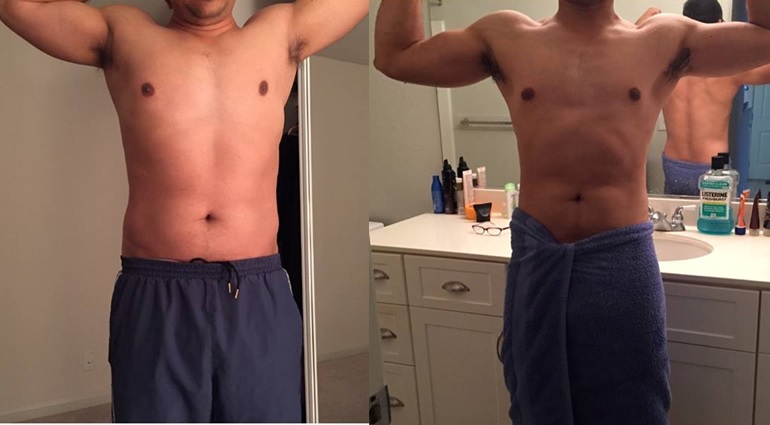 To apply for online coaching, follow this link here.
Thought Gainz Of The Week
Today's Thought Gainz come from client Karen.
Karen has seen her Facebook wall get filled up with Team Beachbody, P90x, and countless other promotional, gimmicky fitness items.
She sent us this question:
Hey, Jase,

Everywhere I look, my friends are doing these stay at home/bodyweight routines.

Most of them are taking supplements and doing clean eating challenges, too.

And then there's all these other people that hate on these "coaches".

If something gives you good results, why does it matter if it's bodyweight or anything else?

What do you think about this?

Are P90x and Team Beachbody a waste of time?

Thanks — Karen