Subscribe to the NWA Newsletter Here
---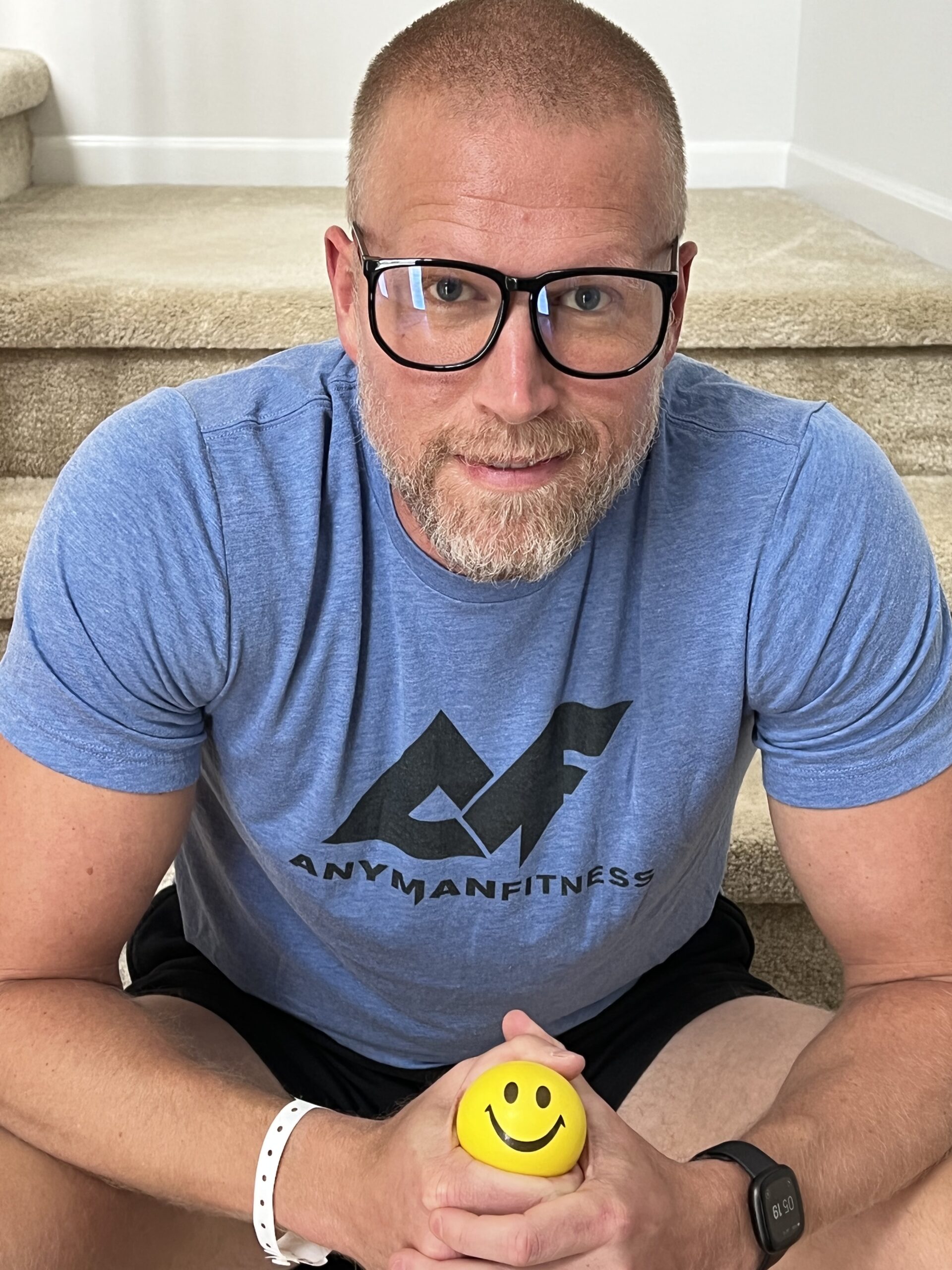 .
Hey, Coach J here.
Usually, I write about fitness, but this time will be different.
I've never had any serious issues with my mental health until recently.
But in early July, at the age of 41, I had my first manic episode.
Upon realizing what happened to me, I had a 2-day panic attack that landed me in a mental hospital.
I've since recovered, but I want you to hear my story.
While in the hospital, I took diligent notes about everything, and I've turned them into a first hand account of what life in a mental hospital is actually like.
This is a raw and unedited look at exactly how everything went down.
The above picture was taken minutes after I had been released – you can see the hospital bracelet around my right wrist.
I have also interjected some of my favorite hip hop lyrics into this story – those lyrics are raw and (mostly) unedited as well.
I figure nobody knows more about first hand experiences of mental health struggles than Kanye West (Ye), who just so happens to be my favorite artist.
And if Ye is there, then Jay (Jay-Z) is always close by…
I never say things like this, but after you read my story, I'd appreciate a share.
There are social media buttons at the top of the page; please pick your preferred platform.
Some people may call me "weak" for struggling with my own, mental health.
Those people haven't had any mental health issues of their own, or they would never say something so foolish.
If this story can help just one person out there, then I consider my transparency and truth to be worthwhile.
If you are struggling with your own mental health, consider calling the "988" hotline.
If you pick up your phone and dial "988", you will immediately be connected with a licensed therapist to help you – they're on call 24 hours per day, 7 days per week.
Your mental health is not something to mess around with; I know this now more than ever before.
Love you,
Coach J
Anyman Fitness
---
"Why does everything that's supposed to be bad make me feel so good? Man, I tried to stop, man, I tried the best I could, but… you make me smile… What's YOUR addiction?"
– Kanye West (Ye), Addiction
On June 26th, 2022, I quit using THC vape pens.
It was a long time coming, frankly. I had been using vape pens for over 4 years, every single night, to help me sleep. For those of you counting at home, that's over 1,500 straight days of getting high before bed.
That sort of usage can only be described in one word:  Chronic. 
No pun intended.
It started out innocently enough. Marijuana became legalized for recreational use in Michigan in 2018. I was ecstatic when it passed through the state legislature.
I had enjoyed marijuana in college, but when I started my career as a teacher in "the real world", the days of having a dealer in your college lectures were long gone. I didn't feel right getting 'black market' product on a regular basis, so I rarely smoked any more.
But this was big news.
Now, everything was regulated by the state.
That meant the products would be monitored for purity, and it would make it simple to obtain some weed. Just drive down the street and enter the dispensary and you had a literal 7-11 of dope, just waiting to be smoked, inhaled, or ingested.
At first, it was simply a way to relax on the weekends. I had always been a Friday and Saturday night alcohol drinker. It usually wasn't to excess, but I've always been a guy who enjoys his vices.
I often rode the line between "buzzed" and "f*cked up", trying to get that perfect amount of booze into my system to feel great, and also wake up without a hangover.
Sometimes I succeeded. Other times, I didn't.
But now, with marijuana, there would be no more hangovers. No more "hang-xiety". No more empty calories. After all, I was a "fitness guy". This was a great way to get a nice buzz on, and wake up feeling just fine with no ill effects.
Or so I thought.
Eventually, the weekend usage became daily usage. I became accustomed to going to sleep with marijuana in my system, which made it more difficult to fall asleep on the weekdays.
"What's the big deal?" I thought to myself. I'll just start toking a little bit on the weekdays to get that nice, calm feeling, and I would fade away into a warm, restful slumber.
Soon, though, I was toking more than just "a little bit" each night. As the weeks and months rolled on, I turned into a full-blown pothead.
I knew it was time to quit. I took my vape pen everywhere I went. Literally – I took it on every family vacation, every guy's trip, every networking event, and every fitness conference.
It became an addiction. And frankly, I was tired of forgetting people's names, and dealing with the social anxiety that comes with regular marijuana usage.
So, on the morning of June 26th, after getting blazed (yet again) the night before, I just said to myself, "F*ck this, I want to feel like ME again", and I grabbed all of my vapes, my pens, my carts, my batteries, and my wires, and I threw them into the trash.
I felt good about myself for the first time in a long time. Smoking for that long brought me feelings of embarrassment and shame, and I was glad to finally be done with them.
I suspected I would have a difficult time sleeping after using THC before bed for over 4 years. And of course, I was right.
For 3 straight nights, I didn't sleep a wink. Maybe I got a few minutes of light, restless sleep at the most. I didn't really mind, though. My attitude was improving, my brain fog was lifting, and I actually felt quite well, regardless of the lack of sleep.
On Wednesday morning, after 3 nights of no sleep, I hopped in the shower and I felt a strange sensation. I felt a tingling in my fingers and in my toes. It felt like electricity was running through my veins.
It felt like a strange sort of "power" I had all of a sudden. It was odd, but honestly, it felt amazing. I felt truly alive, even though I had had almost no sleep in the last 72+ hours.
I attributed it to a "testosterone burst". I had read that THC suppressed your testosterone, and many people experience a bit of a "rebound effect" after quitting.
I even tweeted that my "Spidey Senses" were returning and I felt like a Superhero.
That's really the best way to describe it. I felt like I had Superhuman strength – like Jeff Goldblum in The Fly.
I took my daughters to summer camp that morning with the windows down, and Kanye West bumping at full volume. Keep in mind it was 8:30 in the morning. Not exactly the time when I'm usually chipper.
I was rapping along to every Kanye lyric, and I had more energy flowing through me than I've ever had in my life.
My daughters loved it, naturally.
I was usually broody in the morning and often told them to quiet down as we rode to summer camp.
But not today. They smiled and laughed with glee as Daddy was acting silly and goofy.
I drove directly to the gym after dropping them off. I made a video of myself rapping to my favorite Kanye song – Spaceship – and I posted it on Twitter. I was on Cloud 9, and I attributed it 100% to getting clean off the "Devil's Lettuce", if you will.
Here's the video – this is not how I usually am first thing in the morning, that's for sure…
The next 2 days, I was on top of the world. I created loads of fitness content. I felt better than I'd ever felt in my life.
Which was pretty strange considering I hadn't slept in nearly 5 days by now.
How on Earth did I feel so good?
What was causing this huge surge of energy?
I didn't know, and I didn't care. It felt too good to even question the source.
On Thursday night, as I tried to sleep I was especially restless. I could barely lay still in my bed.
I kept feeling strange, electrical pulses every time I'd try to sleep. You know that feeling when your body "jerks itself awake" right as you're drifting off?
It was like that, only turbo-charged. There was no way I would be able to sleep with these jolts going through my body.
I felt almost like I was "tweaking" – at least what I thought tweaking would feel like (I've never done hard, stimulating drugs like crack or meth-amphetamine).
I was also extremely hungry out of nowhere. My diet is pretty regimented.
I know approximately how many calories I eat each day and how much of each marcronutrient I consume.
But at 3 am early on Friday morning, all of a sudden, I was ravenous. I went downstairs and grabbed a huge bowl of ice cream, devouring it in minutes. I laid down on the couch and attempted to sleep, but my heart was racing a mile a minute for some reason.
At 7 am, I got off the couch and went into the kitchen to drink my protein shake for breakfast like I normally do. I gulped it down quickly, and I felt a wave of panic wash over me.
All of a sudden, I had a sinking feeling, an "impending sense of doom". You know that feeling when you're having a nightmare that you're falling and you instantly wake up, out of breath? That was the exact feeling I had, only this time, I was awake during it.
It was terrifying in a visceral, real way that's hard to describe.
I nearly fell to the kitchen floor, but I grabbed the counter top and steadied myself.
"What the f*ck is happening to me?" I anxiously thought to myself. I ran to the bathroom, sat on the toilet, and unleashed the contents of my bowels.
I cleaned myself up and stood up, looking at myself in the mirror.
My eyes were as red as a firetruck. My face was pale and sunken in. My legs were visibly shaking, with spider-like veins pulsating through them.
I lifted my shirt and I saw the most defined 8-pack of abdominal muscles I've ever had in my life.
I was already in pretty good shape with visible abs (it was the summer time, and I'm a fitness coach), but it looked like I had lost 10 pounds overnight.
Scared, I stumbled up the stairs and poked my head into my wife's office. She had already started her work day and was on a meeting.
She saw my face and immediately put down her headset and said, wide-eyed, "Are you okay? Oh my God, what's wrong?"
I responded, "You have to take the girls to camp today; I don't know what's wrong… I'm going to go lie down. Can you please grab me a bunch of Gatorade and a glass of salt water? I need electrolytes badly."
I laid down in bed and tried to calm down. Eventually, I did. The panic slowly subsided and I started to feel a bit better over the course of a few hours.
I ate some lunch and kept it down. I would occasionally have smaller waves of nausea and panic, but overall, my condition was improving.
I am a God. Hurry up with my damn massage. Hurry up with my damn menage. Get the Porsche out the damn garage. I am a God. Even though I'm a man of God. My whole life in the hand of God. So y'all better quit playin' with God.
– Ye, I Am A God
That afternoon, I hopped onto Twitter and wrote a MASSIVE thread on the dangers of THC vape pens. And when I say massive, I mean MASSIVE.
It clocked in at over 3,500 words, bigger than any article I had ever written. It resonated with a lot of people and it was shared hundreds of times.
In the thread, I spoke about how dangerous THC vape pens were. How they were too easy to hide, too discreet, too powerful, and were filled with lots of chemicals.
I spoke about how I became addicted to them, and suffered serious withdrawals trying to quit them.
A few days later, I wrote a Twitter thread and made a post in my client Facebook Group about how my "Guardian Angel" saved me from certain death.
I was convinced I used a tainted THC vape pen, and my episode on Friday morning was "my liver dumping its glycogen in a fight or flight response".
I told everyone if I continued using vape pens for just a few more days, I would have died. And the only thing that saved me was a spirit sent down from heaven above.
And those were the sane things I said to myself and others over the next few days…
I told people God put me on Earth to save the kids from the dangers of THC vape pens…
I told my wife I had a higher power inside of me that was helping me create viral content for my business…
I told my wife I was going to team up with Kanye West HIMSELF and go on a nation-wide speaking tour about the dangers of THC vape pens…
I mean… Kanye is arguably the most popular artist on the PLANET. And I told my wife we were both going to meet him and become good friends with him…
I told my wife my first stop would be Donda Academy, the charter school Kanye founded. I told her I was going to give them a call, create a presentation to give to the kids, and I would be headed to California (where the school is located) next school year to give my speech.
I even told my wife Kanye West and I shared a Guardian Angel.
I told her this spiritual creature saved me from dying from vape pens, and the same angel saved Kanye from dying in his infamous car crash on October 23, 2002.
I didn't realize it at the time, but I was out of my mind. Completely delusional.
Let me not say too much, or do too much, 'cuz if I'm up way too much, I'm outta touch.
– Ye, St. Pablo
I was making outlandish claims, but I can assure you, it all felt very real. Everything I said, every strange connection I made, I was 100% certain of. No matter how "out there" the claims were, they were my reality.
I honestly felt like I was channeling a higher power.
The "spirits" kept telling me things.
I even thought I needed to be open to what the "spirits" were telling me, and each time another crazy thought entered my head, I was positive it was a real message sent from above.
Even though I was making these insane claims, I was still smart enough to rest. The episode on Friday morning shook me up.
I spent most of Saturday and Sunday laying on the couch rejuvenating. On Saturday evening, I went to a barbecue and ate some food, but other than that, I didn't do anything strenuous.
Same with Sunday. On that day, my wife and I celebrated our 17th wedding anniversary and we went to one of our favorite restaurants. I didn't even have an alcoholic beverage – I felt "off" so instead, I opted for ice tea.
Usually, I would have a few doubles of Johnny Blue to celebrate an occasion like that.
I started to slowly feel better. I even started to get a bit of rest. On Sunday, night, my FitBit told me I slept for 4.5 hours. Not a huge number or anything, but much better than nothing.
On Monday, the 4th of July, our family headed out to a lake to spend the day on the water with friends. We had a blast – I was finally starting to feel 100% again.
I still took it easy, but I was playing in the water with my girls and I felt better than I had in the last 5 days.
I was attentive to my family and helped out manning the grill. I still didn't have anything alcoholic and was sure to load up on water and Gatorade Zeroes. I felt like I was finally starting to turn the corner.
As we drove home after the day on the lake, I felt amazing. Level headed. Clear minded. Like myself again.
Whatever happened to me on Friday morning felt like a thing of the past. I emptied out the cooler and my daughters made their sandwiches for the upcoming week of summer camp.
I hopped in the shower to get the sunscreen and sand off of me. As I was drying myself off post-shower, I looked directly into my eyes in the mirror. And I thought about all the things I had said over the last week to my wife, my social media followers, and my clients.
My eyebrow raised.
Like a lightning bolt, it hit me all at once…
Thank God for granting me this moment of clarity, this moment of honesty. The world will feel my truth.
– Jay-Z (Jay), Moment Of Clarity
I thought back at all the crazy shit I was CERTAIN was true over the last week…
I told people I was "poisoned" by vape pens.
I told people my liver was "toxic" and all of my glycogen had been "dumped" in a "fight or flight response".
I told people a Guardian Angel had "screamed at me to throw all my vape pens away", and thank God I had listened, or I would be dead by now.
I told people I was going to do a nation-wide tour of middle and high schools, talking to the kids about the dangers of vape pens.
I told my wife I was going to team up with Kanye West himself, and give a speech to the kids at Donda Academy.
I even told my wife Kanye West and I had the same Guardian Angel… and I MEANT every word I had spewed…
What in the F*CK was I thinking?
How could I have been so delusional?
How could these thoughts have even entered my head, let alone come out of my mouth?
What in God's name was going on?
And then I realized what had happened…
I experienced a bipolar, manic episode.
It was the first time I ever experienced mania in my life.
And it shook me to my core.
When you have a bipolar, manic episode, the symptoms are… well… "out there".
You have delusions of grandeur (nationwide speaking tour…).
You make connections and big, illogical leaps that aren't true (poisoned THC vape pens…).
You start to feel like you're more important than you are (meeting Kanye West himself…).
In some instances, you start to feel like you're a literal God, and you're destined for greatness (teaming up with Kanye to help save the kids…).
When I made this realization, my wife was already in bed asleep. I didn't want to wake her, so I did exactly what you should NOT do in this situation.
I started browsing the internet for information on bipolar episodes. Alone. In the dark. Just me and my phone, scrolling page after page after page… after page.
I was hoping this was a one-time thing. I didn't want to be on mind altering medication for the rest of my life.
I didn't want to be "labeled" bipolar (as selfish as that sounds). I didn't want to be on medication that made my dick limp.
I just wanted to be myself. But of course, each article I read was worse than the last.
People tryin' to say I'm goin' crazy on Twitter, my friend's best advice was to stay low.
-Ye, St. Pablo
I walked downstairs and picked up my phone. I quickly deleted all of the illogical tweets I had made over the last 4 days.
I deleted the entire THC thread, the "Spidey Sense" tweets, and the tweets about my "Guardian Angel".
I logged into my client Facebook Group and deleted a number of posts I had made there as well. I was so embarrassed and ashamed about what had happened to me, and I wanted to erase all the internet evidence from my episode.
I felt a little bit better after that, but that feeling didn't last long…
I started developing an anxiety and panic unlike anything I've ever experienced. There was an intense fire in my chest and stomach by this point.
My FitBit said my heart rate was over 100 beats per minute, and I was just lying in bed, not even moving. I was on the verge of a full-blown panic attack.
All of the progress I made over the last 4 days was erased in an instant, and I felt worse than ever.
I anxiously waited until 7 am when my wife woke up from her night's sleep.
I tapped her and said, "Honey, I need you to take the girls to summer camp. While you were sleeping, I realized I had a manic, bipolar episode over the last week. After you drop them off, come back home, and please take me to the emergency room."
She said, "I'll call my Mom to take them to camp and I'll take you to the ER right now. Don't worry, you're going to be fine."
(My wife is a f*cking SAINT and she had my back through all of this. Not ONCE did she waver in her support of me. I owe that woman more than I could ever imagine.)
My Mother In Law rushed over. I calmed her down and told her I was okay, I just needed to go get checked out. She took my girls out to breakfast and I hopped into my wife's Explorer.
We didn't even make it out of our neighborhood. My panic levels were soaring.
My fingers were numb and my face was as white as a ghost.
Kate (my wife) said, "Do you want me to pull over and call 911 right here?" I told her yes.
The ambulance came in less than 5 minutes.
I called 911 a second time after 3 minutes had passed and yelled at them, asking them what the hell was taking so long…
I told the EMT's I had "acute liver poisoning due to smoking a tainted THC vape pen" and my internal organs were failing rapidly. They put me into the ambulance and checked my vitals.
They started me with an IV immediately. The EMT started talking to me. He asked me, "Are you sure you didn't smoke anything today?" I assured him I hadn't.
He was surprised I hadn't consumed any marijuana in the last 8 days. He recognized right away I was in a state of panic and mania, and ultimately, I was fine. But I was delusional all over again by this point.
After 5 hours in the emergency room, blood tests, urine tests, and lots of questions, I was let go. I was told I was totally healthy physically, but I had a manic episode followed by a panic attack.
I begged them to give me some sleeping medication – that's all I really needed. I needed a few good night's sleep. Anyone who goes for a week with next to no sleep is going to break psychologically.
Have you ever heard of "shell shock" in war? Shell shock usually isn't caused by war itself. It's caused by the lack of sleep of the soldiers. Same as with meth heads and crack users. If you go a long time with no rest, anyone will start to hallucinate and say some crazy shit…
But they refused. I felt helpless. After all, I had gone to the EMERGENCY ROOM of the hospital, and they didn't help me. If you can't get some actual help in an emergency room, where can you get help?
I felt like my situation would never improve. It was the most alone I had ever felt in my life.
(Once I was thinking clearly, I realized why they didn't help me. Emergency rooms don't diagnose you, they only make sure you stay alive. As such, they don't prescribe you any medicine – only an actual Doctor who diagnoses your sickness can do that.)
My wife drove me home. When we got home, my daughters and in-laws were there. I was so exhausted from the ordeal, my mind was racing and jumbled.
I called my employees and filled them in on the situation.
They told me they would happily pick up the slack for me and they wanted me to focus on getting myself back to 100% (my employees/coaches are f*cking ROCK STARS – if you need any fitness help, you can apply for a spot in our coaching program here – they would love to help you).
I tried to eat some food, but I wasn't hungry at all. My in-laws took my daughters to their house to spend the night just in case I had another episode in the middle of the night.
And thank God they did…
How many y'all wanna ride tonight? How many y'all down to die tonight? How many y'all wanna ride tonight? N**** ride or die, or ride or die…
– Jay, Ride Or Die
After my kids left and the day turned to night, I laid down on the couch downstairs, desperately praying to fall asleep.
My wife told me we would go to urgent care in the morning and get some actual medication.
Until then, I just needed to ride it out. One more night. One, final night of pure hell before I got some relief from the reality I was facing.
I grabbed a Benadryl bottle and took 2 pills. (This was a HORRIBLE idea – the active ingredient in Benadryl is the same active ingredient in meth-amphetamine… but I certainly wasn't thinking clearly.)
I also thought maybe a bit of THC would help me sleep, so I grabbed a 10 mg gummy and swallowed it whole. (Another horrible idea – marijuana is psychoactive. It amplifies whatever you're feeling. Again, my thought processes were tainted at best.)
About 30 minutes later, as I was lying on the couch in the dark, the Devil himself came out to play…
I looked at the blinds covering the windows. They started dancing in the moonlight. I tried to close my eyes and get some rest. I had these electric, frame-like visions of really bad shit.
Earlier at the hospital, they had told me if I had any thoughts of harming myself or others to head back to the hospital immediately.
I'm not entirely sure if I had dreams, or thoughts, or what, but I do know I was out of my mind by this point.
The Benadryl and THC started to kick in, pouring gasoline on the anxiety and panic fire I was facing. I knew I was in a horrible state of mind. I was unsure of what I would do next, so I headed upstairs to my bedroom.
I laid down on the bed next to my wife. "Hi, honey," she said, "How are you feeling?"
I paused for a long time. She said, "What's wrong? Are you okay?"
And I said to her, "I think I'm gonna die tonight…"
Shaken, she jumped out of bed. She had me sit down on the floor. She said, "Are you being serious, honey?" with her eyes as wide as dinner plates.
I responded, "If this is the way I'm going to feel from now on, and nobody is going to help me, I'd rather kill myself than go on living."
It was quite the statement to make. But it was 100% accurate.
I've never felt dread, doom, and panic like I felt in that moment. Something was very wrong, and the trip to the emergency room didn't help whatsoever.
I felt alone, scared, helpless, and afraid. And at the time, it felt like life wasn't worth living if I had to feel this way permanently.
She rightfully called 911. And low-and-behold the exact same EMT, likely still on the same shift, came walking through the door with 2 more EMT's.
He took one look at me and did a sort of an eye-roll. He didn't say it out loud, but the eye roll clearly said, "Oh, great, this guy again…" Which understandably didn't do much to calm me down…
I told the EMT's I had gone to St. Joe's emergency room and nobody had helped me.
I told them I needed to sleep and nobody seemed to give a shit.
I told them I was having thoughts of killing myself.
I told them I couldn't be trusted in my home with large, dangerous kitchen knives nearby.
I told them I had an "impending sense of doom" and something very bad was about to happen.
I even went so far as to walk my wife into my office and show her how to cancel all of my clients' payments in case I died. I didn't want my clients to be charged for my services if I didn't make it through the night…
They told me they were taking me to a different hospital – St. Mary's hospital in Livonia, Michigan.
St. Mary's was better equipped to deal with people having psychotic breakdowns. I hugged my wife and told her I loved her more than anything else in the world, and to tell my daughters how much I loved them as well.
In essence, I said my goodbyes.
My wife became physically ill from the exchange.
Jesus walks, God show me the way, because the Devil's tryin' to break me down.
– Ye, Jesus Walks
They took me to the mental health section of the hospital, checked my vitals and gave me my very own "babysitter" – a nurse assigned to me to make sure I didn't harm myself.
The two of us had quite the conversation.
And by "conversation" I mean, I told her some (more) wild and crazy shit…
I told her the marijuana companies injected "The Devil" into vape carts in order to poison people.
I told her I was going to die in a few hours' time.
I told her my brain was starting to shut down due to the poison I had ingested.
I told her I was certain I would have a 'major cardiac event' in the next hour or so.
My Father In Law wheeled my wife into the room so she could check on how I was doing.
By this point, I had completely disassociated myself from reality. I felt nothing. No empathy for any other human being, no matter how close they were to me, including my wife.
I yelled out, "Do you know how I know the Devil is inside me? Because I don't feel a damn thing for that woman right there (pointing at my wife)…
…I love that woman more than anything else on the planet, and right now, I feel nothing! I don't give a shit about her! No love, and no empathy! How is that possible?
It's the DEVIL, I TELL YOU, THE DEVIL HIMSELF!"
(The real reason I felt this way is because I was "tripping balls". I was having an out of body experience and disassociating myself from reality. I've apologized to my wife a million times by now; that woman is my everything, and I feel horrible I put her through this.)
My favorite part was when the nurse said, "Your wife went home to get some rest. We're going to call her once you calm down. If we can't get ahold of her, who do you want us to call?"
Deadpanned, I looked directly into her eyes and calmly said, "Ghostbusters."
And then, I laughed hysterically for the next 30 seconds. I don't care who you are, that's some funny shit… what can I say? I have a twisted sense of humor…
They gave me a tranquilizer to calm me down. Slowly, I started to come down out of the panic and mania.
Even as this was happening, I kept saying, "I can feel my brain function deteriorating… I'm dying as we speak… please tell my wife I love her…". In reality, the tranquilizer was kicking in, and I was just getting sleepy. But I still wasn't with it; not even close.
Eventually, I passed out.
I woke up 6 hours later.
And I felt like a new man.
I had finally gotten some sleep! Granted, it was only 6 hours, but that was enough to completely eliminate the fire-like anxiety running through my body.
It was like someone had taken a Shop Vac to my insides and sucked all of the anxiety out of me. I truly felt fantastic for the first time in nearly 10 days.
By this time, the first "babysitter's" shift was over, and I had a new nurse to watch over me.
She was a heavy set black woman, and we had a (truly) delightful conversation.
She asked me what I did for my job, and I told her I was a fitness coach. We discussed nutrition and working out.
She confessed her love of "soul food" and how food equaled love in her family, and how difficult it was to lose the weight she knew she needed to lose. I even gave her some simple advice, which she was grateful for.
It felt so good to feel like myself again…
Just as I was starting to wonder if I could get my stuff and go home, the Doctor came into the room and asked me how I was feeling.
I told him I was feeling much better.
He informed me I had had a psychotic break, and I needed to get some help. He asked me if I could take some time off work if need be.
I was a bit confused, but I told him yes, I could probably do that.
"Good," he said, "because you're going to be admitted to Havenwyck Mental Hospital in Auburn Hills so you can get to the root of your issues. You need some time to work on yourself. The ambulance will take you there shortly."
Shakily, I walked into the hallway and laid down on the stretcher. They buckled me up from top to bottom, like Hannibal Lecter in Silence Of The Lambs. We drove the 40 minutes in silence. I could see out of the small window in the back of the ambulance.
Eventually, we arrived at Havenwyck. The EMT put the ambulance in reverse. I looked through the window and saw the new patient intake door.
It was surrounded by thick, steel bars to keep the inmates, er, the patients, from escaping…
My heart sank.
Shit was about to get real…
That that don't kill me can only make me stronger. But I need you to hurry up now, 'cuz I can't wait much longer.
– Ye, Stronger
I was still dazed from the strong tranquilizers they had given me at the hospital. They wheeled me into Havenwyck's intake room, and undid the buckles.
Sheepishly, I got off the gurney, and sauntered over to a chair. 2 nurses started telling me how I was going to spend the next week.
They took my Detroit Tigers hat and my FitBit.
They told me they needed to wash all of my clothes and for now, I would be wearing 2 hospital gowns – one frontwards, and one backwards, to ensure nothing was showing.
They gave me a pair of hospital underwear – the same kind women wear post-childbirth. I changed into the hospital attire, and they told me they would be removing the drawstring from my shorts if I wanted to wear them in the hospital after they washed them.
It then dawned on me that I was really in a mental hospital. In mental hospitals, all items which can be used to commit suicide are removed. There are no pens. No pencils. No staples or staplers. No drawstrings or shoestrings.
You had to ask to do anything and everything. You had to have an orderly watch you shave. There were a few phones you could use in the common area, but you could barely hear the person on the other end when you were using them.
You even had to ask for someone to pour you a glass of water…
My first impression as I walked the hallways in my hospital gowns and hospital issued underwear was one of disbelief.
It was EXACTLY like mental hospitals are portrayed in the movies. And I mean exactly.
There was a window where you would get your doctor ordered medicine each day at 8:30 am and 8:30 pm sharp.
There were people of various mental capacities everywhere. Some seemed normal. Others did not. There were a few who clearly had severe mental problems and couldn't hold a conversation with you. They would stare right through you like you didn't even exist when you said hello to them.
As I walked around the facility, I peered into some of the rooms.
Lots of the beds were filled with men sleeping in the middle of the day.
It was 1:15 pm, and half of the patients were out cold. That seemed odd at the time, but it makes sense now. Everyone at the hospital was heavily sedated; it was a requirement to "graduate" and regain access to the outside world.
I immediately went over to the public phones and called my wife.
I broke down, sobbing.
I told her I didn't belong here. It wasn't fair. I just had an issue with sleeping, nothing more. I didn't really mean I was going to hurt myself. I just wasn't thinking clearly.
I begged her to do something.
She kept repeating how sorry she was, but that I needed to work on myself for a bit, away from the stresses of "the real world".
I knew she was right.
I hated that she was right, but dammit, she was right.
I wiped the tears from my face, and heard one of the nurses call out, "We're headed outside for a bit – everyone line up here!"
Still dazed and partially faded from the tranquilizers, I slowly sauntered over and got in line.
I guess this was now my life, at least for the short term, hopefully.
I fell in line like a good little boy, and headed outside with the rest of the patients for some sunshine.
That actually sounded good; I sure as hell needed some fresh air…
I walked out a glass door into a small courtyard. There was a picnic table and a few benches. A few guys were tossing a football around. I was still trying to regain my faculties and shake the cobwebs out of my head. I still hadn't totally processed what was happening to me.
I started doing some push-ups and bodyweight squats on the grass. I figured a bit of exercise might help clear my mind a little bit quicker. I laid down in the grass on my back and started doing some leg stretches. I hadn't had much exercise in the previous 72 hours, and I'm used to training regularly.
One of the patients yelled out, "Hey, bro, chill, man, you have see-through underwear on!"
He was right – I had forgotten about the hospital issued "boxer shorts".
I replied, "I don't give a f*ck, I'm in a mental hospital", and just kept on stretching.
That seemed to shut him up, and he continued to toss the football with his partner; I guess when you're 6'8″ and 230 pounds, you get some leeway in situations like this.
After a few minutes of exercise, I spotted an employee, a social worker named Ashley.
Ashley was a young girl, around 25 years old. She had brunette hair pulled back into a pony tail and seemed to be nice. So, I started asking her some questions.
"Hey, I have a question for you," I said, "This is going to sound really bad… but I don't think this place is for me. No offense, but like… where do the Ford execs go when they have a mental breakdown? Is there someplace else I can be transferred to? This is pretty much like a jail, and I don't think I belong here."
It was a selfish, terrible question to ask.
But I was scared and intimidated by the facility and the situation I was in.
And I'll never forget her answer:
"Well, honestly, they come here. Mental health doesn't care if you're a CEO, a business owner, a doctor, a lawyer, or you're homeless. It's an equal opportunity disease. You're in the right place – so I suggest you make the most of it."
She smiled when she said it.
I nodded.
I understood exactly what she meant, and I was instantly embarrassed I had said something so callous and shallow.
After outdoor time, we had dinner. I was honestly surprised at the quality of the food we were served. The meals were institutional meals, sure, but they had a solid dose of protein, whole food carbs, and veggies. You had your choice of 2 different entrees at each meal.
There were ready made lunchmeat sandwiches, decent salads with eggs and meat, and dessert available as well. The meals were all you can eat as well. If they're going to take away your drugs, your booze, and your nicotine, at least you could eat as much as you wanted, I guess.
After dinner, I called my wife and daughters.
I told them I loved them. And told them this would only be for a few days.
My girls both said, "I love you, Daddy, get better, and come home soon", and I broke down and sobbed like a baby.
I cried because I couldn't hug them. I couldn't kiss them goodnight. I couldn't tuck them in.
And that hurt like a motherf*cker.
I also cried out of shame. Out of all the times over the previous 4 years where I had hurried through saying goodnight so I could head to my bedroom and get high.
I cried for all the times where my daughters were downstairs, playing and being silly, and I was upstairs, hitting my vape pen.
I cried because I DESERVED to be in the situation I was in, and it was finally sinking in.
I called my parents and told them I was doing okay, and I was going to make the most of the hospital stay. I knew I had to lean into the experience and get healthy. My family depended on me, and I couldn't let them down.
I called my Father In Law and apologized to him as well. He said he just wanted me healthy and at 100%. Everyone was so supportive and kind to me, even though I had f*cked up royally. I felt like a total ass, but I was ready to start the hard work.
After dinner, it was time for karaoke.
Imagine that… karaoke at the mental hospital… "now I've heard of everything," I thought.
We headed back out to the outdoor courtyard where we had spent the afternoon.
I still didn't have my regular clothes on – I was wearing the gowns and hospital issued underwear.
I walked out the door and a guy with long hair was badly singing to a rock song I didn't recognize.
After he was finished, he put the microphone back, and the orderly running the show said, "Who's next?"
Nobody said a word.
I knew if I truly wanted to get better, I needed to really step up my game and lean into the experience.
"F*ck it," I thought to myself, "I know what song I want to sing."
I went over to the orderly and said, "Put on Jesus Walks by Kanye West, please."
"Do you want the version with words or acapella?" she replied.
"No words necessary, acapella," I said.
She put the song on and I blew the roof off of that motherf*cker.
Imagine the scene…
There I am, all 6 foot 8, 230 pounds of suburban, white Dad-energy, wearing 2 hospital gowns in a mental hospital, nailing every damn word to "Jesus Walks".
The patients went crazy.
Sorry, that's a really bad pun…
When the song was done, they started dapping me up and giving me props.
"Now you got your nickname," a bald, 30-something black guy said to me.
"From here on out, we're gonna call you 'Jesus'". (Pronounced "Hey-Zeus", of course.)
I smiled.
"Works for me," I said.
At 8:30 pm, I headed to the medicine window.
For the first night, I was given a sleeping pill.
I went to my room and tried to read a book for a few minutes.
It didn't take long for the pill to take effect, and I promptly passed out.
Day 1 at Havenwyck was complete.
And now, I needed to answer just one question:  "Why did I feel the need to get high every night for 4 years straight?"
It was a question that had plagued me for a long time, and I really needed to find the answer…
It's crazy how you can go from bein' Joe Blow, to everybody on your d*ck, no homo.
– Ye, Run This Town
The next morning, I woke up feeling much better. After 2 straight nights of decent sleep, all of the anxiety had passed.
I no longer had any lingering, burning sensations in my chest or torso, and I felt like myself again.
Actually, let me take that back, I didn't feel like myself.
I felt like the "old me".
The 2017 me, before I started dabbling in marijuana on a regular basis.
Truth be told, it felt great. My head was clear and the mania was gone.
But my emotions were back and in full force…
At 8:30 am, we had our first group session.
It was run by Ashley, the social worker I had spoken to during our outside recess the day before.
Each morning at Havenwyck, the first thing we did was complete a "how are you feeling today" sheet.
There were lots of options for us to describe our feelings.
Happy.
Sad.
Depressed.
Frustrated.
Angry.
That sort of a thing.
I choose "Happy/Positive", and for the reason I was feeling this way, I wrote, "I had a good night's sleep and all of my anxiety is gone."
The next part of the worksheet asked us what our goals for the day were.
I wrote on the line, "Figure out why I needed to self-medicate with marijuana every night for the last 4+ years."
It was an honest question, and one I knew I needed to dig down deep to find the answer to.
Logically, it made ZERO sense.
I had the life that everybody wanted.
I had a beautiful wife and 2 healthy, happy, well-adjusted daughters.
We built our dream house a few years ago, and it was a large, open floor plan, 3k square feet, 'mini-McMansion'.
We had 2 paid off cars, our daughters' college tuition was taken care of, our 401k's were fat, and we both had killer jobs.
My wife is a project manager for a supplier in the auto industry. She has the "steady, stable job" with all the good benefits and family insurance.
I had the "shoot for the stars" solo-preneur gig, with location and time freedom, with no boss, and nobody to tell me what to do.
Nearly everyone would be envious of someone in my position.
I had it all.
So, the question remained:  Why in the f*ck did I want to hide from such a privileged and amazing reality?
Ashley began asking the patients what they had written down.
When she got to me, I answered truthfully, telling her I felt great physically, but I was struggling with my choices from the last 4 years.
I told her I had used pot every night before bed for years.
I told her how it didn't start out like that, and at first it was just in the evenings on the weekends.
She pried a little bit into what I did.
And the answer to my question came to me relatively quickly.
It's amazing the connections your mind can make when it's not foggy from all the dope…
Dawg, I was havin' nervous breakdowns, like man, these n***** that much better than me?
– Ye, Touch The Sky
I've always suffered from Imposter Syndrome.
I started Anyman Fitness in 2013, and at first, it was just a little side gig to make some extra money for vacations and/or home repairs.
My entire "goal" with Anyman Fitness was to make a few grand per month. Just enough to help me get ahead and have some additional luxuries we couldn't afford at the time.
But it turned out, I was pretty damn good at it.
Within 18 months, I was making more on my side gig than I was teaching school.
And within 2 years, I was making a 6-figure salary.
But here's the thing about making "funny money" on the internet… it doesn't seem real.
It's hard to explain, but the first time you see $5k show up in your bank account overnight, you start to question what money truly is.
It seems fake. Fabricated.
Like Matthew McConaughey says in The Wolf Of Wall Street, it seems like "pixie dust".
It can be existential and screw with your head a bit if you're not careful.
As time went on, Anyman Fitness grew and grew.
By 2016, I was tripling my teacher's salary, and I had to quit my career in the classroom to focus all of my time on my business (it was no longer a "side business", that's for sure).
And since then, sales have only increased year over year.
Anyman Fitness has yet to have a "down year" – every year, revenue and profit has increased.
And the reality is… sometimes, I don't feel worthy of the success I've achieved…
Primetime, I've never hit these heights, I mean it's like… it's like my first, first class flight… I'm trippin' on it…
– Ye, Primetime
By now, I've built AF into a monster.
We have 2 Rock Star coaches who handle most of our 1:1 clients.
I have a very small roster to stay "in the game", so to speak.
But I don't take on any 1:1 clients any longer.
Instead, I focus my attention on sales systems, fitness courses, social media presence, branding/brand awareness, and improving the UX for the better.
As such, there are many days where I might have an hour or 2 of work, tops.
Some days, I just need to check my email once or twice, and that's about it.
And the money just keeps rolling in…
Why don't I feel like I deserve it?
I'm not exactly sure.
Maybe it's Catholic guilt. Maybe it's my upbringing. Maybe it's just simple, plain old insecurity.
But when you make $30k in a weekend while you're sitting on your ass, it can really throw you for a loop.
Why do I deserve all this success over someone who's busting their ass, working 3 minimum wage jobs, just trying to keep their head above water?
What makes me so special?
I sure as hell didn't FEEL special.
I didn't feel any different than the teacher who used to spend his weekdays teaching linear equations and his weekends grading papers.
But here I was, living 'The Good Life' while so many struggled.
Hell, during the Pandemic, when millions of people were out of work… my business IMPROVED!
How f*cked up is that?!
Suddenly, millions of people across the globe had their gyms close down.
And guess who had a full array of fitness offers available for use at home?
This guy.
I somehow (again) was in the right place at the right time, and benefitted financially because of it.
Also, social media plays another part in the Imposter Syndrome I was experiencing.
I don't have a massive following or anything, but it always feels weird when I tweet something and it gets re-tweeted hundreds of times.
And then I check the stats on the tweet and I realize hundreds of thousands of humans read what I have to say.
What. The. F*ck?
I don't have a degree in fitness. I don't have a single certification. Nor do I have a degree in business.
Why does ANYONE give a shit about what I have to say, then?
I'm a nobody!
I'm a former middle school teacher who just happened to get lucky and business exploded as a result. Or at least that's what it felt like… it just felt like plain, old luck, and nothing else.
But here I am killing it, no matter what the source.
So, instead of dealing with these feelings, I smoked myself numb. It was an easy way to shut my brain off and stop worrying about it.
You don't have to think about shit when you're blown out.
That's the best (and the worst) part of pot.
Your brain slows down to a crawl. You're good with being bored. You don't care what's going on around you.
You're high, and life is good.
This was my first realization and it was a breakthrough.
Lock yourself in a room doing 5 beats a day for 3 summers, that's a Different World like Cree Summer's, I DESERVE to do these numbers…
– Ye, Spaceship
I told this to Ashley and to the group.
It was difficult to get the words out, and I kept tearing up while I was talking.
And of course, I felt silly even saying it.
Gee, what a terrible "problem" to have.
I'm "too successful" and too many people pay attention to me.
Part of the reason I felt such raw emotions was the lack of marijuana in my system.
When you smoke, you suppress your feelings. All of a sudden, with no panic and no mania (and no pot), all of the emotions I had avoided for the last 4 years came rushing back.
The group was awesome. They supported me and helped me as much as they could. They told me they appreciated me telling my truth, even if it seemed self-absorbed to them (they didn't show it if they felt this way).
But nobody judged me; I was one of them.
I guess it helped that the night before I made my introduction to the crew by singing karaoke in my first few hours at the hospital…
Ashley started prying a little bit after I was finished telling my story.
She asked me to go back to the beginning.
"Never mind the here and now – let's talk about the first few years of your business – what was that like?" she asked.
I told her how I had taken out the website on a whim in May of 2013.
How I started to write articles for the site (blogging was huge back then).
How I had written 1-2 articles every week from 2013 – 2016.
I discussed how business blew up in the Summer of 2014 when I started doing some contract work for a website called Fitocracy.
I told her how I went from having 15 clients to having 150 clients in the span of about 3 months.
It was fun to talk about "the good old days", so to speak.
Sure, there was pressure back then. But it was different.
It was new and exciting. And it kind of made me feel a bit like Superman…
I would be teaching class and my phone would vibrate in my pocket every time I made a sale. Some classes, my phone would vibrate up to 10 times with sales in a 50 minute class period.
That felt so incredible.
I always thought, "if these kids only knew…". It was like I had this big secret nobody knew except for me.
Everything exploded in the Fall of 2014. From there on out, I was flooded with clients. And it was just me running the show; I didn't have any employees at the time.
Things grew and grew over the next few years.
From the 2014-2016, my schedule looked like this:
Wake up at 5 am, shower, and start working on Anyman Fitness
7 am, wake up my girls, feed them bottles/change diapers/get them dressed
Take them to daycare, drop them off, drive to school
8 – 3 pm, teach school, work on Anyman Fitness during all breaks and lunches (I worked through every lunch and break for 3 straight years)
3 – 4 pm, hit the gym
Head home, shower quickly, work on Anyman Fitness for an hour
Pick up the girls at daycare at 5:30
Drive home, clean bottles, make dinner, serve dinner, clean up after dinner, get the girls to bed
7:30 – 10 pm, work on Anyman Fitness
Pass out, and do it all over again the next day
This was my schedule for every single school day for 3 years.
On the weekends, holidays, and summers, the schedule was a bit less grueling, but I still put in 8-10 hours on Anyman Fitness every weekday, and 4-5 hours every weekend day.
I gave up everything for Anyman Fitness. I quit fantasy football and softball. I didn't have a social life (with young kids at home, I didn't have much of a life anyways). We didn't take vacations.
I sacrificed it all. 
After telling this to Ashley, she raised her eyebrow and said, "And you're telling me you don't deserve your success? Think about it. How many people would be willing to sacrifice like you did?
You gave everything up for 3 years to improve your financial situation and your family. I hope you can see that after describing what your life was like during that time period…"
That made me feel pretty damn good.
For the first time in a long time, I felt like I belonged.
Like I actually deserved the success I had achieved.
That Ashley… she was good…
I owe a lot to her for helping me change my mindset for the better.
After we were finished with our group session, we headed outside to do some meditation in the sun.
Ashley asked me if I had a song I wanted to listen to, and I chose "Millionaire" by Chris Stapleton.
All I needed to hear was the first chord, and (once again), I lost it and started ugly crying.
The song goes like this:
"They say love is more precious than gold,
it can't be borrowed, and it can't be sold.
I've got love, enough to spare.
And that makes me a millionaire."
Ashley asked me why I was so emotional. I told her I played that song every morning as I was making my girls breakfast.
That was my favorite time of the day. Nobody is up;  it's just me. And my girls come downstairs, ready for school or summer camp. I'm making bacon and eggs for Ava, and toasting a bagel for Brooklyn.
Everything is quiet. Mom is still sleeping. It's just us – and it's a special time for me, every morning.
I cried because I didn't get to share that special moment with them while I was in the hospital. I cried because of the embarrassment and the shame I felt from letting it get to this point.
And I cried because I was feeling a FLOOD of emotions after suppressing them for so long.
It felt good to let those emotions out, ugly cry or not.
I was starting to feel somewhat normal again.
Raw, sure, but normal nonetheless.
They say people in your life are seasons, and everything that happens is for a reason.
– Ye, Heard 'Em Say
I started to get to know my fellow patients while I was in the hospital. The guys in our block (C1, baby, just like a jail…) came from all walks of life.
There were some guys who were really out there. There was one guy named Amir who walked up and down the hallway with 2, blank pieces of paper in his hands, repeating "The Russians are coming to kill us all, the Russians are coming to kill us all, the Russians are coming…"
There was a tall, young, black guy named Jerod who was a kind soul, but not all there cognitively. You would ask him a question, and he wouldn't be able to process the information properly. I felt badly for him; it must be difficult living with that sort of a condition.
There were some guys I became close with and really enjoyed talking to.
There was Nathan from Grand Rapids.
Nathan looked sort of like Scott Stapp from Creed if Scott Stapp was 20 years old with blonde hair. Nathan wore a Michigan State Under Armor shirt the entire time, and he rocked a pair of Yeezy slides, which cost hundreds of dollars.
Nate was a pretty chill guy most of the time. His mind was messed up from taking too many bad trips. He talked slowly and deliberately at all times. He loved to laugh and joke with people, but his demeanor could turn on a dime.
Twice, I saw him nearly rip someone's head off over a small disagreement, and I had to walk over to him and talk him down. Fighting would keep you in Havenwyck for much longer, and nobody wanted to be in there more than necessary.
There was Rob from Mt. Clemens. Rob had an extreme anxiety disorder. When you saw him, you did a double take. He (clearly) cut his own hair – he had a mullet in the back, short, jagged hair on one side, and longer bangs on the other side.
He had cuts up and down his arms and legs, presumably from self-mutilation (he claimed it wasn't from 'cutting', but consider where we were…). He was extremely jittery at all times, constantly ticking and fidgeting. Each morning, Rob would paint his face to look like Heath Ledger in The Joker (I still don't know where he got the make up).
I didn't think I would jive with Rob, but after getting to know him, he was a gentle, caring, attentive person. It was a shame he was suffering from such a serious mental disorder.
The patient I had the most in common with was a guy named Justin from Lennox Township. Justin was 6'5″, tall and lanky, similar to my own build.
Justin had 3 boys, ages 8, 3, and 1. He smoked weed (with vape pens) and drank regularly. He sometimes dabbled in other recreational drugs as well.
After getting into a fight with his wife (a common occurrence, he told me), Justin said, "I might as well be dead", and his wife called the police and had him committed. He said he hadn't meant what he had said, he was just trying to "get back" at his wife.
Justin was the one person I exchanged contact information with when I left. I'll be sending him this article once I publish it. I wish him nothing but the best; he's a caring Father and a great guy – I just hope he can successfully battle his demons and live up to his full potential.
God in my cell, that's my celly. Made in the image of God, that's a selfie. Pray 5 times a day, so many felonies. Who gon' post my bail? Lord, help me.
– Jay, Jail
The similarities between a mental hospital and jail are endless.
You had to ask to do EVERYTHING at Havenwyck.
You had to ask to shower. They had these dingy, beat up, rusted out showers that were built eons ago, and the water barely sprayed out of them. You were issued rubber sandals (that didn't fit) to use as you showered.
If you wanted to shave, one of the orderlies had to watch you do it. Can't risk someone trying to take their life with a razor blade… I often thought about how determined you'd have to be to kill yourself with a one-blade Bic, but I suppose it was for our own good.
We were marched to the cafeteria at meal time, just like in a prison.
Twice during my stay, we played basketball in the gym. The court had no windows and it wasn't full-sized. And you had to play in either hospital issued slippers, or shoes with no shoestrings, which made for an interesting experience.
Pick up rules prevailed – no blood, no foul, make it-take it, no charges or calling ticky-tack fouls, play to 7 by ones, winning team stayed on the court, etc. After a week with clean lungs, I felt great playing ball, though. I had to play "YMCA, old man basketball" since I couldn't actually cut or run in sandals.
But I held my own and then some, and I was always picked first for the games due to my height and strength.
At 8:30 am and 8:30 pm, the medicine window opened up. This is when your hospital-ordered meds had to be taken. Everyone at the hospital was sedated, and I mean EVERYONE. If you refused your meds, you had to schedule a court date, which often took weeks. Then, you had to plead your case to the judge.
Considering you were an inmate at a mental hospital, there was next to no chance your request would be upheld by the judge. So, I quickly learned you just took your meds and sucked it up, and you would deal with any sort of prescription addictions once you got out.
I complied. I didn't want to stay there one day longer than was absolutely necessary.
More on that in a bit…
Another part of Havenwyck that threw me for a loop – you couldn't smoke or consume nicotine. If you were a nicotine addict, you were given 2 pieces of 2 mg nicotine gum every 3 hours, max.
I had developed a bad habit of using STRONG, 15 mg nicotine pouches all day long. I used them because I was so groggy from the THC that I needed to "cut through" the grogginess and focus on my work.
I popped them one after another, for pretty much the entire time I was awake.
In essence, I was taking "uppers" to help with the side effects from the "downer" that was marijuana.
But not at Havenwyck… no pouches, no cigs, and no chewing tobacco… just 2 mg nicotine gum…
If you spaced the gum out perfectly, you would get 20 mg of nicotine in the course of a day's time. One cigarette is around 1-2 grams of nicotine or so. So, they were giving patients the equivalent to around 15 cigarettes per day.
I did the math on the 15 mg nicotine pouches I had been using and realized something – there were some days where I had used 15+ nicotine pouches in one day's time.
On some days, I had been taking in over 200 mg of nicotine!
That's the nicotine equivalent of 10+ packs of cigarettes per day.
I couldn't believe I had been so careless and stupid.
I had stopped my "downer" but I hadn't reduced my "upper" intake at all; in fact, I had probably increased it since it was "all I had left", so to speak.
My mindset had been "I can't smoke dope any more, but at least I still have my nicotine".
Another dumb choice I had made.
This was starting to look like "the perfect storm" of idiotic decisions that landed me in Havenwyck.
I felt like a moron after realizing this…
After I was clear headed, I started to connect the dots on why getting off pot was so tough for me.
Did you realize that you are a Champion?
– Ye, Champion
I woke up on my second full day feeling even better than I had the previous morning. Each additional day of solid sleep helped me feel just a little bit more calm and level headed.
I still hadn't taken any medications other than a sleep aid. I was hopeful that would continue… I didn't feel like I needed mind altering medications or anti-depressants. I just needed some time to rest and sort out my issues in some therapy sessions.
The group sessions began with Ashley leading the crew once again.
And I checked off "Happy/Positive" in our daily accountability sheet, just like I did the previous morning.
I felt like I had had a bit of a breakthrough. I knew my own insecurities and Imposter Syndrome were a driving force behind my self-medication. And I was pretty sure I could right the ship with the appropriate coping skills and mechanisms.
Under Today's Goals, I wrote one word:  Acceptance.
I wanted to simply accept what I had done, so I could move forward. No sense on dwelling on it – what was done was done. It was in the past.
I could accept the fact that I had smoked dope for over 1,500 days in a row, or I could spend months (or years) in a self-loathing state of mind.
I needed to move forward, and not dwell on it. It was the only way to get through the huge pile of shit I was currently mucking around in.
Next to the word "Acceptance" there were 2 lines for you to reflect and write down how you would accomplish that day's goals.
I wrote:
"I need to accept what I did, and work on righting my wrongs. There's no taking my actions back, so I need to be a better Dad and husband moving forward."
And then:
"I need to accept me for me. I am enough. I am worthy of my accomplishments, and if others don't feel the same way, who cares? I can't control them, I can only control myself."
In short, I needed to be nicer to myself.
If I was another person looking at my situation, I would wonder what in the hell my problem was. But here I was, wallowing in self-pity over nothing.
That needed to be fixed – if there's one thing I can't stand, it's a "victim mindset", and that's sort of what it felt like to me at the time.
I've been woken from enlightened man's dream, checkin' Instagram comments to crowd source my self-esteem.
– Ye, St. Pablo
I knew one of my issues was social media – being present on social media is a near requirement in my profession.
Granted, I don't have a massive following, but it's grown far beyond what I thought it would grow to – specifically on Twitter.
Social media is a huge pitfall in today's society. If I'm being real with you, I wish it just didn't exist.
I know that sounds strange – especially since social media is exactly what most people in my situation have built their businesses on. I get nearly all of my clients on social media – I give away free workouts and fat loss guides, and post content regularly. Some of those people and followers join my email list, and some of those who join my email list become paying customers.
That's the short version of how the internet game works.
But there's a non-stop comparative element when you work online. There is ALWAYS someone with more followers, a bigger reach, more accolades, and more wealth than you have.
Unless you're Elon Musk himself, you'll be constantly "moving the goalposts" with your success. What you think is "incredible success" now will be just "normal success" in a few years' time.
This is both a gift and a curse.
Since the goal posts are constantly shifting, it's hard to feel satisfaction and contentment. If I could speak to the 2016 version of me who had just quit his teaching gig and showed him the numbers Anyman Fitness would be doing in 2022, the 2016 me would have shit his pants on the spot.
The revenue we're doing has far surpassed my wildest expectations.
I remember when I first started AF, one of my teacher buddies asked me one day, "Hey, J, what do you think the absolute MOST someone who owns a business like yours could do in a year?"
I won't get into details, but I answered with what I thought would be an "out of this world" yearly revenue, and my colleague said, "Holy shit, that's some serious loot."
In 2021, AF more than doubled that number, and in 2022, we're on track to do even better.
And yet, it feels like it's still not enough.
It's never enough sometimes, you know?
As soon as you set one milestone, you make a new one – an even bigger goal to aim for.
It keeps you hungry and wanting to climb the mountain even higher.
And while that's exactly why business continues to grow year after year, that's no way to go through life.
So, I needed to tackle this beast. I needed to feel satisfaction from what I had done. I needed to stop numbing my emotions and avoiding the comparisons I was constantly making online.
You gotta get that dirt off your shoulder.
– Jay, Dirt Off Your Shoulder
And I needed to not get upset or take to heart stupid, troll comments from random accounts on Twitter.
Anonymous accounts are popular on Twitter – you don't need a real picture or to be yourself – you can stay totally incognito.
While this might be good for someone who has a sensitive work situation, it tends to bring out the assholes.
I needed to use the block button more liberally. On Twitter, you can say, "Hey, I hope you have a great day", and someone will tell you to f*ck off.
It's just how it is.
And since that was where my biggest following was, I needed to have a thicker skin and just let shit roll off my back a bit easier.
See, before I let you go, one thing that I need to let you know, you ain't seen nothin' crazier than this n**** when he off his Lexapro.
– Ye, FML
Back to the medicine side of Havenwyck Mental Hospital… and this is pretty f*cked up, I won't lie.
As I previously stated, you pretty much had to comply with whatever your doctor said, or you would be stuck in the hospital for a LONG time.
A refusal to take your meds meant you would need to wait for a court date with a judge.
You could then plead your case, but it would be your word vs. your doctor's word.
And you're an inmate at a mental hospital… and he's a doctor… so guess who's gonna win?
And then, if you continue to object and refuse to take your meds, you can file an appeal… which takes months longer… and you're pretty much stuck in the hospital forever, praying that the courts finally come to their senses and you can be released.
It's strange, I was considered a "voluntary patient". It said "vol" next to my name on the big, patient whiteboard.
I had assumed "voluntary" meant I could leave when I wanted to leave.
But I was told "voluntary" just meant that law enforcement wasn't requiring you to be there – your release depended on your doctor deeming you "fit to re-enter society".
And if your doctor wanted you to take mind-altering medications, you had to take mind-altering medications, and that was that.
So much for your supposed "rights"… but I digress…
After my "bad trip" at St. Mary's hospital, I woke up after taking a tranquilizer and I felt 75% better – all the anxiety had passed, and I was just a bit shaken up by what had transpired.
My first night in Havenwyck, I was given just a sleeping pill, nothing more. And I woke up feeling AMAZING – like myself again. I was participating in group sessions, talking to the other patients (and nurses/orderlies) and was starting to feel normal again.
My second night in Havenwyck, I was given a sleeping pill and a mood stabilizer – Depakote. I thought this was interesting – I wondered why I was being given another medication after I was doing so well and felt so good. But I figured, hey, my mood probably needs some stabilization, so it's all good, and I took the pill.
BUT on the third day, I met with my doctor for the first time, Dr. Kodali. I told him my story and how I had tried to stop using marijuana cold turkey.
I told him I had also been using high powered nicotine pouches, and how I gone 9-10 days with no sleep because of the combination of quitting marijuana and using too much nicotine.
I also told him how clear headed I was and how great I felt after getting some sleep. I asked if I could continue with just some sleep aids, and no mind-altering drugs.
And of course, he promptly said no, and ordered me up 200 mg of Seroquel – an anti-psychotic medicine.
I was pissed, but I couldn't show it. I didn't want to do anything that might prolong my stay. I just told him, "Ok, sounds good", and started taking the pills.
The other patients filled me in – here's how it worked:  You took whatever the doctor gave you and acted like a "good, little boy".
You attended the sessions and put on a smiling face.
And once you got out, you talked to your doctor about weaning off the medication if you felt like you didn't need it.
I thought this was bullshit.
What I REALLY needed was a place to lift weights, ample protein, somewhere to walk in the sunshine, and time to sort out my thoughts.
That should ALWAYS be your first line of defense to mental illness, and if it was all you needed, Hallelujah, no need for any prescription meds.
But of course, what did I know?
I was just a crazy-ass patient at a mental hospital… so each morning at 8:30 am and each evening at the same time, I took my "medicine", both figuratively and literally.
Do you remember when? Fireworks at Lake Michigan? Oh, I'm comin' home again; maybe we can start again.
– Ye, Homecoming
In the evening of my third day at Havenwyck, I met with my social worker, Sophia, for the first time.
Sophia appeared to be in her mid-20's. She had blonde hair and vibrant tattoos up and down her arms.
She was a nice and caring individual – I liked her a lot. She was an advocate for me in my situation, which was something I appreciated greatly.
Sophia told me a few facts about Havenwyck.
The average stay at Havenwyck was 7-10 days.
It was mandatory that you stayed there 72 hours before leaving – you were not allowed to leave any sooner than 3, full days, no matter what your circumstances were.
I told her about my situation and how well I was doing. I honestly felt like I could leave that day – on Friday, after having been admitted on Wednesday.
After giving her the full and honest truth about everything that had happened to me, and how I was feeling, Sophia agreed – I was doing well, and I didn't need the hospital services for much longer.
But there was a problem…
Sophia told me discharges rarely happened on the weekends. The social workers had to set up your outpatient plans, and be sure everything was in order for your release, but the social workers didn't work on Saturdays or Sundays.
She said she would start working on my release plan first thing on Monday, but it would take a few days to put things into motion.
She had to speak with my wife and make sure she was cool with me coming home. She also had to be sure there were no weapons available to me in the house in case my mania came back.
She had to set up outpatient services via a psychologist/therapist as well as a medical doctor on the outside to help me with my medications and doses.
After all of this was handled, she would need to get my Havenwyck doctor – Dr. Kodali – to sign off.
And in order for Dr. Kodali to sign off on my release, I needed to have blood work done to ensure I was taking my medicine as prescribed (seriously – they test the level of medicine in your blood to be sure you're not spitting your pills out after you leave the medicine window).
And it was Friday at 4:30 pm.
This meant, most likely, the earliest I was leaving Havenwyck would be Tuesday or Wednesday of next week.
My heart sank.
I had to spend another 4-5 days in this place against my will. Even though Sophia herself said I no longer needed the services provided.
The reason this was especially disheartening is what I needed to do by Monday…
I have a (very) well respected, and well known 1:1 client I check in with every Monday.
I make his meal plans every week for him, as he doesn't have the time or want to commit the mental space towards planning his own meals due to his high profile, and high stress job (and I can't say I blame him).
I had been working with him for almost 2 years by this point, and our time together was going smashingly well.
He was pleased with all of his results, and at some point, he confided in me that we could go "public" with our working relationship on social media.
This was potentially life-changing, for both myself, and for the other coaches of Anyman Fitness.
He's that kind of a client – the kind who, with one recommendation or tweet, could 10x business literally overnight.
And I wasn't going to be around to set up his meals for him, or check in with him… because I was being held as a patient at a mental hospital…
I started to worry about what his response would be when he found out about my situation.
Would he be understanding?
Or would he think poorly of me and cancel my services?
Should I call my wife and have her set up his meals for him?
Or maybe one of my coaches/employees?
My mind was racing as I tried to mentally come up with a solution…
And then it dawned on me.
Acceptance.
That's what my goal of the day was – ACCEPTANCE.
Stop worrying about it.
I decided I would call one of my coaches, Patrick, and see if we could do this over the phone. It would probably work – I could talk through the meal plans with him, and tell him what to do via telephone.
And I could have Patrick log into my email account and "check in" with him, pretending to be me. Well, I guess it sort of would be me, since I would be iterating everything over the phone.
But I needed to accept the fact that I had f*cked this up.
I was here because of MY own actions, and nobody else's.
It would probably work out, but if it didn't, it didn't. If my high-profile client decided he needed to fire me over this, then so be it.
I didn't think that would be the case, but it was out of my control.
What's done was done, and there was no going back now.
This gave me a sense of calm and relief like no other.
It's amazing how well you can cope with problems when your mind isn't clouded with chronic smoke, I tell you…
I've been waiting on this my whole life (and I wonder). These dreams be waking me up at night (and I wonder).
– Ye, I Wonder
That night, I had a dream for the first time in over 4 years.
When you smoke pot, you fall asleep easily, but the sleep isn't high quality sleep.
You're "zonked", and you never, ever dream – you "pass out" and you wake up the next day, groggy as hell from the THC hangover.
But this night, I dreamed.
Oh, man, did I dream… and it was VIVID, and I remember every detail.
I was sitting at a Xavier Basketball game.
Sitting to my right was the high-profile client I spoke about in the last section. We both had a love of X basketball, and frequently talked about it during the season.
We were watching the game, talking and shooting the shit, laughing and having a great time.
And he said to me, "Hey, J, check Twitter, man, I think you're going to like what you see."
I looked down at my phone, and opened up the bird app.
I went to my profile page, and I checked my notifications.
He had tweeted about me and my coaching abilities, and had tagged me in the tweet.
"Hell yeah, man, thank you SO much, bro, this is awesome!" I said to him.
He smiled, and said back to me, "It's my pleasure, man, you earned it."
I glanced back down at my phone, and my follower count was spinning wildly.
It was going up like Clark Griswold's energy usage meter in the Christmas lights scene of Christmas Vacation, and the numbers were reading 123,000… 124,000… 125,000… my follower count was going bonkers, right there in front of me.
And POOF!
Just like that, I woke up and stared at the ceiling, and I smiled.
I felt a sense of gratitude, appreciation, and peacefulness wash over me.
Would this dream actually come true?
Would I get the nod from someone with a BIG-time following, and get the social acceptance I had never allowed myself to feel while self-medicating for the last 4 years?
Only time will tell.
But it's out of my hands, and I can't worry about it.
ACCEPTENCE.
I was finally starting to understand what that word actually meant…
But damn, that dream felt good…
It was one of those dreams I knew I would remember for the rest of my life.
And I did everything I could to harness that feeling of gratitude and appreciation during my remaining days at Havenwyck…
I'm tryin' to right my wrongs, but it's funny, them same wrongs help me write this song.
– Ye, Touch The Sky
During my one weekend at Havenwyck, things slowed down considerably.
We still had nurses, orderlies, and doctors checking in on us, but almost all of the social workers took the weekend off.
While that might make sense to an outsider, remember, every patient at Havenwyck had one goal:  To get out. Quickly. 
And in order to get out, we had to get outpatient services set up for us by our social workers.
It seemed cruel that 2 out of 7 days (29% of the time), nothing was being done to hasten our departure.
Most of us would be there the average of 7-10 days, but I spoke with some patients who had been there over 4 months with no end in sight. That's a special kind of a hell, I'm certain. While most of us at the hospital admitted we needed some help, after awhile, the help you received mattered less and less.
There's only so many "how do you feel" worksheets you can do.
There's only so many "group sessions" you can attend and actually get value from.
At some point, the pedal hits the medal and you need to reintegrate into society properly in order to truly work on yourself.
For me, that day was Friday.
By Friday evening, I was good with the therapy sessions and I was feeling much better. I had a few nights of good sleep under my belt and was feeling level headed.
I had even taken all of my medicine, whether I thought I needed it or not.
But alas, the weekend was going to pass with me in the hospital, whether I approved or not.
We had some light therapy sessions, but most of our time was ours on the weekend.
There was nothing scheduled in the afternoons other than some outdoor time and another trip to the gym.
I enjoyed playing ball while in Havenwyck and it's something I'd like to continue in the future.
There was a fight at lunch on Saturday.
One of the patients got upset that he didn't get seconds during his meal.
He started loudly making a scene, f-bombing everywhere.
Then, he went on a tangent on how everyone there was being drugged out of their minds without their consent, and he couldn't even get another plate of spaghetti.
I agreed with him wholeheartedly, but he didn't get any more spaghetti after his outburst.
Instead, he promptly received a big shot of tranquilizer and he spent the rest of the day in a "rubber room", sleeping it off.
I took a nap on Sunday afternoon for an hour or so.
At that point, I was feeling pretty bored. It was a waiting game, and I was getting antsy.
I had an excellent idea – I knew there was one thing that helped pass the time and I really enjoyed doing:  Writing.
So, I grabbed a stack of paper and a rubber pencil (seriously), and I started penning this article.
I wanted to capture everything.
All of my feelings, all my emotions, and exactly how it felt to have a manic episode, followed by 2 panic attacks, followed by a week long stay in a mental hospital.
I started writing down my thoughts from the beginning of my experience, doing my best to remember every detail.
I realized many of my emotions had connections to some of my favorite hip hop lyrics, so I began inserting some of those lyrics into the notes.
When I returned home, I wanted to tell my story.
I've always operated my business with 100% transparency, no filter.
And that's how I wanted this article to be.
Here's me and my notes, a few weeks after getting out, putting this article together for you: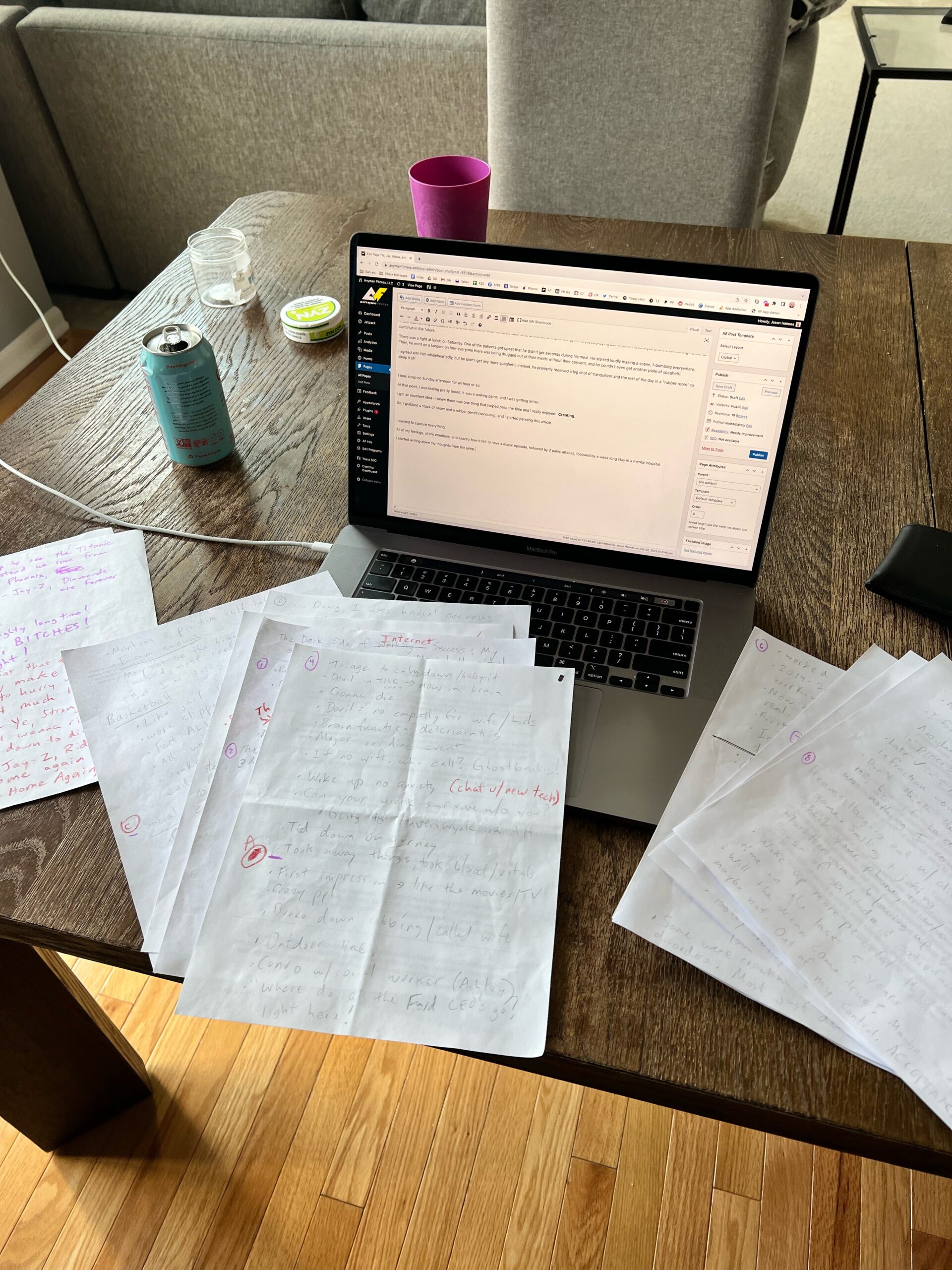 I know you got a plan, I know I'm on your beams, one set of footsteps, you was carryin' me.
– Ye, St. Pablo
I also prayed.
But I didn't pray for myself.
I was going to be fine.
I had a great support system, a loving wife, and an awesome family.
I had a great career and clients who loved me.
I didn't need anyone's prayers.
Instead, I prayed for my family.
I knew they were scared about what had happened and I prayed for their peace and mental health.
I also prayed for some of the patients who were in Havenwyck with me, specifically my roommate, Ellis.
Ellis had a tough time communicating with people. He had schizophrenia and he often yelled out things at night.
He constantly shook like he had Parkinson's disease (I'm not sure if he actually had it or not).
On Sunday, Ellis told me he wanted to get out of the hospital, but he didn't know how.
He said he needed a place to live but he had no family to help him.
He also said he had social security and disability in a bank account, but he didn't know how to get access to it.
I told him to grab any info he had and to head to the phones and at least try calling some people to see what he could find out, and he did.
He said, "I'm tired of this place. I've been here 30 days. I'll go see what I can do."
I prayed he could figure it all out – by the time I had left, he was making progress, but he still had a ways to go.
On Monday, Sophia (my social worker) told me I needed to get one last blood test on Tuesday morning, and after that was cleared, I could go home.
And on Tuesday, Dr. Kodali gave me the final stamp of approval – my release would be on Wednesday afternoon at 1 pm, exactly 7 days after I had arrived at Havenwyck.
I soaked in my last few moments at Havenwyck.
I said my goodbyes to the nurses and orderlies who had helped me during my stay.
I exchanged contact information with Justin; I wanted to stay in touch with him on the outside.
Who knows, maybe we'll even form a friendship from our experience at the hospital.
I grabbed my (huge) bag of prescription meds, and I was given back my Tigers hat and FitBit.
I slowly made my way outside to freedom, and my wife was waiting for me outside in her Explorer.
She got out of her SUV, and I gave her the biggest bear hug I'd ever given her – and I cried, yet again.
But this time, it was tears of joy.
It felt so amazing to be out of a place like that, and I never wanted to go back again.
My first few days back in real life were interesting.
It took some time to process what had happened to me. I felt "iffy" for a bit, kind of like someone learning to walk again after a car accident.
I had a few moments of anxiety and shakiness, but nothing too bad.
And, just like with my manic episode, each day got a little bit better than the last, and by now, I've recovered fully.
I quickly fell into a solid routine and schedule – my fitness background helped tremendously.
Each day, I would lift weights for an hour, get in an hour of walking outside in the sunshine, and hit the sauna for 15 minutes.
My clients were all understanding and wonderful as well – and my employees helped me out more than I could ever imagine.
I was released on July 13th and on July 23rd, my family took a trip to South Haven, Michigan.
That was when I felt fully "back", so to speak.
It was also the first time I've taken a totally sober family vacation in years.
I leaned into the experience.
I played in the water with my daughters, enjoyed the sunsets over Lake Michigan, and felt more alive than I've felt in a long time.
Overall, I'm grateful for what  happened to me.
I now know how serious mental health truly is.
I'll never again take my own mental health for granted.
I'll be more empathetic in the future when I hear of someone else's mental struggles as well.
Your mental health is every bit as important as your physical health.
It must be worked on and paid attention to if you want it to improve, just like a set of bicep curls will help you fill out your shirt sleeves.
With my newfound mental clarity, and total sobriety, the sky is the limit for Anyman Fitness.
Selfishly, that was a major driving force behind getting clean.
I'm a person who wants to have zero regrets when I retire. 
I want to say I did everything I possibly could in order to build up Anyman Fitness as big as it can possibly get, and that can only happen with total mental focus and laser like precision.
And a sober mind is a million times more powerful than a mind clouded by substances.
And with that, I'll leave you with one, last lyric, which just happens to be my favorite lyric of all time:
People lined up to see the Titanic sinking, but instead, we rose from the ash like a Phoenix. If you're waiting for the "End Of The Dynasty" sign, it would seem like forever is a MIGHTY LONG TIME!
I'M YOUNG, B*TCHES! GOODNIGHT!
– Jay, Diamonds Are Forever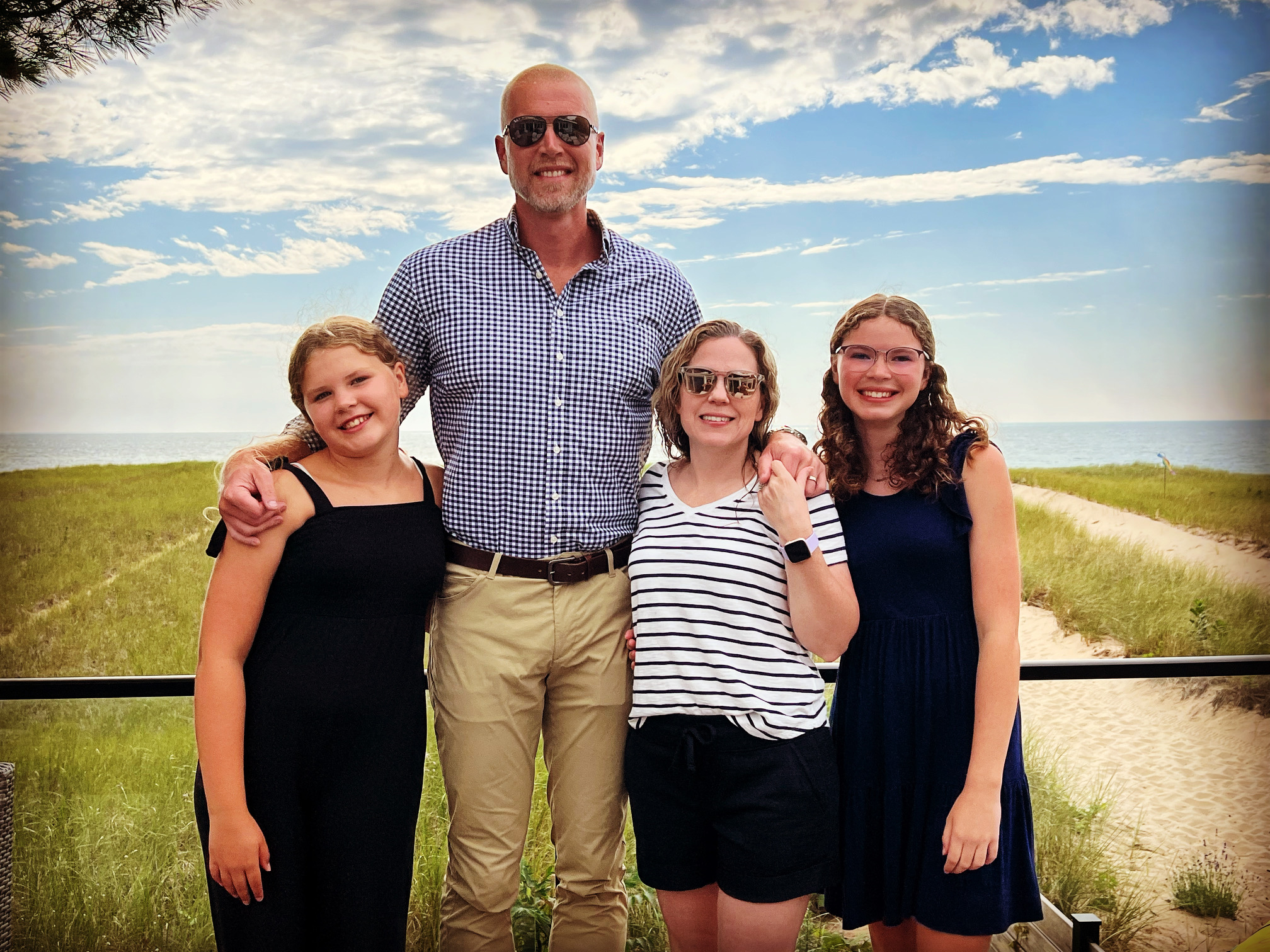 ---
.
If you are struggling with your mental health, please call the new "988" mental health hotline.
If at any time, you are thinking of harming yourself or others, all you need to do is pick up your phone and hit "988".
Licensed therapists are ready for your call 24 hours per day, 7 days per week.
There is no shame in getting help – do this right away if you're feeling unsure of what you might do.
Love you,
Coach J
Anyman Fitness
PS – When I got out of the mental hospital, lifting weights, eating right, and getting plenty of walking outside in the sunshine helped me recover quickly. If you'd like a free training program, a free diet program, or to inquire about our coaching services, here's a link for you. 
Your mental health and your physical health are intrinsically intertwined – they're impossible to distinguish from each other.