Everyone has memories that give them the "warm fuzzies".
The actual memories themselves may differ, but the main feeling these memories give you doesn't change much.
Usually these memories contain a whole, family unit. Spending quality time together. The feelings of safety and security. The belief that you belong to something bigger than just yourself.
I feel for those who have never experienced this due to their own family dynamic.
Everyone needs to have a few memories which give them the "warm fuzzies".
It's not always feelings of the holidays, either.
Sure, those memories are great. I'll never forget Christmas Eve and Christmas Day back when all four of my grandparents were alive.
My sister and I were the oldest children and with 12 sets of aunts and uncles in the family, we were juuuuust a bit spoiled.
But "special occasions" don't create habits.
Habits have more to do with the mundane, daily routines which end up being repeated over time.
Our online clients know how important habits are to our overall wellness.
Countless people have taken a great first step towards mastering their habits and have received our free online fat loss course.
Habits can be beneficial, though, if you create them with your family intelligently.
If you have children, the ritualistic habits you participate in with them can have unintended negative consequences if you're not careful.
My Dad, The Troublemaker
My parents worked conflicting schedules when I was growing up.
My Mother was a nurse, working 12-hour shifts. She worked 1-2 days each week from 7 am – 7 pm, with the occasional weekend thrown in.
My Father worked the traditional 9 – 5 (more like 7 – 6….) job, with most weekends free.
That meant that on many occasions, Dad took care of my sister and myself from Friday through Sunday (Friday was considered "the weekend" and my Mom often had to work).
We enjoyed our time on the weekends with Dad.
Mom had lots of………….."food rules" and tried to make us all eat "healthy" (read: low-fat, as this was the 90's).
Dad disregarded all of those rules.
On Friday evenings, after a week of hard work, Dad would pick us up after school and we would head directly to the drive through for some fast food.
Wendy's and McDonald's were the favorites, with the occasional KFC or Burger King thrown in for good measure.
We would head home with our sack of burgers, flip on the tube, and watch some television.
My Dad, my sister, and I would veg out in front of the TV, watching Night Court on syndication, followed by "T.G.I.F." with Full House, Family Matters, Step by Step, and (in the later years) Boy Meets World.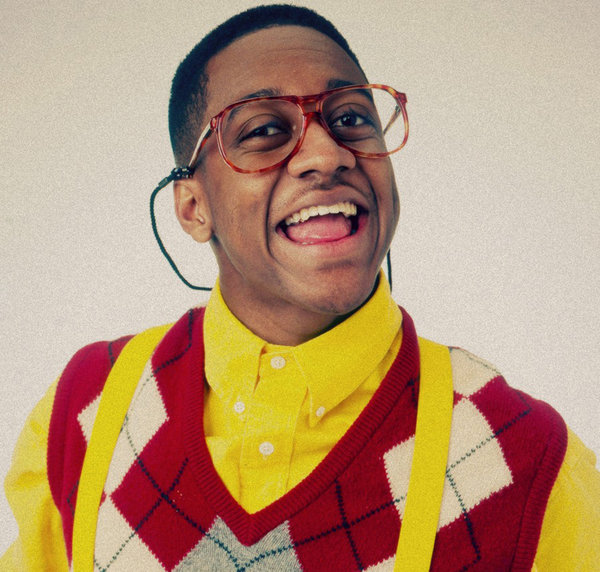 It was awesome – just two kids, chowing on burgers and fries, and hanging out with Pops. We had the sodas, and Dad had the beers.
And, of course, Steve Urkel had the cheese.
The Church Of Junk
While our Friday evening ritual consisted of Ronald McDonald and Danny Tanner, our Sunday mornings had a ritual as well.
Being a good, Catholic family, we attended church each Sunday morning at 10 am.
Each week, after church, we would stop at exactly two places:  the convenient store on the corner for a newspaper, and the Mt. Washington Bakery for "cinnamon squares".
The Mt. Washington Bakery was one of those small, quaint bakeries you might see in a historic photo of Americana. Racks and racks of fresh baked cakes and pies, which were all but sold out by the end of each day.
Our family's favorite was the "cinnamon squares" – these were thin sheets of flaky pastry, layered with cinnamon, brown sugar, and raisins, covered with a crunchy, frosted outer shell of sugar.
These bad boys were flat-out amazing.
Each Sunday, after church, we would grab our local newspaper, a box of cinnamon squares, and a gallon of milk.
We would head home, grab a plate of goodness, and fill up a glass of milk to go with it.
We would sit down in front of the TV (notice a theme here?) and flip on the Sunday morning cartoons. Dad would read his paper, and we would watch The Looney Tunes.
It just plain made you feel good.
The family was in tact, we were hanging out, and we had nothing to do until the following morning.
Lazy Sunday.
Maybe it was the fact that church was over with. (We were kids, after all. What kid likes church?)
The Common Denominator
You may notice what many of my "warm fuzzy" memories consisted of:  the television and shit food.
It wasn't only Friday nights and Sunday mornings, either.
Saturday nights were usually Blockbuster and delivered pizza.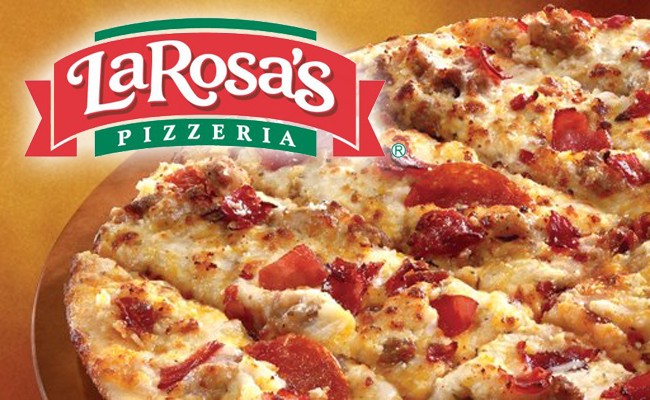 I'm not telling you this to belittle my parents, either.
They did an exceptional job and have raised two independent (and awesome) children. Mission accomplished, guys!
They both worked incredibly hard and they successfully walked a very fine line between giving us all we need and being sure to teach us the value of the dollar.
At the same time, I can't help but think of how simple it could have been to change each of those "shit food" memories into a positive, active memory that would have created some better habits in my sister and myself.
From Shit To Fit
Disclaimer:  Hindsight is 20/20.
We also didn't really know what an awful effect fast food would have on our waistlines back in the early 1990's.
The world is much more health conscious now than it was back then.
But how simple would it have been to take the Friday night memory of fast food and T.G.I.F. and changed it up.
Instead of McDonald's and the tube, my Dad could have taken my sister and myself to the local swimming pool we belonged to with a healthier lunch which was packed with more nutritional foods.
Or perhaps taking us both to Kroger and making an exciting new (healthier) recipe each Friday night.
Maybe on Sunday mornings, we could have gone to the local farmer's market after church and picked out some veggies and fresh meat to grill later on.
Maybe Saturday nights could have been at the roller rink or the bowling alley instead of on the couch with a tub of ice cream.
We would have those same "warm fuzzies".
The "warm fuzzies" weren't from the Big Mac.
They were from spending time with Dad, who worked bunches of hours to provide for us, and didn't have ample opportunities to hang out with us.
The feelings of comfort weren't from the cinnamon squares.
They were from the feeling of being able to be a whole, family unit all day on Sunday without having to be rushed around and separated by various activities.
It's so easy to create a "negative-positive feedback loop" accidentally in someone's life.
My parents didn't know it, but by being together as a loving family, and eating shit food at the same time, later in life, I began to associate fast food, ice cream, and "vegging out" with closeness, togetherness, and love.
Choose Wisely
My parents are some of the hardest working and caring people I know.
My Dad worked 60+ hours per week for years to provide our family with everything we needed.
My Mom worked weekends and holidays, sacrificing her time for my sister and I.
They did a kick ass job.
But I will do a few things differently with my own children.
I'll do my best to make sure the "food" doesn't take the center stage – the family does.
I'll try to fight the "Dad Bod" stigma, and show my girls that strength might come from within, but it can be seen in the physical as well.
I'll stay active and be a good role model for my girls through the years.
I'll cook most of our family's meals at home, and they will consist almost entirely of whole foods.
We'll do our best to ensure our girls know the difference between a treat and an "everyday food".
I'm sure we won't be perfect, but we'll try like hell to be.
Hopefully one of my kids won't be an asshole and write an article about ME 30 years from now………..  😉
Yours in parenting,
Jason