Fitness Doesn't Have To Be "Difficult" or "Tricky"
Our society is more out of shape and obese than ever before.
We just can't figure out what we need to do to get healthy for some reason.
Everywhere we go, we're faced with shiny objects, quick promises, and click-bait (BS) articles.
At Anyman Fitness, we teach our clients just how simple fitness is.
It's not tricky, and it's not overly complex – and our clients will tell you the same thing.
So, why does everyone think fitness is so difficult?
Why can't we figure it out?
These are the questions which are faced by millions of frustrated men and women, every day.
I understand this well.
I used to have these questions myself…
---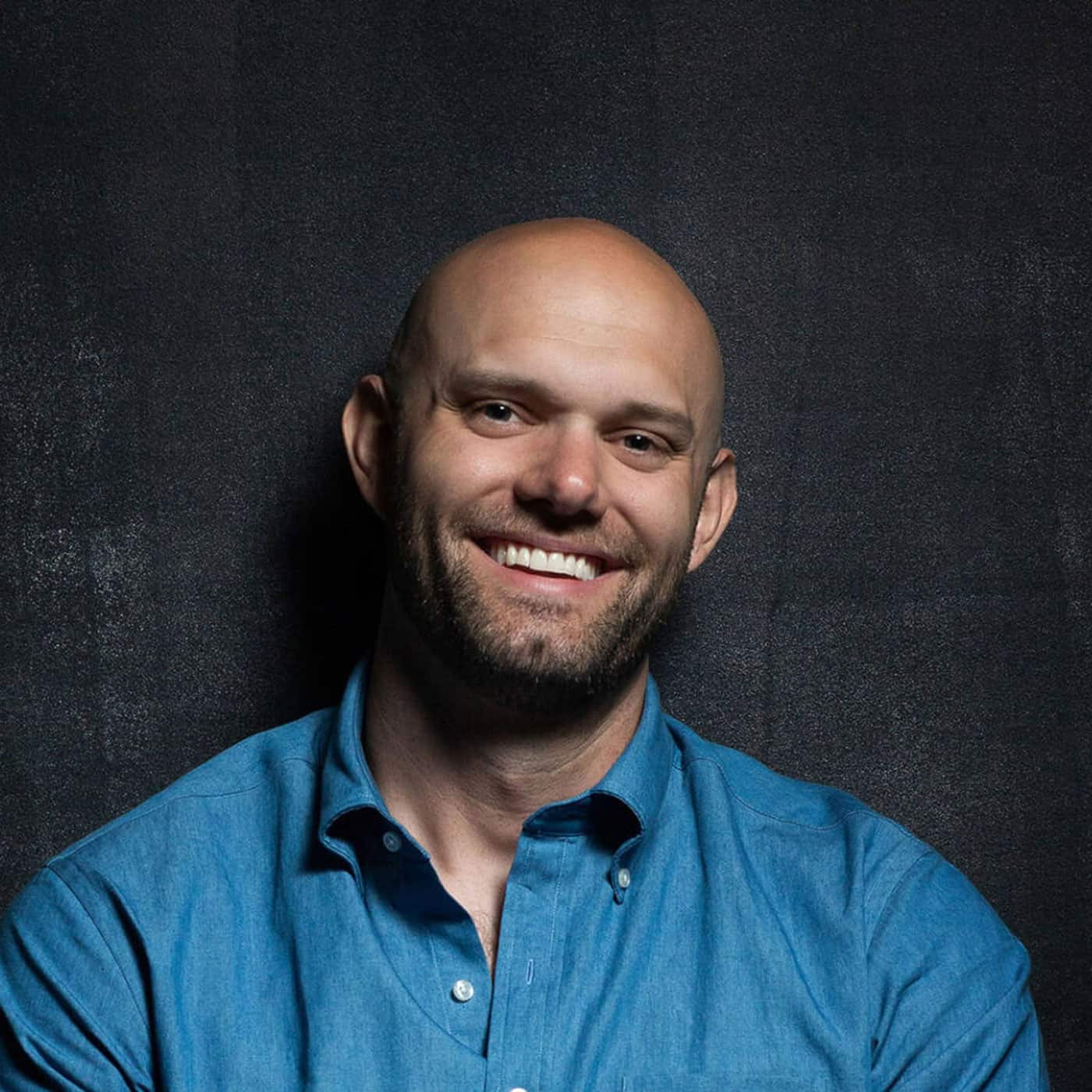 "This is the most enjoyable and sustainable my diet and training has ever been.
I expect to continue working with Jason for years to come."
James Clear, best selling author of Atomic Habits and world famous blogger at JamesClear.com.
(You can read James' full testimonial
from our coaching program here)
---
Who am I?
Hi, my name is Jason Helmes, and I'm the owner of Anyman Fitness.
If there's one thing I understand, it's fitness frustrations.
I've been coaching and helping others eliminate the frustration and get into exceptional shape for a decade.
There's nothing more demotivating than putting forth a huge amount of effort and getting no results.
In 2005, I joined a commercial gym by my house with hopes of getting in shape.
I didn't quite know what I was doing, but I knew I had to work out "hard", whatever that meant.
I cobbled together some workouts I found online, and into the gym I went…
My workout routine at the time consisted of the following:
90 minutes of weight training with hundreds of reps per session, 3 times per week.
Vomit-inducing circuit training with minimal/no rest periods.
Cardio 5-6 times per week – the treadmill, the elliptical, the stair stepper, the open road… over 20 miles per week.
"Clean" eating – small meals, 5-6 times per day.
Guess what kind of results that sort of a brutal regimen gave me?
---
Here's a picture of me at the time;
you tell me…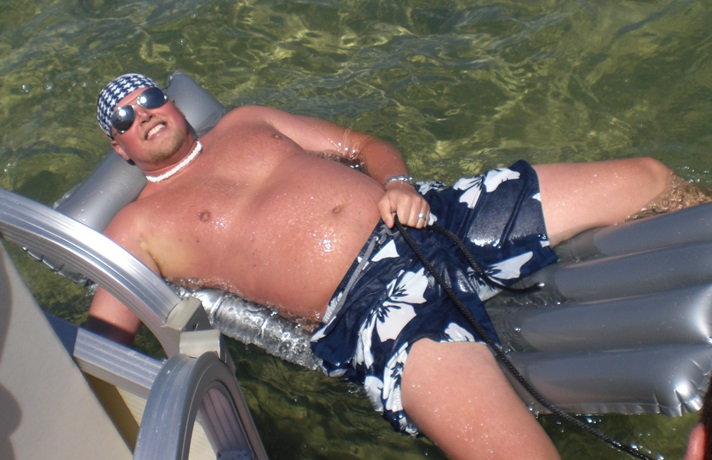 After quite some time on a plan which provided no results, I got smart and unlocked the secrets to maintaining a superb physique with a minimal time investment: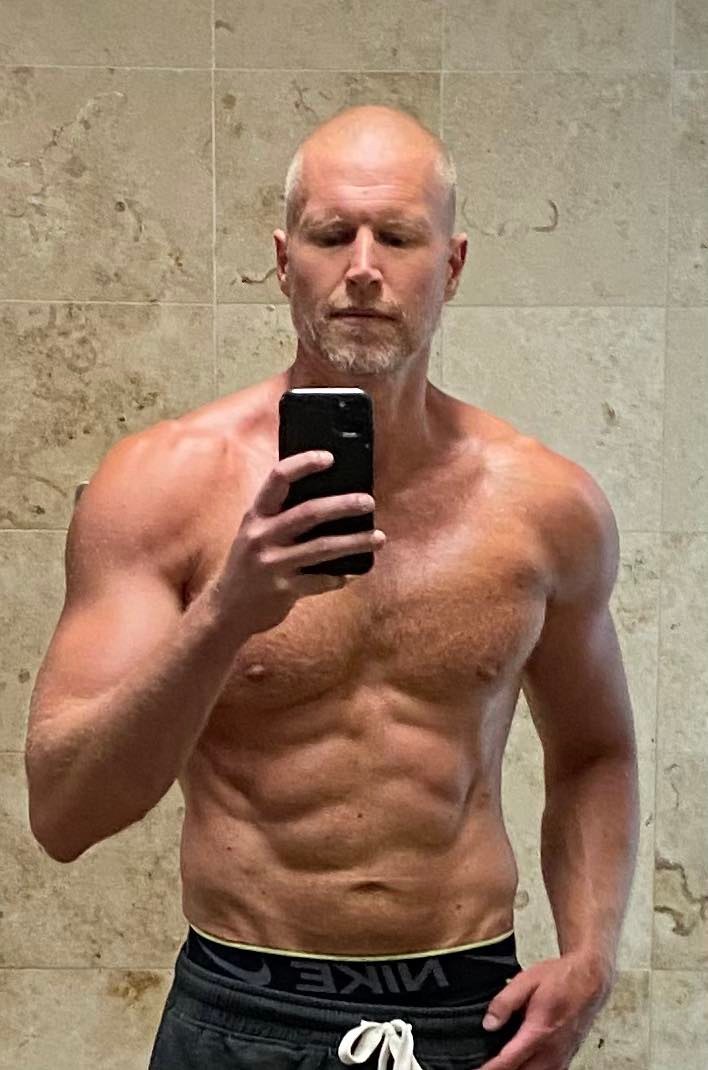 ---
One thing I learned from my own fitness journey is this VITAL fact:
You're confused and upset. And it's not your fault – AT ALL.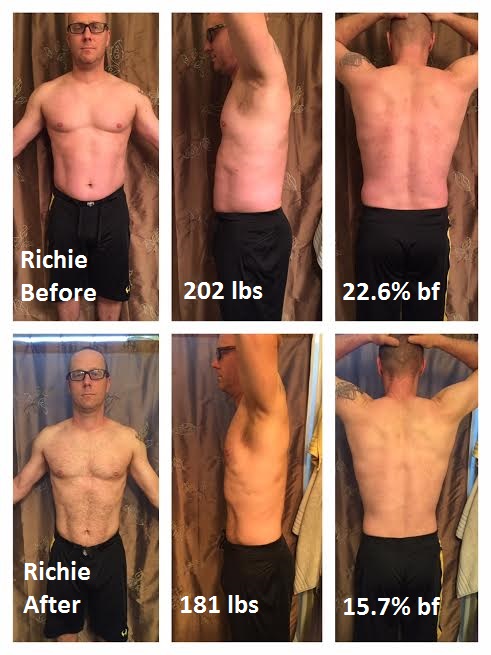 The supplement and fitness industry has been created – purposely – to fool you.
Companies make BILLIONS off of people with the hopes that they NEVER figure out how to live well effortlessly AND affordably.
They try to sell you with their fat-loss potions, their silly exercise equipment, and their never-ending promises of losing weight without any effort.
All of which is total BULLSHIT…
Companies like Anyman Fitness make the supplement & fitness industries scared out of their freaking minds…
We teach people how to do this the right way, without needing ANY of their useless products and pills.
To date, Anyman Fitness has helped over 15,000 clients shed fat, gain strength, look great, feel better, and become the ass-kicker they were always meant to be.
---

---
No fads
No gimmicks
No "meal replacement shakes"
No "mandatory supplements"
No "saran wrap thingies"
No "off limits foods"
There's nothing "complex" about our programs. They're as simple and straight forward as it gets.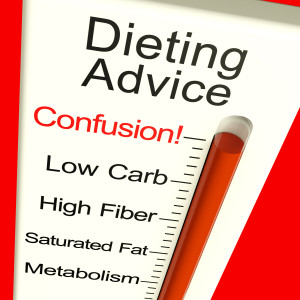 But our programs aren't for everyone…
They aren't for you if you:
Think you need to do constant cardio to get into proper shape
Are afraid lifting weights with intensity will make you too bulky
Adhere religiously to nutritional fads/dogmas
Want the "quick results" of a "21-Day Fix"
Enjoy overly restrictive diets or training 3 hours every day
Prefer difficult-to-follow diets with loads of unnecessary details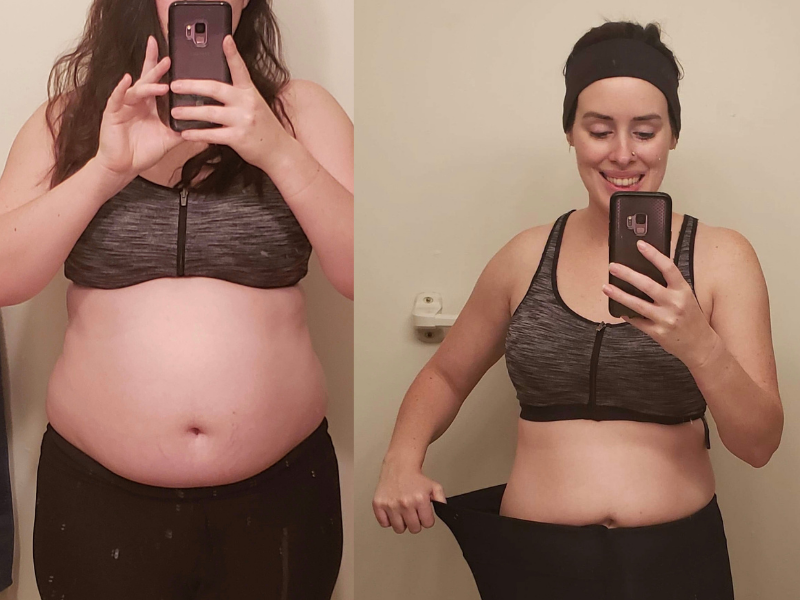 So who are our programs for? Simple.
Our programs ARE for you if:
You would like to maximize your fitness "ROI" – return-on-investment
You are willing to lift weights 3 times per week for about 45 minutes
You would like to learn how to eat strategically – whatever you wish – and continue to lose fat
You would like to eat large, satisfying, delicious meals – while "dieting"
You want to learn how to keep things SIMPLE and focus on the "Big Rocks" of fitness
You want to learn the skills necessary to get lean and stay lean permanently
Be sure you read that last bullet point carefully… because THAT'S our goal for every client who comes our way.
When you leave Anyman Fitness, we never want you to need to buy another fitness program ever again.
We have a long track record of being the *very* last program our clients will ever need…
---
But don't take my word for it…
Mostly, our programs are for you if you want
Serious Results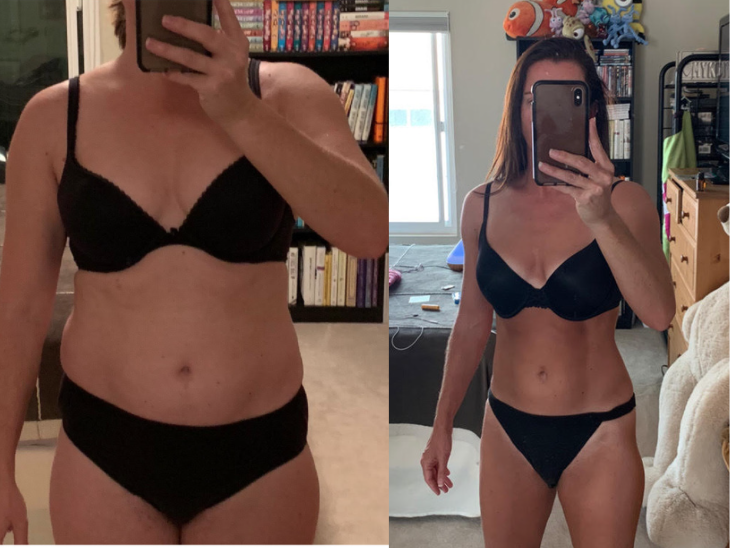 .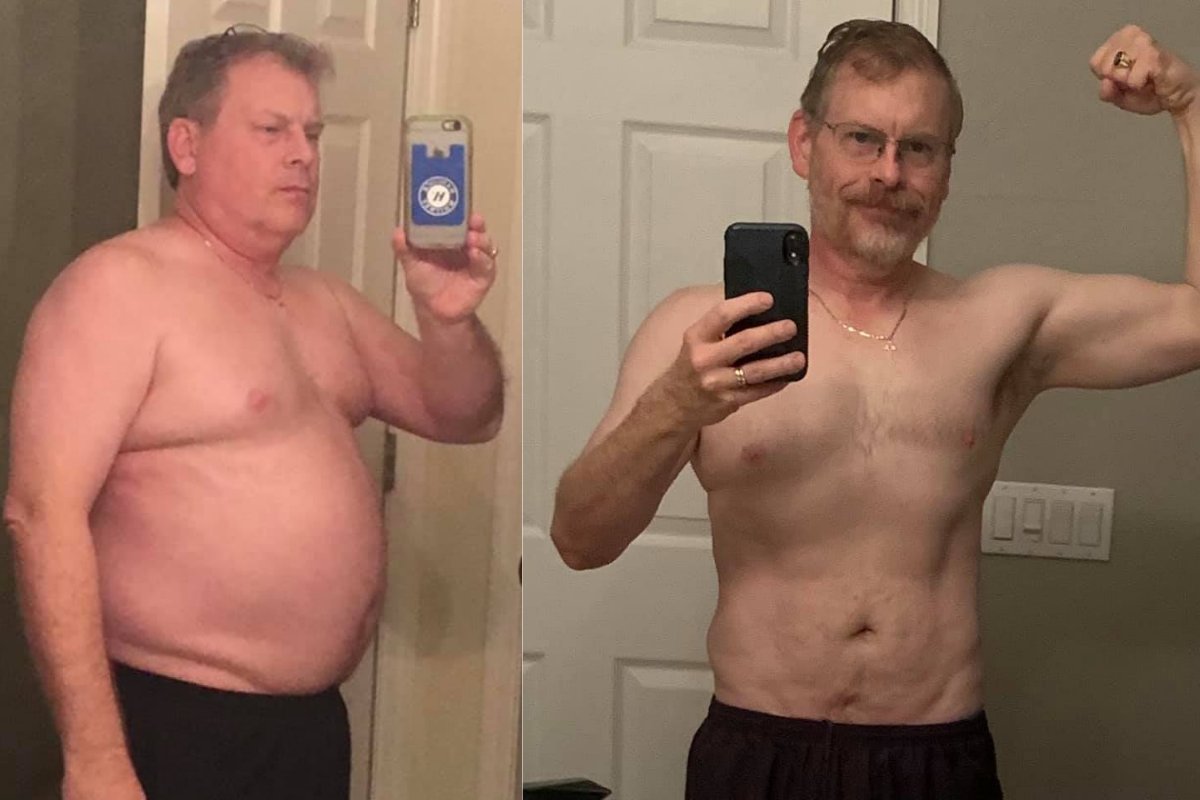 .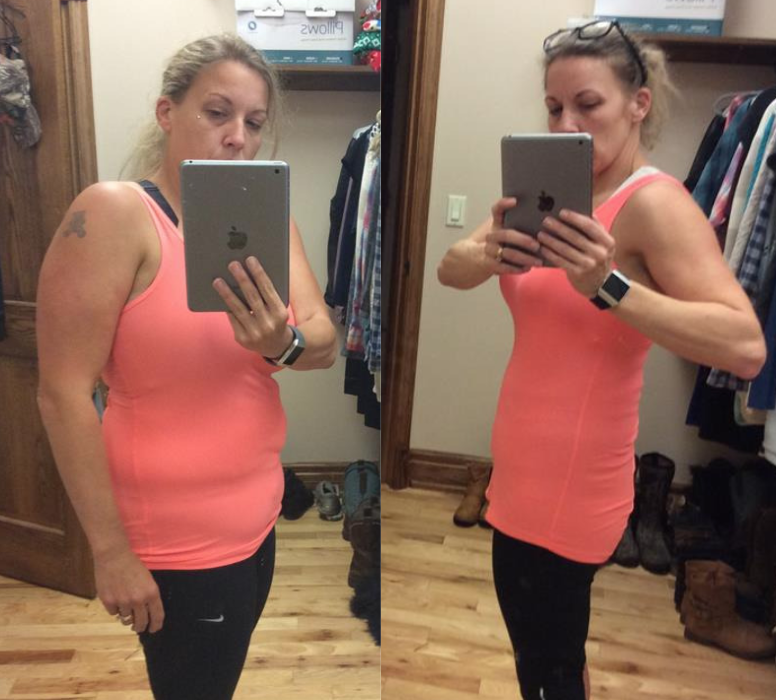 .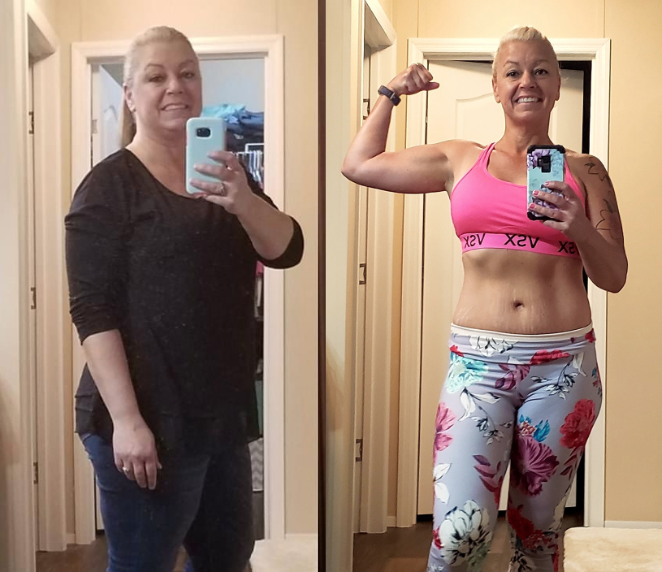 .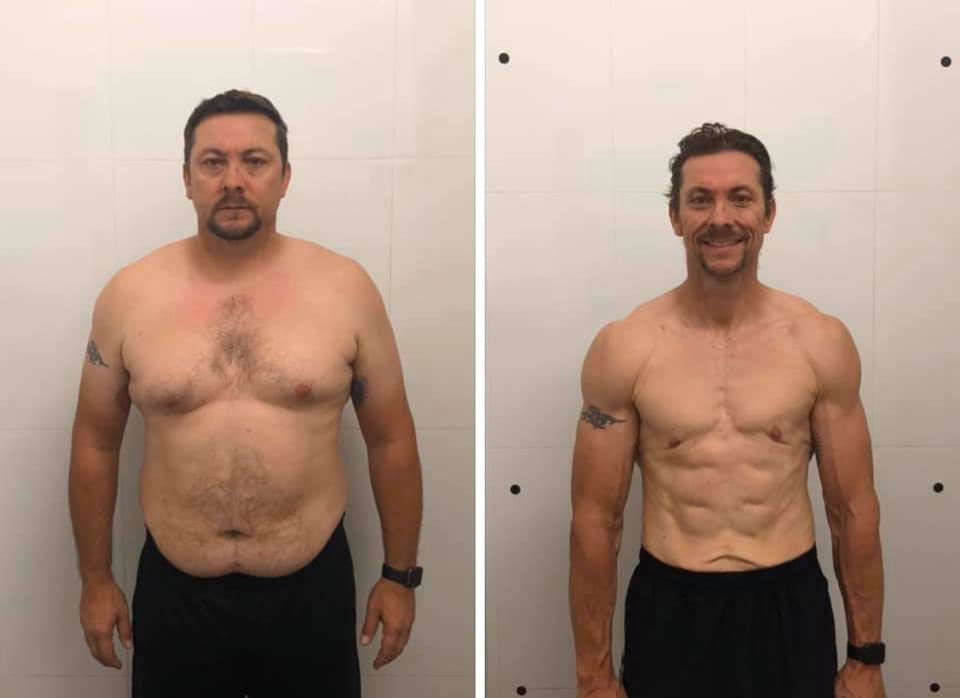 ---
Okay, enough talk…
Ready to do this thing?
If you'd like to chat with one of our coaches, please drop us a note below.
We will be in touch soon – within 24 hours in most instances.
Talk soon,
Coaches Jason, Patrick and Sean
Anyman Fitness
Client Application
Application for a new client of Anyman Fitness, LLC.
Meet The Anyman Fitness Coaches
Jason Helmes ("Coach J")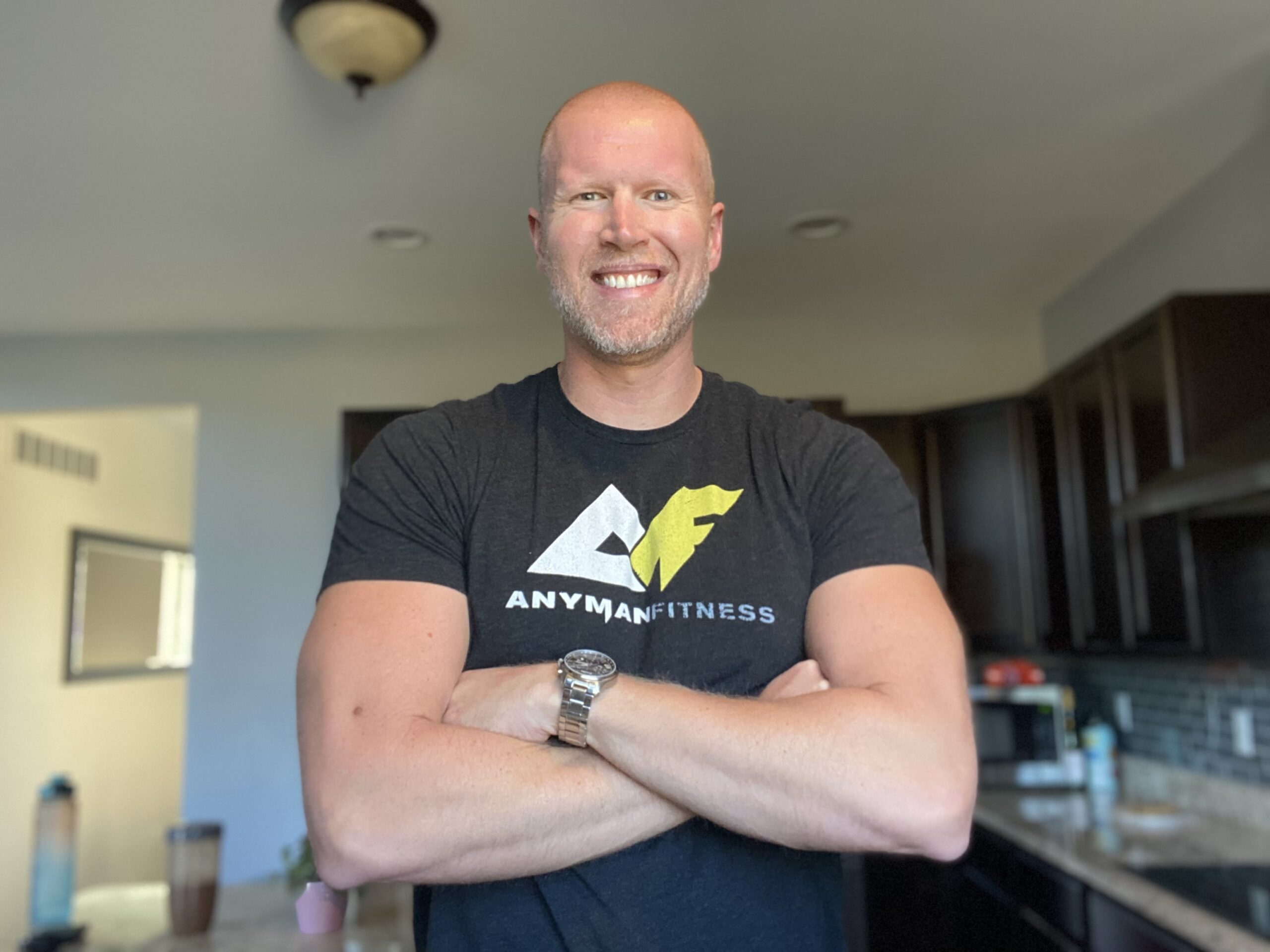 My name is Jason Helmes, but Anyman Fitness clients know me simply as "Coach J".
I'm a former middle school teacher turned fitness coach, and I'm the owner of Anyman Fitness.
I've been coaching men and women through fitness transformations since 2013, and I've worked with over 10,000 men and women during that time frame.
After getting into exceptional shape over 10 years ago, I started coaching family and friends through the fitness protocols and strategies I had developed through years of experimentation and research.
The results were so eye-popping from my programs that I eventually quit teaching (2016) and started helping others get fit full time.
I live in Michigan with my wife, Kate, and 2 daughters, Brooklyn (11) and Ava (9).
If I'm not lifting, eating, sleeping, or helping clients, you can find me coaching Ava's basketball team or helping Brooklyn with her advanced math homework each afternoon.
Patrick O'Connor ("Coach Patrick")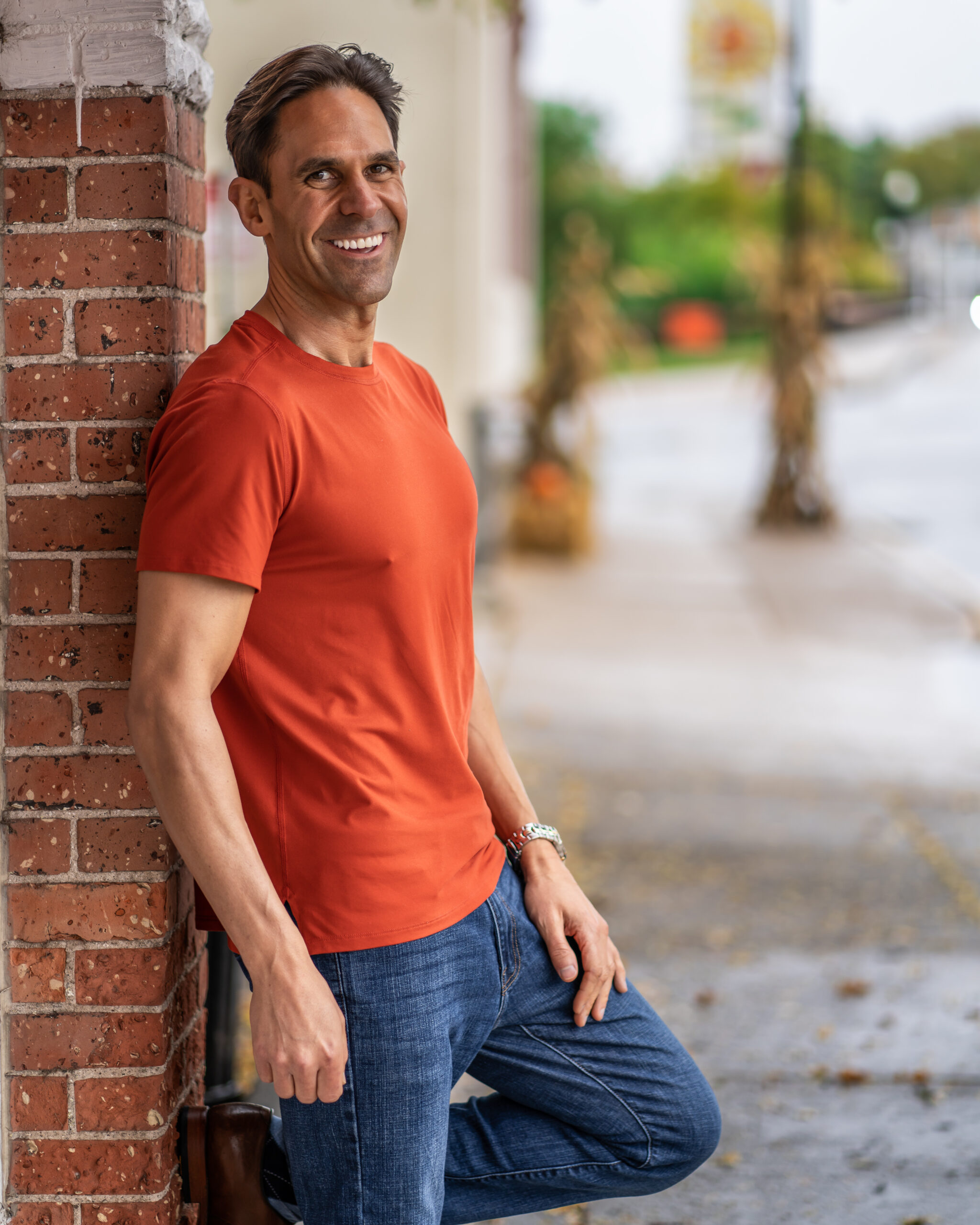 Hey, my name is Patrick O'Connor; Anyman Fitness clients know me as "Coach Patrick".
My former career was in Human Resources at the University Of Michigan Hospital in Ann Arbor.
After hitting a mental and physical rock bottom after getting a divorce and taking on the role of a Single Dad, I knew I had to get back into top notch shape.
I joined up with Coach J and Anyman Fitness to lose a few pounds, and the rest is history: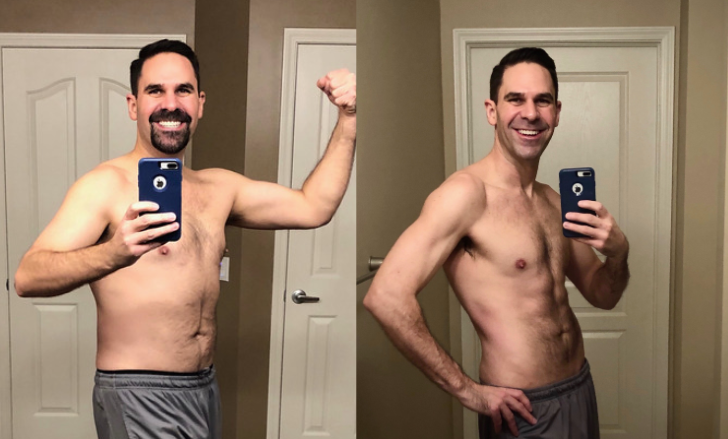 Shortly after making this transformation, I started helping Coach J with the daily operations of AF, and I've been blessed to help hundreds of men and women achieve their fitness goals through 1:1 protocols I've created.
I have also left my former career in HR and this is currently my full-time job and career.
My biggest strengths as a coach are creativity and being a "home gym expert".
My home gym is exceptional and is more robust than many commercial gyms!
I've yet to have a 1:1 client I couldn't hand-create a workout for, no matter what the specifications. My goals are always to keep my clients injury free, consistent, and taking steps each day towards their success.
I live in Livonia, Michigan, with my 2 daughters, Natalie (10) and Samantha (7) and my evenings and weekends are filled with dance recitals, dollhouses, and trying to figure out the most efficient way to put their hair into a ponytail.   😉
Sean Clifford ("Coach Sean")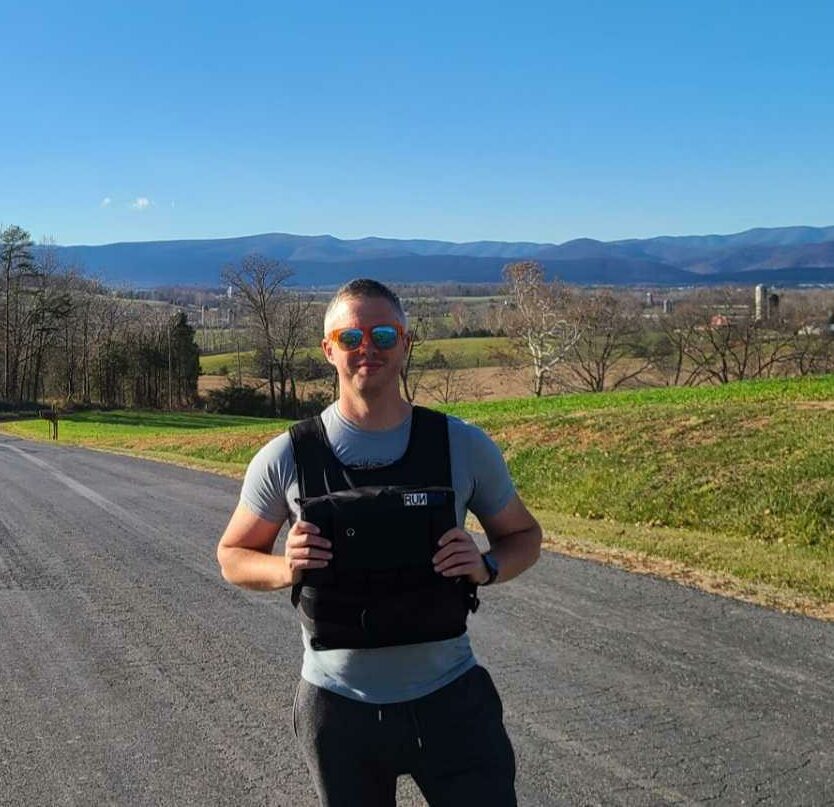 Hey there, my name is Sean Clifford; Anyman Fitness clients know me as "Coach Sean".
I am originally from Northern Ireland but emigrated to the U.S. in 2015.
A few years back, I hit a physical rock bottom and realized I wasn't setting a good example for my children due to my expanding waist and 'Dad Bod'…
Since then, I've lost 35 pounds of fat, gained a substantial amount of muscle, and I'm excited to help others do the same.
I am currently certified by the NASM (National Academy of Sports Medicine) and I am currently studying my nutrition certification through NASM as well.
After being a Soldier in Coach J's 'Army Of Greatness' and getting my own training certification, I was offered a spot as an AF Coach, and I jumped at the chance.
My main goal for my clients is to not only get them healthy and lean, but to do so in such a way that improves their lives without being overly obsessive.
Fitness should improve your life, not take it over…
I live in Virginia with my wife, Jacqui, and sons, Odhran (5) and Cassian (3). Whereas Coaches Jason and Patrick are "Girl Dads", I have the pleasure of being a "Boy Dad". It's dirty, stinky and I love it. Mostly…   😉