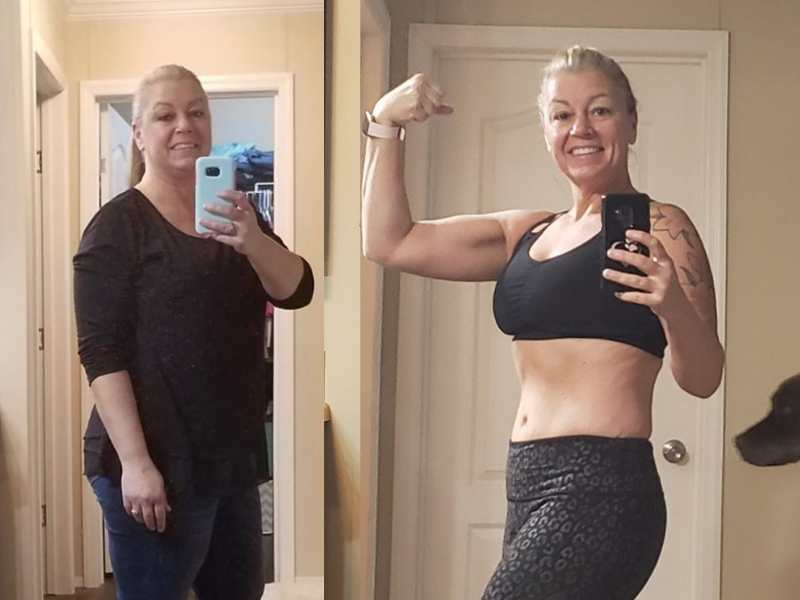 Full Access: Anyman Fitness​
Premium results at an Affordable Rate – 65+ Training Programs, Customized Nutrition, Clients' Only workout app, Recipe Guides, a killer community, and all the support you could ever need.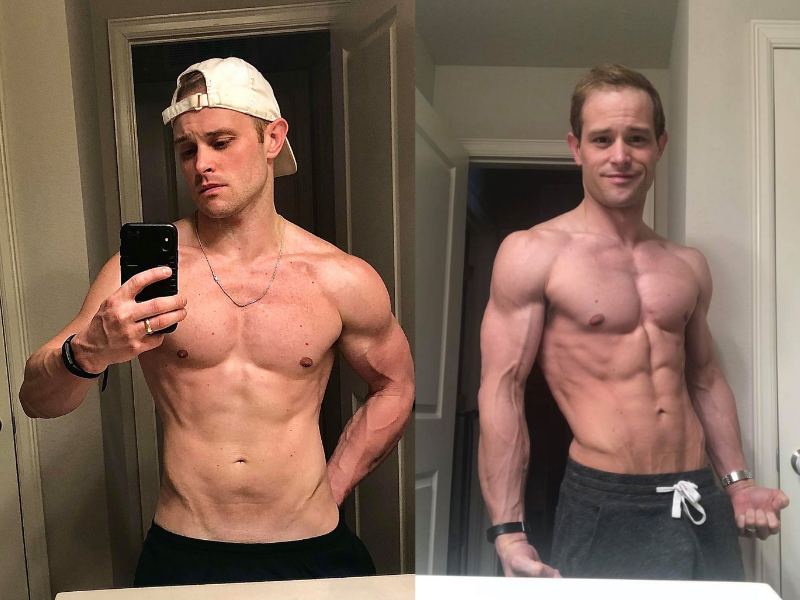 Elite 1:1 Fitness Solutions
Nothing can compare to a highly personalized approach to achieve your goals. With our 1:1, Elite Fitness Solutions, everything is professionally created with the most important factor – YOU – in mind every step of the way.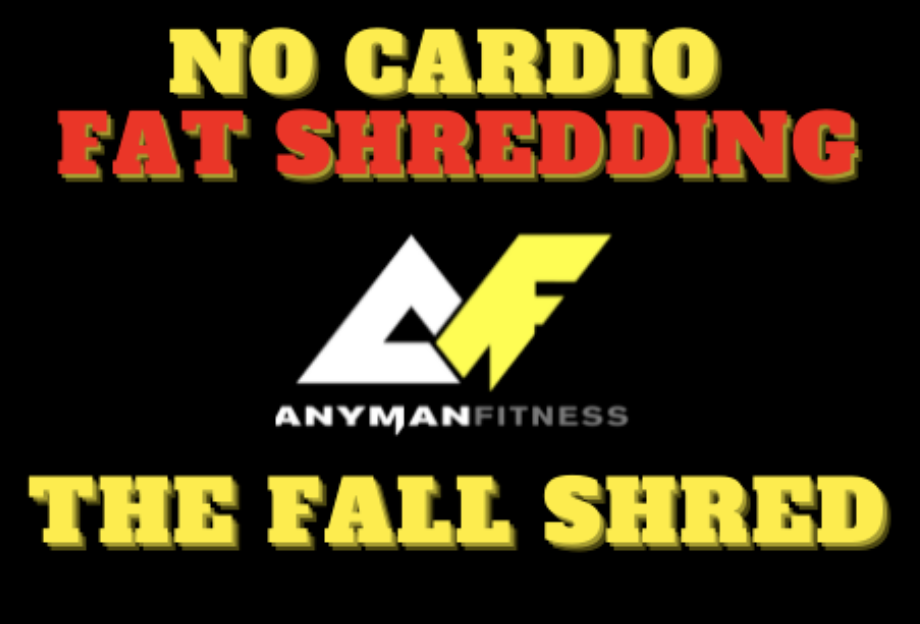 The Fall Shred (Starts 10/9)
Think you need to kill yourself to lose 2+ pounds per week? Guess again. No Cardio Fat Shredding will get you into ELITE shape while MINIMIZING the time you spend working out.
No Squats. No Deadlifts. Huge Gains.
Getting frustrated with a lack of muscle from the standard 'LIFT HEAVIER, BRO' advice you keep following? I know I sure was, once upon a time... Learn how to pack on muscle the right way - and watch your shirtsleeves stretch out like never before.
The Ultimate Freedom Fat Loss Guide
At Anyman Fitness, we have zero off limit foods. And we have zero foods our clients "must eat", and yet we get incredible results. How is this possible? Grab this fat loss guide and start shredding fat like the professionals do. It's the Ultimate in Food Freedom.
The Complete Guide To Fasting For Fat Loss
Fasting has been used since the dawn of time for spiritual and religious reasons. But what about fasting for fat loss? Grab this guide and find out how to fast, and most importantly - WHO should fast (and who shouldn't).
Total Fat-Loss Cookbook
Need some inspiration for your healthy meals? Grab the Anyman Fitness Total Fat-Loss Cookbook - 81 fat-blasting recipes with ingredients, instructions, and nutrition done for you. Getting lean has never been this easy - or delicious!
The Busy Gladiator Program
If you can commit to 3 hours training each week using the Busy Gladiator Program, you can build strength rapidly and change your physique for the better. This program is specifically designed to maximize your appearance while minimizing your time spent in the gym.
54 Bodyweight Exercises That Require ZERO Equipment
Looking for exercises that use little to no equipment you can do at home? Here is an extensive list of 54 exercises with instructions on how to create your own workout program with them, complete with form videos and instructions on how to create your own workouts.
The Bulk Like A BEAST Guide
Do you struggle to build muscle as a natural trainee? If so, you're not alone. You NEED a dedicated plan of attack if you want to build real, appreciable muscle without the assistance of pharmaceuticals. With the Bulk Like A BEAST Guide, you'll learn exactly how it's done, and start making gains TODAY.
Massive Muscle Maximization Guide
Are you stalling out doing the same old "3 sets of 10" in the gym? Then you NEED the Massive Muscle Maximization Guide. This guide contains 7 of our favorite muscle building "tricks" we use with our clients to build muscle RAPIDLY - with instructional videos for each exercise.
2-Set "RPT" (Reverse Pyramid Training) Program
Short and sweet, this full-body training program consists of 3 workouts per week for 40 minutes each (2 hours per week total training). The low volume and sky high intensity will help you become stronger than ever by barely working out.
Glute Re-Shaper Guide
Struggling to grow your backside? In our Free Glute Re-Shaper Guide, I give you my Top 5 Favorite Glute Builders, complete with form help, set/rep schemes, and powerful Glute-Building tips guaranteed to plump up that peach properly.
The Healthy Habit Bootcamp
The Anyman Fitness Healthy Habit Bootcamp has been taken by over 10,000 men and women to date. Learn how to lose fat, gain muscle, increase your confidence, and regain your health the RIGHT way with Anyman Fitness.
The Spartan Yoke Program
Having thick shoulders, bulging traps, and wide delts gives you a formidable appearance. The Spartan Yoke Program is specifically designed to unleash the inner King Cobra in you. 4 sessions per week; each session takes 45 minutes to complete.