Subscribe to the NWA Newsletter Here
---
Every time I go and try to leave, 
Some bro's pulling on my sleeve,
I'm a sucka but I gotta stay,
This gym's really got ahold of me.
-Eminem (probably)
---
Happy Friday, Coach J here from Anyman Fitness – and welcome to the latest edition of The N.W.A. Newsletter.
Each Friday's N.W.A. Newsletter will have 3 parts:
A Nutritional Tip to help make your diet healthier and easier to stick to.
A Workout Tip to help make your training sessions more effective and fun.
An Attitude/Mindset tip to help you strengthen your greatest asset – your mental toughness.
.
I will also give you my single favorite piece of social media content from AF over the past week and link to it on either Instagram or Twitter.
Without any further ado… let's get started, shall we?
N.W.A. Nutrition Tip Of The Week:
One of the best ways to spend your hard earned money is on your fitness and your health.
We're all stressed and crunched for time.
Our lives seem to be on the go from the moment we wake up until the moment we go to bed.
We are pulled in every direction by work, family, kids, and a million other things; it's a miracle we have any time for ourselves.
An excellent tip if you're struggling to find the time to plan and prep your own, healthy meals is to pay for convenience when purchasing healthy foods.
What does pay for convenience mean?
There's a few ways we can use this strategy to give us a nutritional boost and keep yourself on the right track.
One simple way our family pays for convenience is we purchase veggies pre-cut and ready to eat: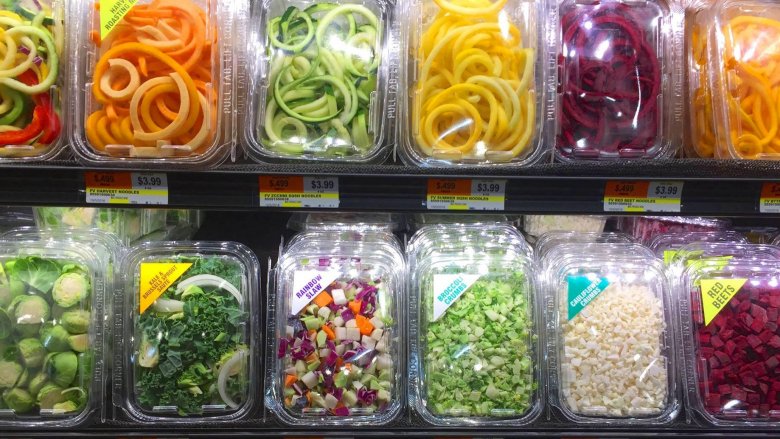 .
Although it's certainly more expensive than cutting and prepping your own veggies, the odds of us buying the veggies whole, seeing them in the fridge, and dicing them up when we get hungry is slim to none.
BUT if those same veggies are already cut up and ready to go, it's easy to toss some onto your salad, your lunch, or even as a side dish for dinner.
If it fits into your budget, another way to pay for convenience is to get your meals from a meal delivery service a few times per week.
There are many local and national companies out there that will send you perfectly measured out, healthy meals, with some simple instructions on how to prepare and plate the dish.
We've used Green Chef many times in the past and always enjoy their meals (I'm not sponsored by them in any way; I just like their dinners):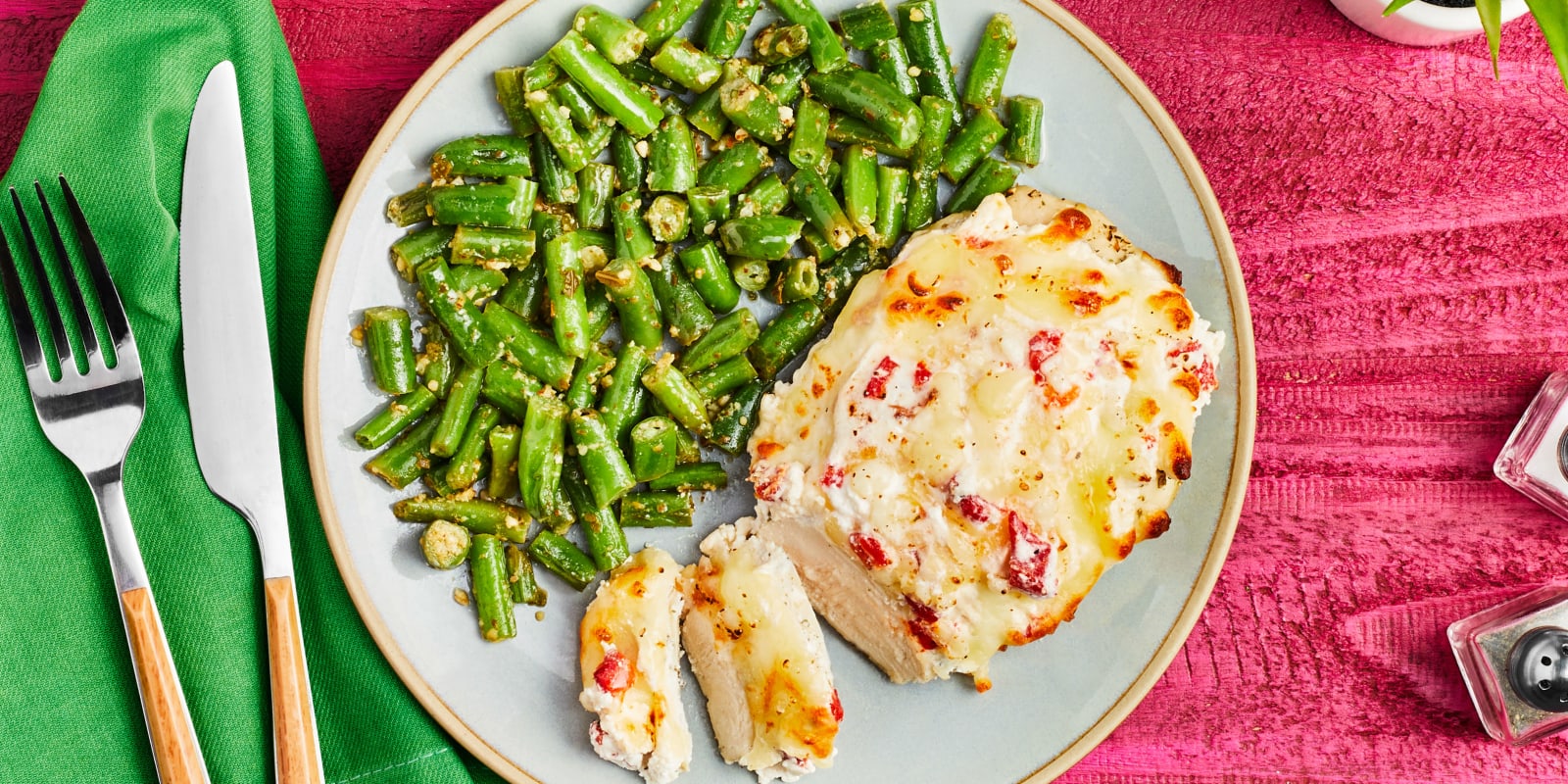 .
The meals take about 30 minutes to prepare, and my wife and I enjoy teaming up to make the dish and hang out with each other for a bit.
It sure beats calling the pizza guy, that's for sure…
To me, there's no better reinvestment than a reinvestment in your future health.
Being sure you're eating well should be a top priority of everyone.
If you're finding it difficult to stay engaged and consistent with your diet, consider a meal prep service, or at the least purchasing pre-prepped foods from the grocer.
Any dollar spent on making you healthier is a dollar well spent.
N.W.A. Training Tip Of The Week:
The most effective workouts in the world of fitness are boring.
Somewhere, fitness marketing took a turn to try to convince us otherwise.
Maybe it was Tony Horton and his infamous "muscle confusion" infomercials in the early 2000's – it's still common to hear that phrase tossed around from time to time.
The human body moves in various ways.
The 4 main planes of movement for the human body are:
Pushes: You push the weight away from your body (bench presses, shoulder presses, push-ups, etc)
Pulls: You pull the weight towards your body (pull downs, dumbbell rows, pull-ups, etc)
Squat: You 'sit down' and stand back up (squats, lunges, leg presses, etc)
Hip Hinge: You move the weight with your glutes and hips (deadlifts, hip thrusts, good mornings, etc)
.
There are other planes of movement that are also important, but aren't emphasized as much in most training programs:
Unilateral movements: You perform an exercise with one side at a time (one-arm presses, rows, lunges, etc)
Rotational movements: You rotate your torso and abdomen (Russian twists, cable woodchops, etc)
An effective training program consists almost entirely of exercises in the first 4 planes of movement above.
You will find a solid blend of pushes, pulls, squats, and hip hinges spread out over the course of a week.
You may find a few unilateral or rotational movements as well, but they won't make up the meat and potatoes of your program.
After you have a proper program, it's time for the hard part.
Executing the program and staying consistent.
Setting a program up is the easy part, no doubt…
The first 2-3 weeks of a new training program, you're trying out your new exercises, tinkering with the weights, and trying to find the appropriate starting point for everything.
Around week 4, you start to hit what I like to call "the groove".
The groove is a 6+ week time period where virtually all of your exercises are getting stronger across the board in your program.
Your body is adapting to the new training stimulus and you're quickly improving your performance.
But "the groove" doesn't last forever.
Eventually, those 5 pound jumps get harder and harder.
Before you know it, you're only going up 5 pounds every month instead of every week.
Believe it or not, this is a VERY good thing.
When those 5 pound jumps slow down and become much more difficult, that's a sign that you're at or near your current strength potential.
The only way to raise the bar and keep getting stronger is to fight, kick, and scream for every single 5 pound jump you make.
This is how REAL progress is made.
But sadly, very few people stick to their training program long enough to see and realize these benefits.
"Muscle confusion" is nothing more than a marketing term (I blame Tony Horton).
The same tried-and-true exercises will transform your body that have transformed millions of bodies before you.
If you're going to have a long career lifting weights, embrace the basic and the simple.
The 'magic' of fitness doesn't lie in the latest one-legged bosu-ball deadlift.
The magic of fitness lies in executing the mundane basics repeatedly for years and years.
Embrace the boring today and watch your results explode.
N.W.A. Attitude/Mindset Tip Of The Week:
When I taught middle school, our school was the hub for the special education children in the district.
Every day, I saw kids who were physically unable to exercise.
Many of them would never be able to exercise – ever – for the rest of their lives.
I think about this often whenever I need to muster up a bit of discipline and go train when I don't want to.
What an incredible gift our bodies are.
They're a marvel of engineering, frankly, and we only have 1 of them.
200 years ago, your worth as a man was defined by the amount of manual labor you were able to endure.
A lot has changed in those 200 years.
While it's not a requirement to exercise for survival any longer, it helps me to keep in mind how different our lives would be had we been born in another era.
In 2022, we have central air conditioning, furnaces, homes/apartments, and grocery stores we walk into to purchase what we eat.
In 1822, we would either be outside toiling away on the farm from dusk 'til dawn, or bundled inside during the winter, praying we had enough food to make it through until the spring.
The difference between 2022 and 1822 might as well be the difference between Earth and a planet from another galaxy…
Every time my lizard brain starts trying to convince me to take the day off of training, I remind myself I need to "pay the piper".
"Paying the piper" is a little brain trick I started using on myself years ago to help me get more consistent in the gym.
We live in the richest and most prosperous time in the history of mankind.
We live in a safer society than ever before (regardless of the fear-based nonsense we see constantly on the news).
We have modern amenities that were unimaginable just 20 years ago.
We are BLESSED.
Each time I start thinking about skipping a workout, I tell myself it's time to pay the piper.
My inner monologue might go something like this:
"Dude, get your ass up and go to the gym.
You live a life of ease. You have a house, a car, and a healthy family.
Millions of people would love to have what you have.
Get up, go to the gym, and crush your workout.
It's time to pay the piper."
It sounds silly, but self-talk is important.
The way you speak to yourself can have a big impact on your mental state.
Giving myself a small pep talk like this is all I need to get my head on right and get up off the couch.
The more you realize how blessed you truly are to be alive during this time, the easier you'll find it to "pay the piper" yourself.
Because let's face it… if you're reading this, you have the internet – a crazy, wild idea that has connected the entire world via electrical cords and impulse signals.
If that doesn't blow your mind the way it does mine, I'm not sure what to tell you.
"Paying the piper" is a small price to pay to live during the best, safest, and most prosperous time period in history, hands down.
One Favorite Social Media Post Of The Week:
The reason you don't exercise is because you see it as a chore rather than as a gift.
Share this on Twitter | Share this on Instagram
I hope you enjoyed this edition of the Anyman Fitness N.W.A. Newsletter.
I'll be back next week.
Hope you have a wonderful weekend.
Best,
Coach J
Anyman Fitness
Read the N.W.A. Newsletter Archives

---
Woah… 1k words in 2 minutes… (NSFW – language)