Subscribe to the NWA Newsletter Here
---

At night I can't sleep,
I toss and turn,
Can't wait for tomorrow, because I know it's time to learn,
4 walls just staring at a brotha,
When I wake up, Coach J's Newsletter hits me like a motha…
-Scarface (probably)
---

Happy Friday, Coach J here from Anyman Fitness – and welcome to the latest edition of The N.W.A. Newsletter.
Each Friday's N.W.A. Newsletter will have 3 parts:
A Nutritional Tip to help make your diet healthier and easier to stick to.
A Workout Tip to help make your training sessions more effective and fun.
An Attitude/Mindset tip to help you strengthen your greatest asset – your mental toughness.
I will also give you my single favorite piece of social media content from AF over the past week and link to it on either Instagram or Twitter.
Without any further ado… let's get started, shall we?
N.W.A. Nutrition Tip Of The Week:
A few weeks ago, I went on a guy's trip to Crested Butte, Colorado.
The place we stayed at had a breathtaking view: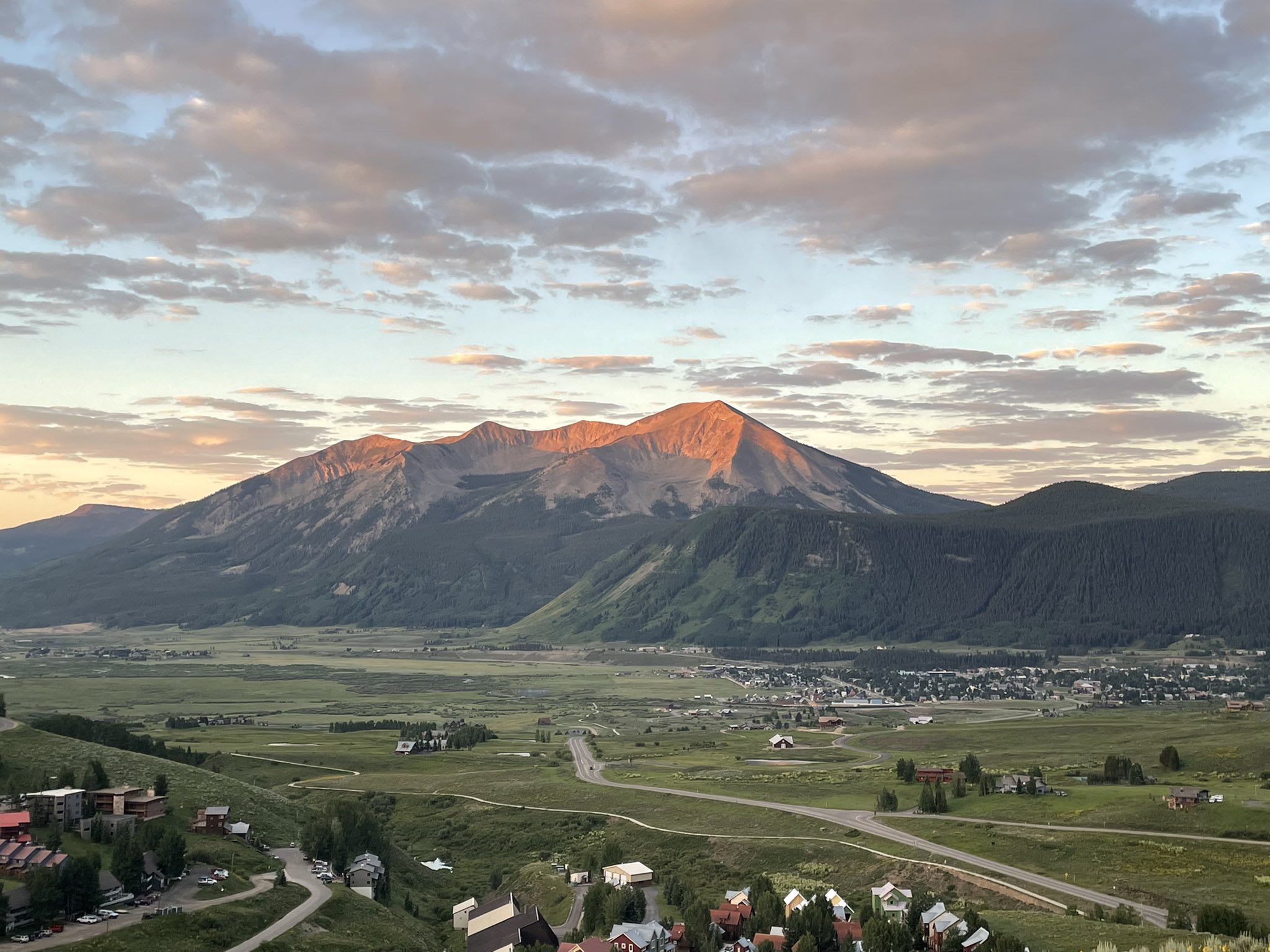 The above picture is unfiltered and taken from our balcony… it was the first time an Air BnB had ever lived up to the pictures online!
Seeing as how it was vacation and I'm a fitness guy, I (naturally) got peppered with some questions about nutrition.
The group was full of 40+ year old men, some of whom have struggled a bit to keep young and avoid the dreaded 'DadBod'.
Of course, the first thought in my head was to give them each some macronutrient recommendations, but I figured those would fall on deaf ears.
Instead, I told them how important it is to get ample protein into their diets and volunteered to be the house chef for the week to show them how it's done.
Luckily (for them), they obliged…
Our breakfasts each morning consisted of:
New York Strip steak
Eggs
Bacon
Hash Browns
Fruit
Coffee
And our dinners each evening consisted of:
Ribeye steak
Marinated chicken
Fresh Veggies
Smashed potatoes with real butter
All of the guys on the trip raved about how tasty and delicious the menu was all weekend.
Because everyone was so full from the protein rich breakfasts, we even skipped a few lunches. We didn't need to eat anything – we were all satisfied and just fine.
And then, on Monday morning, after we all got back to our respective homes… the group text messages began…
"Dude, I lost 4 pounds this weekend!"
"Holy shit, I'm down 2 pounds!"
"How did I eat like a KING, and STILL lose weight on this trip?!"
"Hey, Helmes, what is this sorcery you're using on us? This is wild…"
I just smiled and texted back, "Told ya so – getting enough protein in your diet makes everything 100x easier…"
I hope the guys took the small lesson to heart…
Protein is easily the most filling macronutrient.
It gives you a metabolic advantage when you eat it (25% of protein's calories are used in the digestion process).
And plus, it tastes incredible… one of the biggest issues of dieting is you often feel either physically OR psychologically deprived.
That can be difficult to handle…
But if you start filling up on protein – specifically animal protein – your hunger will dissipate and your overall dietary satisfaction will skyrocket.
Just don't eat any of that 'Beyond Meat' nonsense, okay?
I wouldn't even feed that goop to my dog… 🙂
N.W.A. Training Tip Of The Week:
Do you suffer from cranky elbows and/or tendonitis?
It's extremely common with weight lifters – it's almost a rite of passage, honestly.
Tendonitis comes from overuse and sometimes, sloppy form.
It tends to target elbows specifically, and if you're not careful, it can keep you out of the gym for extended periods of time.
This week, I'm going to give you all my best tips for not getting tendonitis in the first place.
(Next week, I'm going to give you instructions on how to get rid of tendonitis if you do get it, so be sure you tune in to that episode of the N.W.A. Newsletter as well).
Most tendonitis in the elbow comes from a combination of 2 things:
A poor wrist angle while doing rows or curls.
Over-gripping the weight (barbell, dumbbell, machine, etc) while performing rows or curls.
Let's tackle each of those items separately.
First, the wrist angle…
Often times, when we lift weights, we use an unnatural wrist angle.
One example of this is the barbell row:
Look closely at this lifter's wrist angle – that angle is completely unnatural.
Compare that angle to this neutral wrist angle, as seen in a cable seated row:
This angle is much more natural.
There is very little strain on the wrist or elbow in this case – the wrists are both totally neutral and good to go.
This is the reason I suggest using "EZ Curl Bars" to perform curls instead of a straight barbell.
EZ Curl Bars (or 'cambered' bars) are shaped specifically to help you keep a neutral wrist position while curling: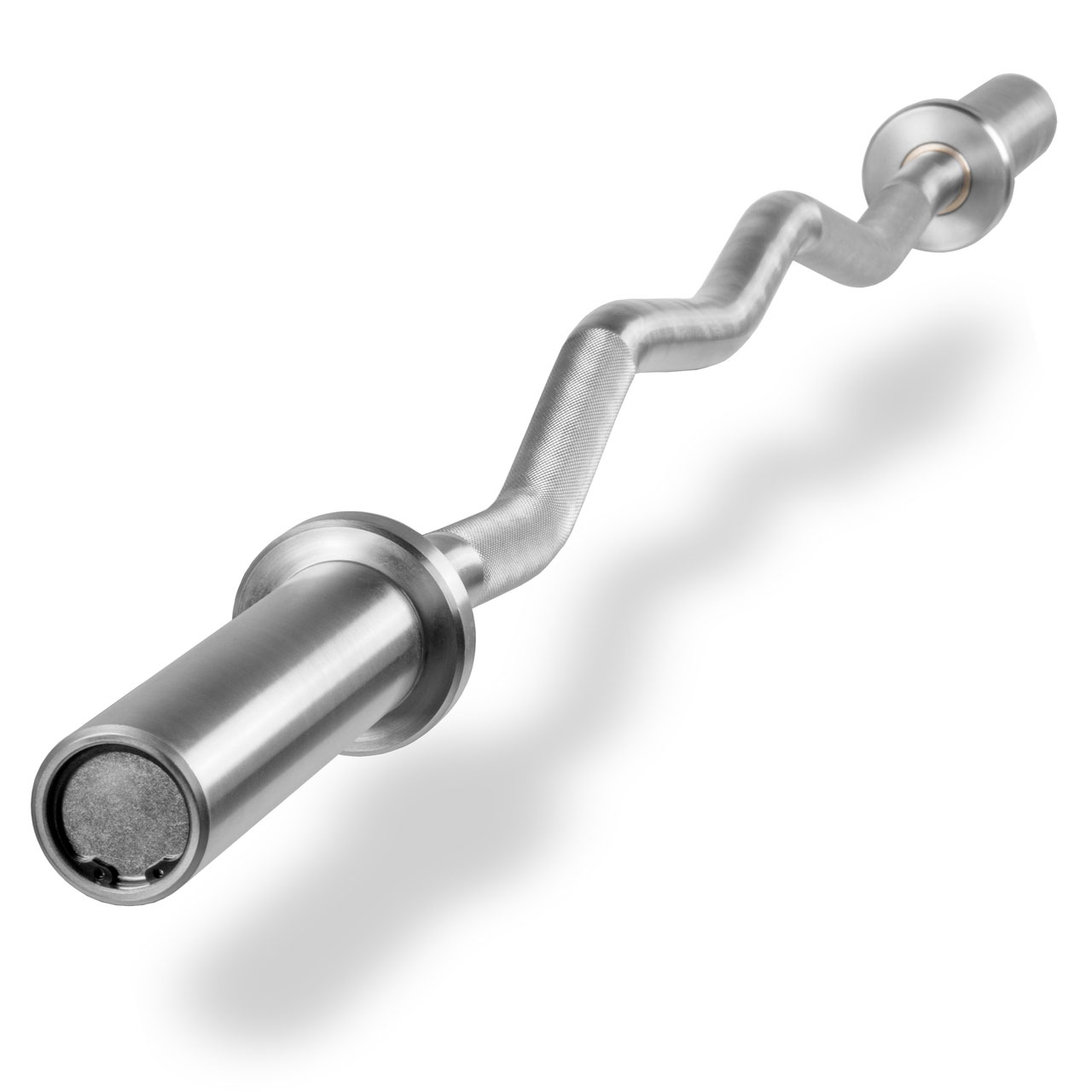 Often times, though, your wrist angle may *have* to be subpar. The barbell bent over row is a fantastic exercise; you should do it even if it can be tough on the wrists and elbows.
And if you don't have a cambered bar for curls and rows, you might have to use the barbell.
Which leads me to Item #2… overgripping the weights when you're doing rows and curls…
Tendonitis occurs because a few muscle strands are overused and they 'take over' for the other muscle strands close by.
This can mean one, single strand becomes painfully inflamed.
It can make it difficult to even brush your teeth or pick up a cup of coffee with the aggravated hand…
To combat this, be sure your grip is as LOOSE as possible while you lift.
You want to grip the weight, but you should think of your hands as 'hooks'.
You aren't actually 'gripping', you're 'hooking' the weight and keeping your hands as loose as you can while still holding the weight.
This will allow you to be sure you aren't over-flexing your forearms.
Also, think 'pull with my elbows' when doing any rowing movement.
Since you're pulling the weight towards you, you may be tempted to put a vice-death-grip on the bar so it doesn't slip out of your hands.
Resist this by thinking of your hands as hooks, and then thinking 'pull with my elbows' – this will engage your lats and back and ensure the rows hit the proper muscle groups, and not your biceps or forearms instead.
Lastly, if all else fails, use weight lifting straps.
They'll help grip the bar for you so you can concentrate on using the proper muscle to lift the weight.
They'll also save those elbows and keep the tendonitis at bay.
I personally use straps for all rows, pull downs, pull ups, and deadlifts.
Ain't no shame in this game, and there should be none in your game, either – use those straps and watch your elbows heal up and your results explode!
N.W.A. Attitude/Mindset Tip Of The Week:
All you need to do is take a look at the current climate in America, and in much of the world to see where things are going.
Everywhere we look, governments are giving things away.
Stimulus checks.
Child care credits.
Vaccine 'sweepstakes'.
The list goes on and on.
I find it interesting that last week, we received a check from the IRS for $330, while there's currently a help wanted sign in quite literally every business in my town.
But I digress…
There's nothing wrong with getting a bit of extra help when you need it.
The pandemic caused a hell of a lot of economic turmoil.
Small businesses everywhere have closed up shop and the job market has changed drastically.
But that still doesn't mean you should be relying someone else to get the most out of life.
That's the part I'm not a fan of – the current 'let's just give 'em another check' mentality of our government is causing reliance on others instead of fostering independence in each individual.
Freedom and autonomy are cornerstones of the American culture.
We should each be striving to stand on our own, two feet and be as 'self-made' as we can be, so to speak.
If we rely too much on others for our well being, our sense of pride and personal responsibility will quickly take a hit.
And no matter how much you wish it was true, our government isn't going to save us.
If you want to get fit, get healthy, and take control of your life, there's only one person who can make that happen:
And that's the person who's reading this right now… you. 🙂
No public service sector is even REMOTELY as efficient or productive as you are when taking care of yourself…
Get out there and get shit done!
One Favorite Social Media Post Of The Week:
'Once you reach your goal, you won't CARE how long it took you…
And the SLOWER you go, the more likely you are to keep it off PERMANENTLY.'
Share this on Twitter | Share this on Instagram
I hope you enjoyed this edition of the Anyman Fitness N.W.A. Newsletter.
I'll be back next week.
Hope you have a wonderful weekend.
Best,
Bushwick-Coach-J
Anyman Fitness
Read the N.W.A. Newsletter Archives
---
My daughters are 10 and 9.
They causally used the phrase 'f-bomb' at the dinner table a few days ago.
I had no idea they even know what an 'f-bomb' was… so I asked them where they had heard it. I'm extremely careful to not use that word around them.
My oldest said, "Dad, you're always rapping to that old music you listened to as a teenager, and you're not exactly quiet…"
Shit.
They got me!
I guess it's better that they learned it from Dad than from their busdriver, eh? 🙂
I think I need to stop using noise cancelling headphones so I realize just how loud I actually am…