When choosing an activity to incorporate into your lifestyle, your first consideration should be sustainability. Be sure you choose an activity you love, as you should perform this activity for a very long time.
After you're sure you enjoy the activity, the next piece of information you should look at is clear and obvious:
Choose an activity with a very high carryover impact on all other areas of your life.
Your fitness regimen should change you – inside and outside. It should challenge you physically and make you more aware spiritually. It should make the difficulty of outside tasks decrease.
Your fitness regimen should make life easier for you.
Resistance training using progressive overload is an amazing tool for life enhancement. Its benefits are far-reaching and go beyond a simple calorie burn.
Our online coaching clients understand this fact…….lifting makes your life easier over time.
Here are 11 reasons to start lifting today:
1. Lifting makes daily tasks easier.
Daily tasks shouldn't be overly difficult. You should be able to go about your life with general ease and have the ability to perform the day's chores and duties without worrying about if you can physically handle them.
Lifting heavy – squatting, pushing and pulling – will improve your ability to bend, reach, and handle a decent amount of weight without giving it much thought.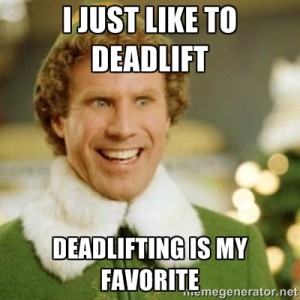 Deadlifting on a regular basis will teach you how to maintain a rigid lower back when lifting heavy items. Your back doesn't hurt because you deadlift – your back hurts because you DON'T deadlift. New Mommies and Daddies throw their back out routinely when lifting small children off the floor. If you had a 200 pound-plus deadlift in your back pocket, the odds of that happening are slim to none.
Do you lift hard? Then babies, groceries, furniture, yard work – none of them stand a chance.
But don't take my word for it – here's a testimonial from client and breast cancer survivor Susan – and her experience with how lifting has made her a stronger person:
Yesterday, my minivan got stuck in a puddle of water past my door (filled with 4 crying kids I might add) and I was able to get out and push it out. By myself. And while I started out mad that 20 cars filled with able MEN passed by me, I ended up smiling at them. I realized that what I was doing was BADASS. The van is still dead, but there was a silver lining.
Yes, a silver lining indeed.
2. Lifting raises your caloric maintenance over time.
Dieting for fat loss is no fun. Eating less calories than we need makes us hungry.
A sustainable deficit should include whole foods and vegetables for fiber and satiety. A strategic meal plan should keep hunger manageable. That said, it will be next to impossible to eliminate hunger completely.
Incorporating heavy lifting into your fitness regimen will build muscle and lean body mass over time. It's not an overnight improvement, but if you lift consistently enough, you will notice that as the months and years tick by, you can shed fat on MORE calories. This makes dieting easier and less strenuous on the body.
Using mainly cardiovascular activities and neglecting strength training makes your body more efficient at utilizing the calories it has, which can reduce your overall maintenance over time, making it more strenuous on your body to make continual improvements.
For the biggest bang for your dieting buck, keep the cardio to the minimum effective dose, lift hard, and eat well.
3. Lifting creates physical and structural improvements in body utility and function.
Chronic diseases of aging are a legitimate concern. Nobody is looking forward to a retirement full of arthritis and low life quality.
A major advantage to lifting is the structural changes which occur to the body as it adapts to the increasing weight loads via progressive overload.
Not only do your muscles hypertrophy (get bigger) as they accommodate larger loads, your tendons, joints, and skeletal system become stronger and more robust. This will decrease the likelihood of general injuries and begin to make you bulletproof towards the curve balls which are thrown your way.
Keeping your body strong and nimble is an excellent way to ensure you can bounce back quickly if you get injured as well – decreasing your time spent recovering and increasing your time spent living life.
4. Lifting increases self-confidence.
Our lives are filled with tasks we don't want to do. Difficult tasks are seen as daunting, cumbersome endeavors which weigh on your consciousness like a nagging pest. We procrastinate, we rationalize, and we justify our reasons why we skip doing the shit that we just don't want to do.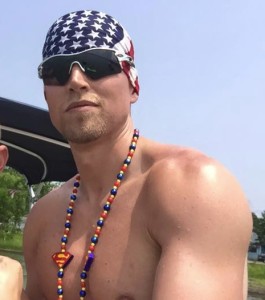 Heavy lifting will change your perspective on your ability to complete difficult tasks – which will increase your self confidence as a result.
In short, you'll begin to feel like a superhero. When you stare down a heavy barbell lying on the gym floor, loaded up with plates, your heart is beating a mile a minute. You're unsure of yourself, wondering if you'll be able to tackle the deadlift ahead of you.
Sometimes you'll get it, sometimes you won't, but the sheer fact that you TRIED will make all the difference in the world.
Your perspective on life will slowly change as a result. You will no longer fear failure or rejection – and you will begin to accept setbacks as part of life, instead of insurmountable obstacles.
And through failure and continual self-improvement, confidence will flow through you.
5. Lifting improves self-awareness.
As humans, we struggle with self-awareness of our own bodies. We walk through life, shuffling our feet, unaware of how to utilize our bodies to perform as they should.
Weight lifting will make you very aware of exactly how your body should move, function, and work. The physics at play will become clear and will allow you more efficiency with your daily life.
You'll begin to walk with your glutes and hamstrings, you'll begin to lift items off the floor by loading your hips, and you'll begin to retract your shoulder blades in order to properly pull items which need to be pulled.
You will become more in tune with your body and how it should function. You will walk and move with a purpose – with direction instead of just "going through the motions".
6. Lifting improves posture.
A lifetime at a computer desk and sitting makes our posture pitiful. A close look around in public places teaches us an incredibly valuable lesson. In order to be taken seriously and project a positive self-image, proper posture is a must.
Most of us have very poor posture. Slouched shoulders, unassuming upper bodies, tiled pelvises, etc. are very common in today's non-physical landscape.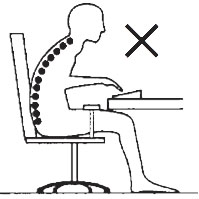 Heavy lifting – namely incorporating pulling movements into your regimen – will make you much more in tune with what proper posture should feel like.
Your lower back will remain rigid and flexed while sitting, you will pull your shoulder blades back, you will puff your chest out a bit, and this will cause your chin to be up, giving eye contact to everyone you come across.
7. Lifting protects you against muscular atrophy as you age.
An unfortunate side effect of aging is muscular atrophy over time – meaning as you age, you will slowly lose your musculature.
Nobody wants to spend their last years here on earth brittle and fragile – and unable to live independently.
A major advantage to staying active and using your muscles you have been given is to keep and maintain the muscle that you have. The old adage, "If you don't use it, you lose it," is very true.
Consider this picture from Bicyclelab.com, which shows the difference in quadriceps muscles from those who continued with their fitness regimens into old age and those who remained sedentary: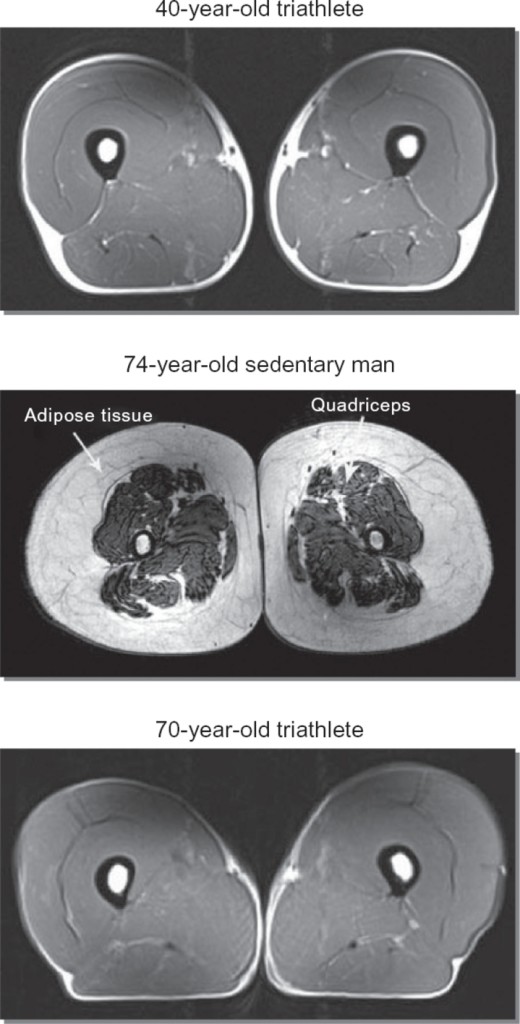 Now you tell me – which of these three will have a difficult time trusting their legs to withhold weight?
Lifting weights and exercising will increase the longevity of your independence greatly.
8. Lifting helps increase/maintain testosterone levels.
The effects of lowered testosterone levels – in both men and women – due to aging present a myriad of health problems.
Among them include:
Reduced libido
Sleeping troubles
Depression/low self-confidence
Increased body fat
Decreased bone density
Studies have shown that free testosterone decreases around 50% in production in healthy males from the age of 25-75.
Testosterone is secreted by the body when it is under heavy stress. This release makes it easier to build muscle, burn fat, and improve overall happiness.
Plus, if it's good enough for Arnold and Sylvester, looking manly at 65 and 66, respectively, it's good enough for you, too.
9. Lifting improves insulin sensitivity.
Although much has been made of the dangers of carbohydrate consumption in our society, the main danger lies not in the carbohydrates themselves, but in the respective activity levels of those consuming the carbohydrates.
Carbs are our body's preferred source for fuel. The short-term energy via glucose allow our bodies to power through workouts, and recover accordingly.
When inactive, our bodies become insulin resistant – meaning our blood sugar levels remain elevated as our response to the insulin secreted after feeding becomes diminished.
Heavy resistance training is an excellent means with which to improve insulin sensitivity – and to be able to eat more carbohydrates as a result.
Simply stated – lift heavy and you can eat more carbs.
10. Lifting has a very high impact on other fitness and sport domains.
Over 700 clients and counting can't be wrong.
It's no secret we don't emphasize cardiovascular activities with our programs. We prefer to lift heavy and eat well. Not to discard cardio – it has a myriad of benefits which cannot be ignored. That being said, cardio is an ineffective means of weight loss unless your diet is already in check and consistent.
We have had many clients who strength train and utilize our nutritional programs and continue their cardiovascular regimens. We would never make it a requirement to stop doing something you love.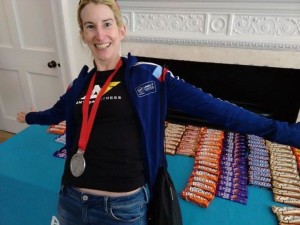 Every client who has continued with other fitness programs in accordance with lifting heavy has raved incessantly about the improvements as it relates to their other sports and domains.
Want to hit the golf ball 50 yards farther? Start lifting.
Want to hit the softball over the fence? Start lifting.
Want to improve your running stride? Start lifting.
But don't take my word for it – take a look at client Fran and the smile on her face after completing the London marathon with a personal best time. She directly attributes strength training to her gradual improvements in marathon running.
11. Lifting makes your biological clock stand still.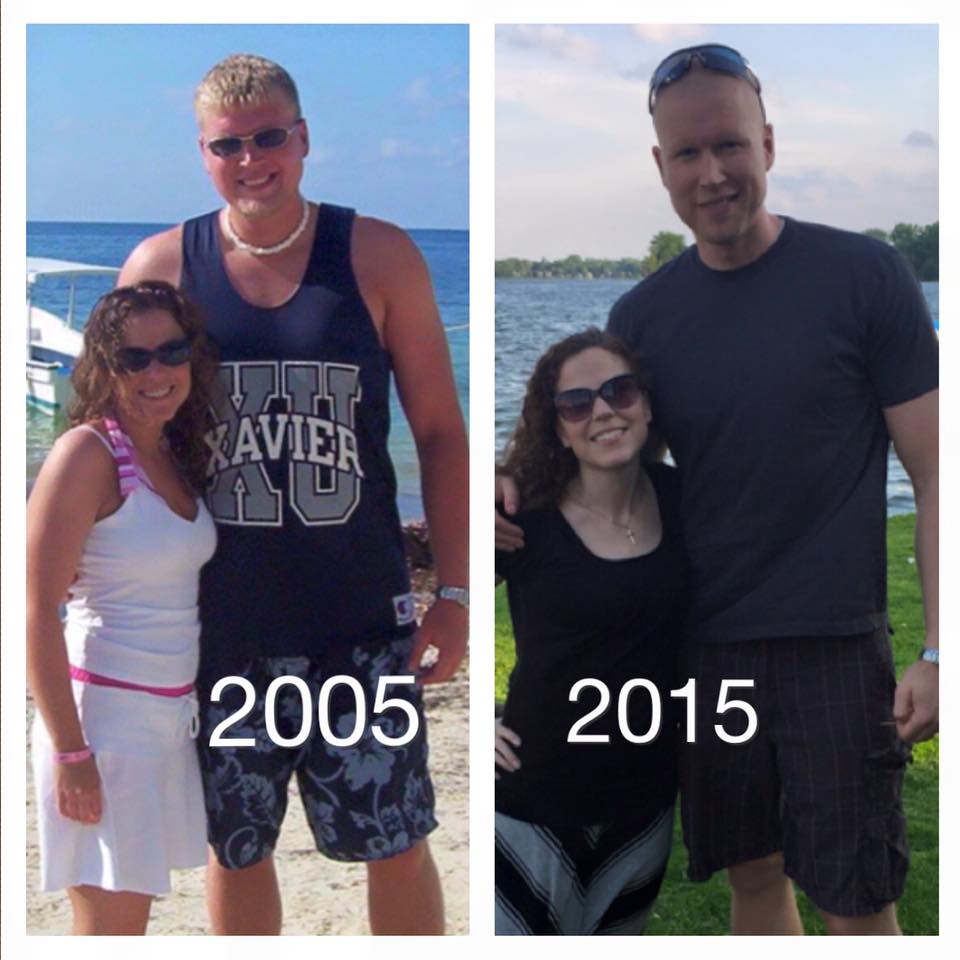 How will you age?
Will you age gracefully, causing you to be continuously carded at local convenience stores well into your 40's?
Or will you look like you're 60 when you're in your late 30's?
You need to remain active in order to slow down the hands of time.
We will all get older. Only a few will get better as they age.
Which one will you be?
The choice is yours.
Grab the nearest barbell now – before it's too late.
Yours in lifting,
Jason