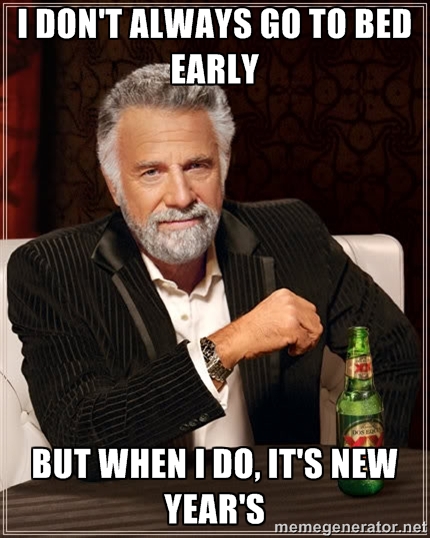 Some things are underrated.
Such as:
Going to the movies alone.
Diet pop (or is it soda?).
Peanut butter and banana sandwiches.
Waving "thank you" when someone lets you into traffic.
Learning how to apologize without making excuses for your actions.
Other things are overrated.
Such as:
Most television shows.
Video games past the age of 10.
Star Wars (I'm ready for the hate emails on this one).
Political posts on social media.
Aaaaaaaaaaaaaaaaaaand NEW YEAR'S EVE!
I suppose it's the parent in me that's a bit "old fogey" about this one. I've been in bed way before midnight on numerous New Years Eves since my first child was born in 2010.
My routine is the same. Have a few drinks around 7, lie in bed around 9, lights off by 10, at the latest.
You know what?
The next morning, I'm awake with coffee by 7:30, I feel just fine, and I'm not looking for a hole to crawl into and die.
It's kind of nice.
Hope your New Year's Eve is safe and uneventful. After all, if it was "eventful", it's likely for a bad reason.
Reading Gainz By Jason
This week's article will help you if you're trying to improve your life.
It's a step-by-step guide on how to change yourself, especially if you've been contemplating changing one (or more) aspects of yourself.
Never settle for mediocrity.
You are NOT at your best right now.
You have room to grow.
Embrace it and tackle the challenge head on.
Read "How To Change Yourself Permanently In 6 Steps" ===> [HERE]
Client Gainz Of The Week
Today's Client Gainz come from online client Jason.
Jason recently finished up a 12-week cut with us.
He lost over 5 inches off of his waist, 5% body fat, and over 20 pounds on the scale.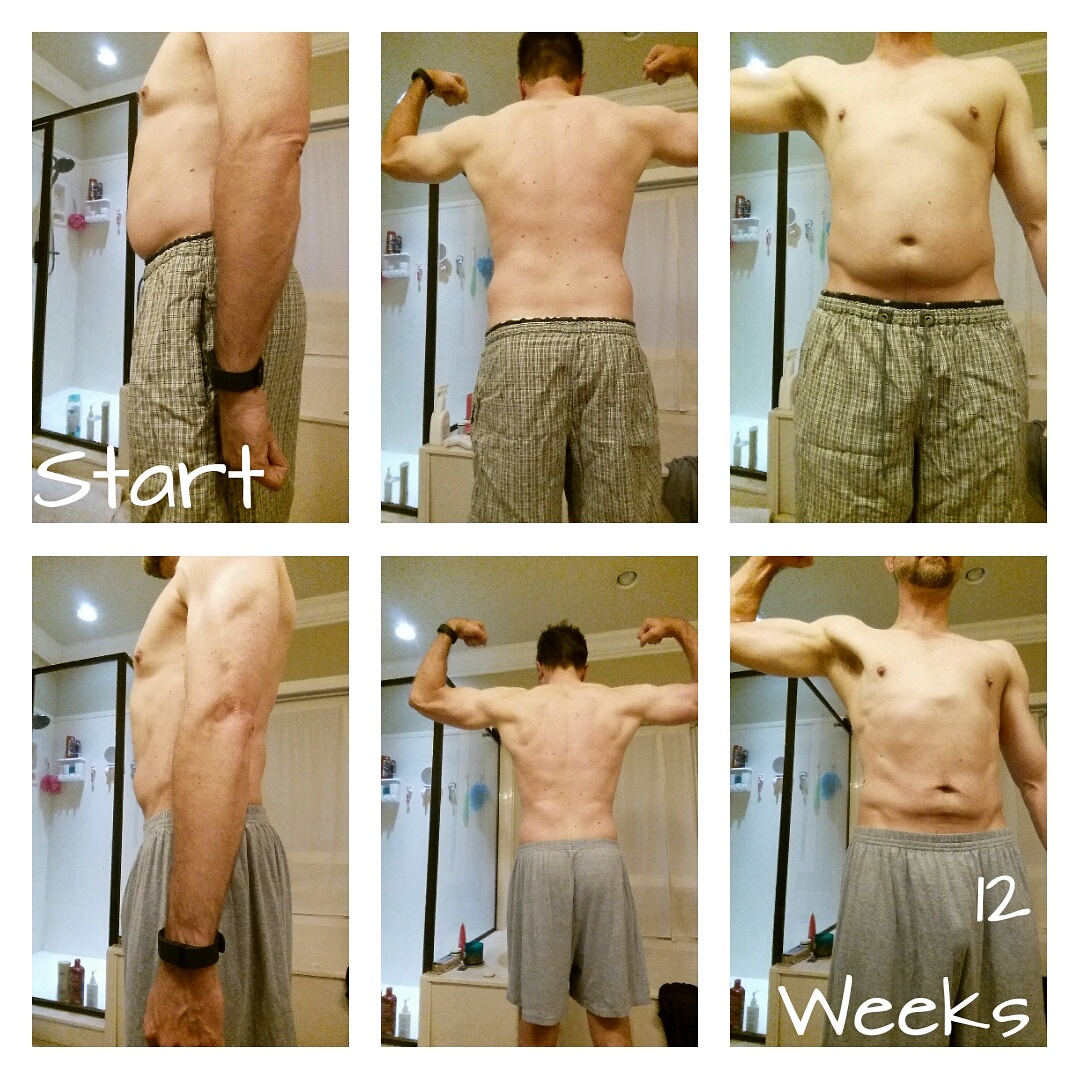 Outstanding and fantastic job, Jason!
Keep up the amazing work!
To apply for online coaching, follow this link here.
Thought Gainz Of The Week
This week's Thought Gainz come from an email from client Ryan.
Ryan had a question about specific exercise selection.
His question to us:
Hey, J,

I'm looking to create a workout to build some muscle.

What moves do you think would work best?

I want to have some chest moves, some back moves, and some leg moves.

Do you have any recommendations?

Thanks, man. I appreciate your emails and your help.

-Ryan
Great question, Ryan.
My thoughts on the matter:

Reading Gainz Of The Week